---
Three Websites to Boost Your Brand

As technology advances marketers have to be continually exploring new options and alternatives for promoting corporate brands and increasing sales.

Manny Mandrusiak
Managing Creative Consultant,
4 Bravo Marketing

Contributing Editor

As with any type of technology there are always new products and services hitting the market. The number of social media platforms available today is exploding at a phenomenal rate. Just as marketers are getting used to using platforms like LinkedIn and Twitter there comes along a plethora of new platforms to deal with. Now not every social media platform fits in with every marketing plan, or is right for every business.

This article will highlight some of the new and emerging social media sites out there, and maybe shine some light on a few that marketers have been considering using.


Pinterest - Unlike other social media sites Pinterest is not a content driven platform. It is a visually driven platform relying on graphics and images as the basis for its' content base. What that means for marketers is that nothing can be posted or shared on Pinterest without an image involved. Instead of posting something on Pinterest it gets "pinned". Now pins on Pinterest can be shared with others via an action called repining, or grouped together under a common header on what are called pinboards. Pins can be shared on other social media platforms like Twitter and Facebook.
I will be the first one to admit that I had a hard time wrapping my head around how a company that makes actuators and controllers can leverage a platform like Pinterest to promote their business. Then I remembered that I was forgetting the purpose of social media for business. It is simply another tool in the toolbox to enable marketers to implement plans of creating a hub of information for their clients. I remembered that it is not about me – it is about my clients and potential customer's wants and needs. What do they want to see, and where do they want to see it. While Pinterest is not the number one social media platform out there, it is one that is gaining immense popularity and one that I am thinking about using. I can see how a company could use Pinterest to leverage deals, new products, and webinars using creative graphics.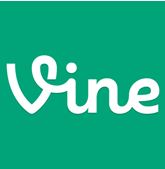 Vine - Vine is an interesting platform that is actually an application or app. What it does is provides users with the ability to create a six second looping video using an iPad or iPhone. This video can then be shared through other social media networks. According to the online documentation that I have read about the app it captures both video and audio.

Now the business application for this would be at a tradeshow or event like a user group. Customers and end-users could be quickly and easily interviewed about how much they enjoyed the event, like your company, or enjoy using your company's products. Marketers love to get customer testimonials and they are often hard to come by as customers typically don't want to stand around for long periods of time to be interviewed. Getting some quick and dirty video testimonials after doing a product demo or after a speaking engagement can do wonders to build a corporate brand. Low investment in the app but it could provide high returns as useful collateral.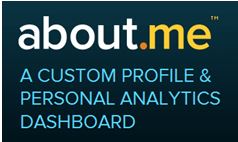 About.me – The simplest way to describe what About.me actually is about is that it is an online business card. What sales rep does not know the value of getting a business card in front of as many people as possible? What about.me offers users is a place to create an online business card about them that is indexed by search engines. Different templates enable users to upload a background photo, add some text about themselves and any social networks that a user belongs too.

I can see the advantage of using this site. It is very simple to use, and the link to the site can be added to any email signature or business card. Increasing sales is all about networking, and this site takes it to a digital level. People wanting to stay connected can visit one place and be directed to a rep's corporate website, or LinkedIn page. It is a brilliant concept that takes a few moments to build, and works in the background. Users can search for contacts, track page views, and make connections.

It took all of five minutes for me to put together my page http://about.me/manny.mandrusiak and I have had many clients find me through it. While it is not on the top ten lists for online business tools, I can totally see how advantageous it is for anyone with a career in sales. While not technically a social media site it is a portal to the social media websites that a user owns.

There you have my three picks for social media platforms that could be quickly leveraged to increase brand awareness and help increase sales. I have to say that writing this article made me do a lot of thinking about the way that customers search for products and services. As technology advances marketers have to be continually exploring new options and alternatives for promoting corporate brands and increasing sales. Hopefully some of the tips in this article will help companies and sales reps supercharge their sales for the summer.






---


[Click Banner To Learn More]
[Home Page] [The Automator] [About] [Subscribe ] [Contact Us]