---
The Convergence of LED Lighting and Wireless Control

will Help Deliver a Building Internet of Things (BIoT)



Allan McHale,
Director,
Memoori


A report by Memoori Research to be published later this month will examine how LEDs and Wireless technology can converge to create enormous opportunities in smart lighting controls over the next 15 years - http://www.memoori.com/

LED Lighting in both the new construction and retrofit market initiates the demand to replace incandescent lighting and reduce CO2 emissions. However the latent demand in the retrofit market will only be satisfied when wireless control is installed; because only it can meet the ROI requirements of the building owners.
A 3rd driver which is about to kick in is that wireless smart lighting control lays the foundation platform to interface with energy management, life safety, security and a host of other technical services to ensure that buildings are operated efficiently and cost effectively.

The combination of these factors will result in a transformation of the wireless lighting business from a bit player to a leading role, at a time when the lighting industry is in a period of evolution not seen since the early twentieth century.

It is the impact of LED technology - http://www.memoori.com/portfolio/led-lighting-in-buildings-2014-to-2018/ that is providing vast opportunities to improve lighting products and their efficiency, which has coincided with the mandated demand to reduce CO2 emissions in buildings. But this will come at the cost of destabilizing this long time established industry.

As our report shows this new importance will also bring new opportunities to extend its domain into providing control for other building technical services such as the environment, demand response, emergency lighting, parking management, evacuation and more. Wired smart bus based lighting controls have been installed in new construction prestige buildings for around 20 years and they have already encroached on these energy related services.

However if the lighting controls market is to maximize the massive latent growth opportunity, the only way to do this is through wireless technology. For whilst the case for retrofitting buildings with LED lighting has become very compelling it needs wireless technology in order to bring down the installation cost and improve the return on investment in this sector.

In addition this will result in LED lighting controls being installed in many more buildings that don't have building energy management systems and as our report shows - http://www.memoori.com/portfolio/smart-buildings-the-lighting-controls-business-2013-to-2017/ - bus-based lighting controls have taken on the responsibility for controlling HVAC services particularly in the relatively small to medium sized projects where heating and cooling has been achieved through a combination of chilled beams and natural ventilation. This has required blinds to control solar gain; which falls into the low voltage category and has been engineered and designed through the electrical contract and not the mechanical, as is the case with BEMS.

The key difference is that for these projects the controls applications will be lighting-centric rather than HVAC-centric and that could result in the emergence of new players and new application delivery mechanisms; which will result in major changes to the existing industry structure and a need for suppliers to adopt new business models; not least of which is using wireless technology to maximize lighting controls business in the retrofit sector.

Whilst the distribution and installation network to deliver wireless lighting controls is pretty much in place, wireless technology as applied to lighting is for the most part being developed outside the industry. However within the last 10 years new specialist wireless lighting companies have entered the business and this focus has brought about many improvements in the reliability and security of wireless control for lighting and energy harvesting, to reduce the dependence on battery power.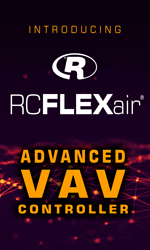 Open standards through ZigBee and Enocean have brought down prices and enabled plug and play functionality. Players such as Daintree, Dust Networks, Distech, Harvard, Enlighted, Lutron, Redwood and Wireless Glue Networks have made headway in wireless lighting control. The traditional lighting companies such as Acuity Brands, Osram, Philips, Lutron and Zumtobel have renewed their interest in both wired and wired controls as they push towards total lighting solutions.

The major factor that will determine growth of lighting controls over the next 10 years will depend upon the level of penetration achieved in opening up the retrofit market, which has seen little growth over the last 15 years and still only accounts for 10% of the total lighting controls business.

This is despite the fact that the latent demand for lighting controls in the existing building stock is not far off two orders of magnitude larger than for the new construct sector. Wireless technology is the only means of opening up this market by bringing down the installation cost and significantly improving the ROI.

The market is already driving forward and showing its potential to provide a platform for IoT encompassing energy in buildings; which will determine how buildings will be designed and operated in the future.


---


[Click Banner To Learn More]
[Home Page] [The Automator] [About] [Subscribe ] [Contact Us]