---
New Investments in Green Technologies

The Global Campaign Against Climate Change


Karina Wright
MarCom Writer
Reliable Controls


The 2015 United Nations Climate Change Conference held in Paris, France in December 2015 was the 21st yearly session of the Conference of the Parties (COP21) of the United Nations Framework Convention on Climate Change (UNFCCC). The conference negotiated the Paris Agreement, a global agreement to reduce climate change, setting a goal limiting global warming to less than 2 degrees Celsius compared to pre-industrial levels. The agreement will become legally binding if joined by at least 55 countries, which together represent at least 55 percent of global greenhouse emissions. The participating 195 countries agreed to the final global pact by consensus. France's Foreign Minister, Laurent Fabius, said this "ambitious and balanced" plan was an "historic turning point" in the goal of reducing global warming.



In April 2016, it was reported that this international climate deal could come into force two years early, according to the top United Nations climate official. The historic Paris Agreement was originally meant to be activated in 2020, but Christiana Figueres, Executive Secretary of the UNFCCC said, "I think we will have a Paris Agreement in effect in 2018." She added, "The quality of investment today equals the quality of energy tomorrow—equals the quality of life forever... it is not correct to think we are going to deal with climate change tomorrow. We have to deal with it today."

At a high-level signing ceremony on April 22, 2016, on Earth Day, more than 170 countries signed up to this landmark climate change deal, where 60 heads of state were in attendance. "We are breaking records in this Chamber—and that is good news," UN Secretary-General Ban Ki-moon said. "We are in a race against time."

Following this historic climate deal, C40 Cities Climate Leadership Group (C40) launched new research highlighting the wide range of economic and social benefits arising from city climate action. C40 is a global network of large cities taking action to address climate change by developing and implementing policies and programs that generate measurable reductions in both greenhouse gas emissions and climate risks. C40 supports cities to collaborate effectively, share knowledge, and drive meaningful, measurable, and sustainable action on climate change.
The lack of access to finance was one of the biggest barriers to cities delivering climate action; however, several actions have been taken in this regard.

The UN Green Climate Fund directed at low carbon, resilient development received a boost at COP21, with advanced economies formally agreeing to jointly mobilize $100 billion per year by 2020 to address the needs of developing countries.

C40 is doing its part to mobilize financing through the creation of the C40 Cities Finance Facility (CFF) in partnership with Germany and Inter-American Development Bank (IADB), which will provide the skills, technical assistance, and connections to funding opportunities needed to unlock up to $1 billion worth of sustainable infrastructure in cities across low and middle income countries by 2020.

The World Bank Group has adopted a new Climate Change Action Plan, which intends to help countries meet their Paris COP21 pledges and address increasing climate impacts. As part of this effort, the bank plans to provide $25 billion in private financing for clean energy by the end of the decade. World Bank Group president Jim Yong Kim said, "following the Paris climate agreement, we must now take bold action to protect our planet for future generations. We are moving urgently to help countries make major transitions to increase sources of renewable energy, decrease high-carbon energy sources, develop green transport systems, and build sustainable, liveable cities for growing urban populations."

International Finance Corporation (IFC), a member of the World Bank Group, is planning to increase its climate investments from the current $2.2 billion a year to $3.5 billion a year in grid-connected renewable energy, green buildings, industrial/commercial energy efficiency, and climate-smart urban infrastructure. In addition to adding $13 billion a year in private sector financing by 2020, IFC intends to continue to use financial instruments and advice to grow its business in distributed renewable energy, off-grid energy access, and climate-smart agriculture.

Corporate leaders, government ministers, and international development banks leading the transition to a green economy highlighted the multi-trillion dollar business opportunities at the Sustainable Innovation Forum, the largest business-focused event held during the COP21 Paris Climate Summit. The two-day event aimed to accelerate the development of a low-carbon, green economy by showcasing innovative technology solutions, sharing pioneering thinking, and building cross-sector partnerships.

United Nations Environment Program Executive Director Achim Steiner said, "as momentum for a sustainable future grows, we are already seeing the enormous opportunities for business of an inclusive green economy. We need look no further than the power sector, where last year half of all new infrastructure investments—some $270 billion—were in renewables. The market for low-carbon technologies and innovations is not some future concept. It is thriving today, and offers huge potential for those who would capitalize on it."

Earlier this year, members of the Massachusetts Institute of Technology (MIT) community and researchers from the US Department of Energy (DOE) convened for Energy Efficiency and Renewable Energy Day, an event dedicated to the future of low-carbon energy. DOE leaders and MIT faculty discussed current research to accelerate scientific breakthroughs in clean energy fields. In a panel on buildings, energy efficiency, and advanced manufacturing, Mark Johnson, DOE's Director of Advanced Manufacturing, spoke about the importance of having an innovation ecosystem where research and development and manufacturing are connected. "We need to stop the cycle", he said, "of clean energy products [being] invented here, but made elsewhere." Reliable Controls excels in the global market in this regard by keeping all research and development, manufacturing, assembly, sales, and service at the LEEDŽ Platinum Headquarters in Victoria, BC, Canada, effectively leveraging the company's ability to sustain an in-house ecosystem while retaining the company's position as a global player in the market.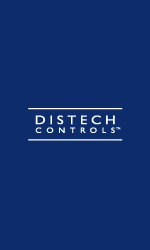 The next four years are critical; global emissions must peak by 2020 and the agreement may not kick in until that year. Cities have a major role to play, consuming more than two thirds of global energy and on track to become home to more than two thirds of the global population. The good news is that global mayors within the C40 network and beyond are already providing the leadership, commitment, and concrete solutions to make the difference.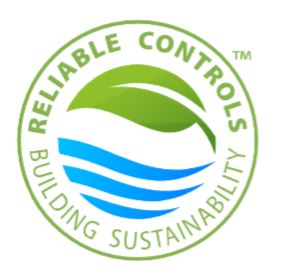 The building industry is one of the largest users of energy, with buildings accounting for almost one-third of global greenhouse gas emissions; therefore, efforts to reduce energy can pay high dividends in lowering the global carbon footprint, and controllers and sensors that Reliable Controls manufactures and distributes are key in this effort. Not only does the company provide effective CO2 measuring tools, but it also provides the software to measure all data and make essential changes where necessary, allowing building operators to make noticeable changes to save energy and costs.

There is more to this energy movement than rapid advances in technology. The breakthrough of big data promises to take energy savings into a new era, delivering customers previously unrealized operational intelligence. As outlined in the Q2 2016 issue of RUNtime, the Reliable Controls quarterly newsletter, effective enterprise data management has a clear impact on businesses and the Reliable Controls MACH-System is engineered to provide a simple, flexible, and sustainable solution for modern facility and enterprise portfolios, as well as an excellent solution for facility enterprise data management.

Leadership in Energy and Environmental Design (LEED) is a rating system recognized as the international mark of excellence for green building in 150 countries. LEED works because it recognizes that sustainability should be at the heart of all buildings; in their design, construction, and operation.

Reliable Controls is in a unique position to help building owners and operators achieve these energy goals. In British Columbia alone, over 33% of LEED Platinum buildings depend on Reliable Controls. The results speak for themselves. Leaders around the world have made LEED the most widely used third-party verification for green buildings, with approximately 1.85 million square feet being certified daily.

Green buildings create a healthier working environment for staff and tenants, through better air ventilation and more natural daylight. They also reduce waste, conserve energy, decrease water consumption, and drive innovation. It is clear that making buildings greener with Reliable Controls can have a significant impact on larger environmental goals, ultimately directly helping to achieve the goals set out in the historic Paris Agreement.


---

[Click Banner To Learn More]
[Home Page] [The Automator] [About] [Subscribe ] [Contact Us]