---
Across My Desk


snippets, blog bits, and url links that are about to fall off my desktop

Founder, Owner, Publisher AutomatedBuildings.com
Every month there is a blizzard of information contained in the emails and newsletters that cross my desk on their way to AutomatedBuildings.com. Some of this information is not in the form of any type of content we can publish but I feel I should share with you these snippets, blog bits, and url links that are about to fall off my desktop.
"Hot desking" is a popular design strategy in which employees don't have permanently assigned desks or cubicles. The thought of giving up an assigned seat may sound radical to many people, but it is actually a natural outcome of shifting workplace needs. The growing popularity of hot desking is spurred partly by advances in personal computing and the agile workplace. At the same time, smart building tech can help make hot desking a less intimidating and more seamless experience.
The True Cost of Building Control Solutions Whitepaper April 2016 by Mike Welch Controls are one of the most cost effective ways to substantially reduce operational, maintenance and energy bills in commercial real estate. However, most corporate real estate (CRE) managers still think of controls as expensive BMS (Building Management System), BAS (Building Automation System), BAC (Building Automated Controls) and BEMS (Building Energy Management Systems) or lighting solutions. This view is often due to a lack of awareness of today's market disruptive innovators and new delivery channels. Alternatively, they may have had a previous bad experience with the brands and suppliers of old. Additionally, real estate clients may have experienced the dreaded "Stranded Investment" result that is associated with traditional building and lighting controls. A "stranded investment" is experienced when a particular technology or solution is acquired to address a set of issues, but in the time it takes to implement the solution, a new issue has arisen which will not be effectively addressed by the investment - leaving it "stranded". Despite this, it would be wrong to dismiss these experiences as just "one-offs" or a result of poor choices, advice or suppliers. The experience of these building managers is real, resulting in stressful and expensive building and lighting control solutions.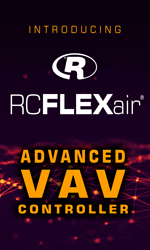 However, the building and lighting controls industry - once quite slow in its evolution - is now rapidly experiencing completely new solution innovations and delivery channels. Knowing how to find them and making the right choices based upon open, interoperable standards and technology choice, rather than brands, can lead to lower-cost smart control solutions delivering immensely beneficial business results.
Prof. Cajochen has been working on the influence of light on human cognition; circadian rhythms and sleep patterns, circadian regulation of sleep and related disturbances in psychiatric disorders, and age-related changes in the circadian regulation of sleep and neuro-behavioural disorders. He has authored many papers on the subject and also presented a paper in 2013 to suggest that the full moon really does have an effect on our sleep patterns; which is what we always thought, and now we know. This webinar promises to be a truly enlightening (!) session, from which we can appreciate better how light can be used to improve people's life patterns – which is something that we all need to know.
Smart Systems Design A new discipline that lies between the "fault lines" of existing disciplines – the convergence of design, strategy, and innovation processes.Inside this "information circle," a world of new, attractive, and more profitable services will take shape; services that cannot be offered without device information and services that will be vastly more responsive and efficient. Yet many companies will fail to make the shift. Is it because the technology is immature and not to be trusted? Or is it the risks from the dramatic shift in the nature and mode of business that connected products brings into play? Given the potential for "construction" of stakeholder value versus "destruction" of value, it seems phenomenal that at this time in the market there are still many equipment manufacturers who have not embraced the value of smart systems and services.
If you know someone who could benefit from membership in ASHRAE, please take a minute to Connect-a-Colleague today. Your invitation has the potential to bring great opportunities to your colleagues, to ASHRAE, and to ultimately help shape the built environment.
Critical Facilities Summit, is October 3-5 in Charlotte, NC. This is the #1 mission critical event for facilities managers. Discover new trends and best practices in the design, construction, engineering and management of data centers, hospitals, universities, labs, pharmaceuticals, financials, telecoms and all mission critical facilities.
Tech Talk with Tom Hartman Video Series: "In what chilled water applications are 'Loop' technology most effective?"
Hi, my name is Phil Zito, owner of Building Automation Monthly. I love to teach and educate my readers around the topic of smart buildings. The tagline here at Building Automation Monthly is "You'll Leave Educated". That is the purpose of the site, to share my experiences and knowledge with you, my readers.
The Internet-connected, Internet-dependent world already is upon us. Connected sensors. Control from the field. An astounding level of granularity to real-time data. Business decision-makers are taking note. What can a single chip embedded deep within a device do for the enterprise at large? In the recent Schneider Electric Global IoT Survey of more than 2,500 business decision-makers indicated that they believe IoT makes business sense.
Control Solutions Still Widely Misunderstood in Commercial Buildings Published June 6th 2016 Control solutions are one of the most cost effective ways to substantially reduce operational, maintenance and energy bills in commercial buildings. However, most corporate real estate (CRE) managers still think of controls as expensive. This view is often due to a lack of awareness of today's market disruptive innovators and new delivery channels, according to Mike Welch, Managing Director of Control Network Solutions (CNS).
The WELL Building Standard® is an evidence-based system for measuring, certifying and monitoring the performance of building features that impact health and well-being. WELL is administered by the International WELL Building Institute™ (IWBI), a public benefit corporation whose mission is to improve human health and well-being through the built environment. WELL is third-party certified by Green Business Certification Inc. (GBCI), which administers LEED certification and LEED professional credentialing.
Unified SHaaS solutions can be more affordable than a bunch of connected devices. A SHaaS ecosystem can eliminate the overall number of sensors required, reducing redundancy and maintenance. A single sensor could be used for a variety of applications. For instance, a motion sensor could be used in a security system, for controlling lighting, for managing home environment, for controlling entertainment options, for family lifestyle, and maybe even for feeding the family pet. Finally, in the battle going on with large technology companies regarding who will own the smart home and the Internet of Things, it makes it quite difficult for a consumer to decide which communication technology to use in their home. In addition to the commonly used and easily understood choice of Wi-Fi, Bluetooth® and ZigBee®, now the industry behemoths are introducing their own varieties of incompatible and competing smart home communication technologies. Not only does this make it overly complex for end-users, it is a challenge for the companies who actually develop and market the various hardware and software components destined for the smart home ecosystem. If they guess wrong, and roll out a line of products based on an emerging standard that does not catch on, they couldbe wasting millions of dollars of development costs and years of development time. http://www.greenpeak.com/Press/PressKit/201606Qorvo_Whitepaper_SHaaS.pdf
We are on a mission to build a global open crowdsourced Internet of Things data network
Open Source to Create an Open Platform that will: Accommodate any Energy Generating Device, Energy Control Device, and Energy Consuming Device protocol or inter-networking function interoperate as a Microcell. Enable the members of any Microcell to coordinate to achieve locally defined objectives. Enable collections of Microcells to interoperate as a Microgrid able to support smart energy goals whether or not connected to the Electrical Grid. upport Microgrid communications with the Electrical Grid to support Grid functions while remaining under local control.Support easy integration of smart energy device OEMs into Microcells and Microgrids in home and commercial environments.
What is Smart Systems Design? Smart Systems Design is a new discipline that lies between the "fault lines" of existing methodologies – the convergence of design, strategy, and innovation processes. To discover, define, develop, and deploy smart systems, organizations must design smart systems and services to serve all elements, contexts, and stakeholders involved. This is a fundamentally different approach to business innovation.

---


[Click Banner To Learn More]
[Home Page] [The Automator] [About] [Subscribe ] [Contact Us]