---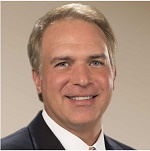 EMAIL INTERVIEW – Terrence DeFranco and Ken Sinclair
Terrence DeFranco
CEO, President and Co-Founder, IOTA Communications
His background is primarily in the area of corporate finance, management and capital raising, previously serving as head of investment banking for Baird, Patrick & Co., Inc., a 70-year old NYSE Member firm and head of investment banking and founding partner of Burlington Securities Corp., a New York based investment banking and institutional equity trading firm. Mr. DeFranco began his career on Wall Street in 1991 with UBS. He has been an active principal investor, senior manager and advisor to many early-stage companies and has extensive experience in dealing with issues related to the management, finance, operations and corporate development of startup and middle market public and private companies.

Mr. DeFranco is a graduate of the University of North Carolina at Chapel Hill with a BA in Economics and currently serves on other corporate and non-profit boards and committees.

---
Revolutionizing how "things" Communicate
We set out to build a fully-dedicated network for device connectivity that costs much less to operate, can travel long distances (and short) and consumes very little power, where most of our sensors can run on battery power for as long as 10 years!
Sinclair: How did you get involved in the Smart Buildings industry?

DeFranco: Last Year, Solbright Group, which specialized primarily in commercial solar, LED, and HVAC, and industrial analytics entered a partnership and subsequently merged with Iota to create a fully integrated suite of Smart Facilities solutions leveraging Iota's purpose built IoT network over FCC licensed spectrum. The marriage of Iota's national network carrier system paired with Solbright's commercial real estate energy efficiency solutions and BrightAI analytics platform created our Smart Building solutions offered as software-as-a-service (SaaS) and energy-as-a-service (EaaS). Simply put, we created a "Fitbit" for a building.

Sinclair: What advantages does Iota's Commercial solutions offer over a standard building management system (BMS)?

DeFranco: A standard BMS is very reactive in monitoring a building's mechanical, electrical, HVAC, and lighting. By using our full stack IoT solution of hardware, software, and cloud data to gain valuable insights through our Bright AI analytics platform creating proactive solutions reducing energy costs and maintenance. Bundling these comprehensive solutions, SaaS and EaaS, packages large capital expenditures into an affordable monthly subscription. We capitalize the savings from the reduction in the utility bills to finance the project.

Sinclair: Who can benefit the most from your solutions?

DeFranco: Commercial and Industrial buildings greater than 50,000 square feet. More specifically, both tenant and owner-occupied properties; hospitals, schools and universities, factories, and office buildings.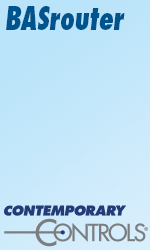 Sinclair: How has the Internet of Things impacted commercial real estate, and what are the future trends?

DeFranco: The Internet of Things has enabled the digitization of commercial real estate through remote monitoring and controls allowing valuable data to be collected, analyzed, and optimized through a continuous feedback process. This improves the performance of real estate operations, creating energy efficiency, driving significant savings and sustainability. Future trends include providing Smart Building solutions to connect people with technology to measure behavior, providing insights into the best use and enjoyment of the building spaces.






---


[Click Banner To Learn More]
[Home Page] [The Automator] [About] [Subscribe ] [Contact Us]