---
GridWise Applied

John J. "Jack" Mc Gowan, CEM
Energy Control Inc.
GridWise Architecture Council Chairman
Over the past four years my involvement with the GridWise Architecture Council has led to speaking engagements around the world and has been the foundation for dozens of articles. Yet there is one question that continues to arise, and that is "where's the beef?" By that I mean people ask who is actually having success and ultimately generating both revenue and value with GridWise technology. Many of the other council members report similar queries as they reach out to their respective industries. As a result, the council instituted a new awards program called GridWise Applied Award of Recognition and Appreciation on May 24 at the GridWise Expo in Chicago. The Objective and criteria for the award is to highlight real-world application/implementation of GridWise Architecture Council (GridWise AC) interoperability principles in products, services and projects.











While there have been a number of questions about applications, there have also been several truly exciting examples of GridWise Applied as well. At the Expo the GridWise AC took the opportunity to recognize two companies and two individuals who embody the spirit of GridWise AC interoperability principles. These principles were published as part of the GridWise Constitution and serve as a foundation for evaluating the characteristics of the next generation electric grid, see www.GridWise.com .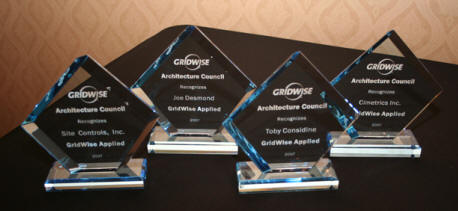 The companies recognized this year with GridWise Applied Awards were Site Controls and Cimetrics.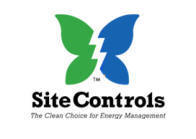 Site Controls was recognized for a business model and demonstrated success implementing an offering that is in direct alignment with the GridWise AC principles. Site Controls has aggregated building energy resources on a national level to respond to electricity market signals and to synergistically integrate this response with other building functions to provide greater customer value. According to their Web site www.site-controls.com, Site Controls provides on-demand energy and asset management solutions that increase profitability and improve the environment through energy efficiency. The company's flagship platform, Site-Command™, was specifically designed to address the unique needs of Retail, Restaurant, and Convenience Store operators who seek to profitably deliver a consistent and compelling customer experience.
By providing persistent real-time access, visibility and control over thousands of assets and sites nationwide, Site Controls helps customers create that compelling customer experience while simultaneously reducing emissions, saving money, and improving business efficiency. With more than 2,000 sites and Site Controls is a clear industry leader. It is truly exciting that Site Controls is about providing enterprise services for their customers and these can go far beyond energy alone.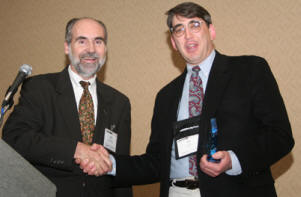 Cimetrics Inc. received the GridWise Applied award for implementation of GridWise AC principles in the development of consumer-side tools that will allow their resources to respond to electricity market signals and to synergistically integrate this response with other business functions to provide greater customer value. Jim Lee, CEO of Cimetrics Inc. thanked the GridWise Architecture Council (GWAC) in honoring the company for advancing interoperability between intelligent systems in electric power. Less said "We are grateful for the GridWise Architectural Council's recognition of our ongoing efforts to promote energy efficiency and interoperability. Cimetrics looks forward to continuing our development of advanced tools and services to enable building owners to reduce energy consumption."
Cimetrics, a supplier of systems integration technology to the building automation industry, received the According to GWAC Chairman Jack McGowan, the Council recognizes that Cimetrics is involved in transforming the electric power infrastructure into one that is intelligent, transactive, and supports a high degree of interoperability between the multitude of systems that constitute it.
According to their Web site www.cimetrics.com, Cimetrics develops tools that allow consumers' resources to respond to electricity market signals and to integrate those responses with other business functions. Headquartered in Boston, Cimetrics has been a pioneer in open system communication for building automation for more than a decade. The company is involved in efforts to establish communication standards targeted at enabling utilities to communicate directly with building systems, allowing them to initiate, monitor and verify Demand Response events.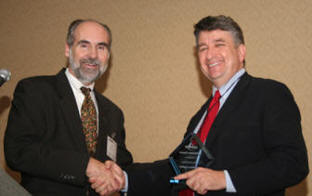 Two individuals were also recognized for their personal contributions in furthering the application of the GridWise AC principles, Toby Considine and Joe Desmond.
Toby Considine is Systems Specialist at the University of North Carolina (UNC), Chairman of the oBIX (Open Building Information Exchange) Committee and undisputed buildings and IT expert. Toby was recognized for application and promotion of GridWise AC principles to influence standards bodies and business groups. Toby has managed to find time to support GridWise, even in spite of major undertakings at UNC and shepherding oBIX from concept to established standard.
Toby published a blog in thanks www.newdaedalus.com/articles/2007/5/26/thanks-to-the-council.html in which he said: Thanks to a group of intelligent vital people who are working very hard to make things better. Thanks very much to a group that may do more to enable the greening of the buildings industry, and the reduction of carbon, than any 500 "leaders" you are likely to read about in the popular press. Thanks to a group of people that understands the wisdom and creativity of markets, and wants to set them loose on the toughest problems of our time.
All analysis of GridWise suggests that it can accomplish huge reductions in the requirements for power in the US by shifting power allocation during the day. The part that is exciting is that these benefits are only the first generation. With innovation and incentive yoked together, there will be secondary changes driven by the first generation. Near-Grid housing, Zero Carbon Buildings, and many other initiatives will all be birthed by the initial changes to the economics and operation of power generation.

Joe Desmond was recognized for application of GridWise AC principles in promoting public policy and influencing regulatory directions. Mr. Desmond, a former Chairman of the California Energy Commission, and now in the private sector has continued to promote the interoperability cause in public policy even since moving on beyond the CEC.
This was a momentous beginning to an ongoing effort to recognize those through leading businesses and individuals who are moving forward the notion of a smart US Electric Grid through the GridWise AC Principles of Interoperability. Congratulations to all the recipients and we look forward to tracking your ongoing success.
---


[Click Banner To Learn More]
[Home Page] [The Automator] [About] [Subscribe ] [Contact Us]