---
The 2007 AHR Exhibition at the Dallas Convention Center featured the products and services of 1,789 companies, represented by nearly 19,000 industry professionals and viewed by more than 23,000 attendees. In the Building Automation and Controls area, the key themes were:
better integration of building automation (BA) systems;

bringing data and control to the enterprise level and using it to make good decisions;

convergence of intelligent building technologies and efficient equipment to achieve lower costs and 'greener' buildings; and

coping with the increased complexity of designing, implementing, and operating the latest generation of BA systems.











Old Challenges
Awareness of BAS Advantages: While lowering direct operating costs is an accepted benefit of BA systems, building owners and facility managers are increasingly warming to the more implicit benefits of intelligent buildings, advanced building design, good air quality, and a well-tuned HVAC system. In addition to lowering operating costs, these advancements lower employee absenteeism, reduce employee turnover, and increase productivity. ARC is seeing a 'trickle-up' effect in the commercial market whereby people, who spend nearly 90 percent of their time indoors, are making their preference for convenient, comfortable, healthy, and efficient indoor environments heard.
Protocols: Suppliers have evolved from dependence on proprietary protocols, to exclusive support of a single open protocol, and finally, to a more agnostic model that accommodates multiple open protocols. Native support, gateways, and swappable protocol cards make this practical.
Embedded Intelligence: A move in the market to more 'embedded' intelligence within HVAC equipment is providing facilities managers greater precision, reliability, and functionality. This reduces the amount of wiring required and makes these units easier for less-skilled technicians to install, which speeds installation and reduces cost. These units can be pre-programmed with detailed performance parameters, so they can monitor themselves for potential mechanical failure.
Web Support: The latest generation of smart network servers feature embedded web servers, removing the traditional dependency on fixed workstations. Facilities managers can monitor and manage systems through any web-enabled PC or PDA. These web-based designs come with extensive built-in capabilities and templates for typical industries and systems, and are customizable. They can perform control functions in real time and eliminate the need for front-end software, lowering cost and complexity.
The IT Challenge
Advanced levels of automation, integration of systems, enterprise-level connectivity, and a new generation of efficient and intelligent hardware bring real advantages that businesses can leverage to make buildings more productive and less expensive to operate. One problem is finding trained people who know how to do it properly. A poorly designed and implemented system can still result in a 'dumb' building that cannot produce the promised savings and comfort.
Adoption of IT standards has heightened the need for IT knowledge, and advanced BA systems are stretching the capabilities of many designers/architects and systems integrators. What is needed is a 'super-integrator', as Ken Sinclair of automatedbuildings.com put it, who can design and build an automated, intelligent building from A to Z.
Large suppliers with service organizations are the original super integrators. Service is already a significantly larger portion of their business than hardware. Their familiarity with the original design of their systems, combined with their IT resources, gives them an advantage that will continue to attract end-users. Smaller systems integrators who lack comprehensive capabilities will have to struggle to keep up, particularly in advanced industries such as life sciences.
Facilities Management
Enterprise-level Integration: Facilities managers understand how a building works, but executives at the enterprise level understand each building's role as a business asset. The internet is the medium enabling enterprise-level involvement, and myriad tools exist to help managers sort through the abundance of information and make good business decisions.
Performance Monitoring: Installing efficient systems in new buildings and upgrading old buildings is not enough to result in savings. Achieving savings requires close monitoring and an understanding of what is going on inside the system. Even an efficient system can be fine-tuned to achieve greater savings, typically offsetting the associated costs. More companies are providing monitoring, management, and consulting services. Using the savings to pay for upgrades over time is becoming popular.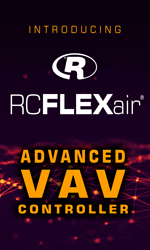 Energy
According to the Department of Energy, HVAC and lighting systems in commercial buildings in North America consume roughly one-third and 16 percent of electricity, respectively, and these numbers are expected to increase by 40 percent over the next twenty years.
Green Buildings: The U.S. Green Building Council's Leadership in Energy and Environmental Design (LEED) Green Building Rating System is growing in acceptance. A typical LEED-certified building uses nearly one-third less electricity than a conventional building, yet the up-front cost penalty vis-à-vis a conventional building can be as little as 2 percent. Some states and cities offer tax incentives, from a tax deduction for a 50 percent improvement in efficiency, to a 30 percent tax credit for installing solar equipment. The February 2nd report from the Intergovernmental Panel on Climate Change cited 'unequivocal' proof that man-made emissions of greenhouse gases contribute to global warming. Building owners are already using greenness to lower costs, differentiate themselves as good corporate citizens, attract customers, and retain employees.
Gridwise: In conjunction with the push for greener buildings, there is growing concern about the ability of the North American power grid to keep up with demand. Gridwise involves closer cooperation between utilities and commercial and industrial users to better understand and moderate the demand for power, in addition to buying electricity from private users who have excess generation capabilities. Gridwise is both an alternative to the addition of new power plants and a complementary solution that would reduce the total number of new plants needed. Success, however, requires companies to have the advanced monitoring and control capabilities only possible with intelligent building systems.
Conclusion
Based on this year's AHR show, the question is no longer whether to automate, but how to ensure the greatest return on this worthwhile investment. Future growth of the BA systems market depends on:
building owner/operators maintaining a long-term view of their building's life cycle;

suppliers offering dynamic solutions that are interoperable with other building and enterprise systems to create 'intelligent' buildings; and,

maximizing reliability, comfort, and efficiency through performance monitoring.
---
About the Author
Jared Malarsky is part of ARC's market research team. His focus area is Building Automation Systems (BAS). His regional focus is developments in manufacturing in the Far East, specifically China.
Prior to joining ARC, Jared lived in Beijing, China for six years. Most recently, he was involved in the general aviation segment of China's growing aerospace industry. At PTE Systems, the authorized sales and service partner for Cessna Aircraft and Robinson Helicopter, Jared consulted with clients on aviation-related maintenance, operations, and training. Prior to this, Jared worked at Topeak International Education, where he was involved in marketing a language testing and training program.
Jared graduated from Cornell University with a BA in Government Studies and a concentration in International Relations. He studied the economic growth of Japan, S. Korea, and China, in addition to learning about the cultural and political features of these areas.
---

[Click Banner To Learn More]
[Home Page] [The Automator] [About] [Subscribe ] [Contact Us]