---

How many times can you afford to do the job?

Al De Wachter, President
ICS Inc
When you receive an order for a project, your sales people have already assembled an estimate and proposal, and the company has gained a respectable amount of project understanding. To harvest that information and build upon it, is good practice and enhances productivity.











After receipt of the order, designers typically need to clarify some issues, and final decisions are made regarding methods, material, and labor and resource planning details. Submittal documents are prepared to get agreement from the client or his consultants about methodology and materials. Installation documents are prepared to guide the performing personnel in their execution of the work, so that the final product matches the intent.
In most cases, the preparation of these documents involves a variety of details that can be time consuming and error-prone during assembly. Often included are:
Title page and index

"Shop" drawings. This may include Visio or AutoCAD flow schematics, connection details, panel layouts, physical floor layouts, and other specifics

Graphics that the operator will use to envision and manage the system's operation

Equipment lists

DDC control source code text files

Detailed reports with sorted material information, commissioning checklists, etc.

Product data sheets

Descriptions of system operation

Valve, Damper and Point schedules to document the installation details

Other documents specific to the project

Any scanned document or other file format

Any PDF file
Historically, paper documentation was required, in multiple copies. Of course almost everything is now available in electronic form. Electronic information has numerous advantages that have been well documented. In many instances, clients are less and less interested in receiving a ton of paper that must be handled, stored and updated. This is evolving from just "as built" data in electronic form after the job is completed, towards electronic documentation while the project is in the approval and building stages.
Computers now create and store most, if not all, documents related to a project. The concept of the old "Paper Job file" is changing to its equivalent "Electronic Job File". Consequently, submittal preparation is offering a new opportunity to streamline the process.
The next evolution in efficiency and cost reduction is software that allows designers to inherit a sales estimate, and convert it to a design and submittal file. After relatively minor changes, a submittal / installation documentation package can be electronically assembled, into a single, indexed PDF file. The designer can choose what to include, where to sort it, and how much detail is prepared. The resulting file can be assigned a version and saved, emailed to a client or stored on a CD, printed, and archived. If changes are required, the revised package is easily re-created with the click of a button.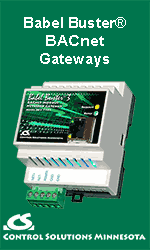 The time saving can be substantial, and the consistency gained for submittal 'look and feel' reflects professionalism. Perhaps most important, the full electronic process is part of the overall productivity drive that is, of necessity, going on in many contractor offices today. The Estimating, Design, and Submittal process is coming of age, and controls contractors can finally move towards the long-anticipated streamlining of expensive, resource-intensive activities which are repetitive in nature, but tie experienced people up with administrative tasks. Hand-assembled document packages are being replaced with flexible electronic versions to the benefit of all.
Now the next thing you need is a way to electronically send purchase orders to your vendors, direct from your design documents, organized so it helps your field people receive, handle and store the devices efficiently. Even that is available too and we'll discuss the PO creation process in a future article.
---
About the Author
Al De Wachter has been active in the Building Automation industry for over 38 years. He has held senior positions with leading companies in the field and is currently the president of ICS (Independent Control Specialists Inc). ICS develops advanced productivity software for Facility Automation Integrators and consults on related productivity issues. www.ics-controls.com
---

[Click Banner To Learn More]
[Home Page] [The Automator] [About] [Subscribe ] [Contact Us]