---
We Already Have Plenty of Sensors in Buildings

- The Occupants Themselves



James McHale,


Managing Director,


Memoori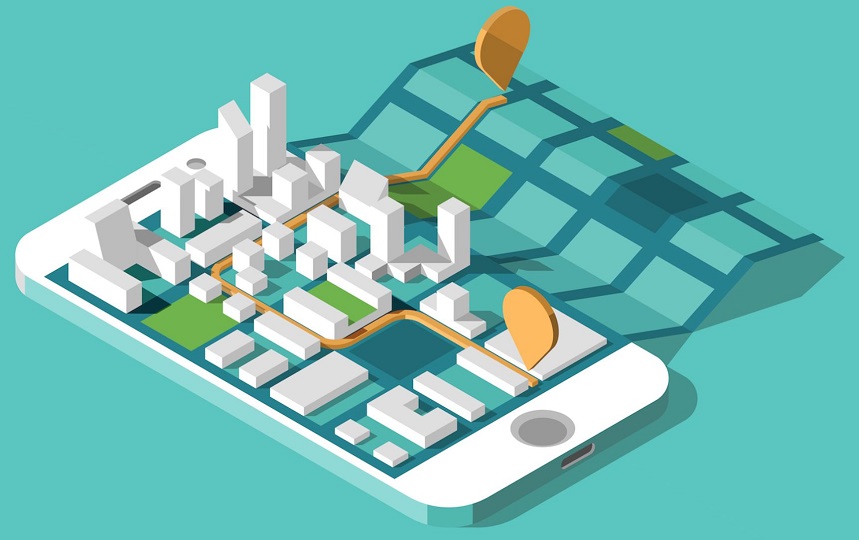 We try to flood buildings with sensors that see, hear and even smell the indoor environment. The gathered data can then be used to better understand the problems and opportunities a building presents. However, the approach by Boston-based firm CrowdComfort highlights the fact that we already have plenty of sensors in our buildings – the eyes, ears, and noses of the occupants themselves.
This simple idea, originally pitched at the 2013 Boston Cleanweb Hackathon, was the starting point and basis for CrowdComfort. They sought to bring these sensors online using a smartphone app, and in doing so, they hope to unlock efficiencies in building and workplace management. Their Human Sensor Network naturally highlights the most important issues for occupants in a building, by literally using human intelligence at the system's edge.

Last week, Memoori spoke with Eric Graham Co-Founder & CEO of CrowdComfort, about their approach, as well as wider issues around occupancy analytics, predictive maintenance, and efficiency in commercial buildings.
"CrowdComfort is a human sensor technology company – like Waze but for building communication. Waze is crowdsourcing traffic information from occupants in vehicles, we are crowdsourcing occupant data from people who work in large corporations and buildings all over the US and internationally," said Graham.
The concept is very simple. As people move around a building or campus, they always have their ears, eyes, and nose with them, sensing their environment. Importantly they also always have their smartphone with them, connecting them to the Internet. Like sensing hardware, they can identify problems, then transmit information about those problems to a central system that analyses and acts on it and other information.

However, with a human brain behind those sensors, the information sent will be more intuitive, have more context and is gathered with more common sense. A human with a smartphone is essentially like a highly intelligent sensor system. Therefore any building full of humans with smartphones can essentially be a smart building without the need for additional technology.

"We operate at the interface between people and the smartphone in their pocket as they walk through the building," explained Graham. "When you think about the ease of use of consumer apps that we use every day, then you walk into even the most futuristic office, it's almost like you're stepping back in time 20 years – at least when it comes to ease of use compared to those consumer-facing apps," he continued.

CrowdComfort aimed to deliver a new source of information and way to communicate that information with building occupants that addressed the issues of the existing system. "In today's world these processes are too bureaucratic, overly burdensome, require excessive administration effort to try to feed data into existing software systems, which wastes a lot of time and energy," Graham and his team discovered in their early projects.

Listen to Eric Graham talk about GE, CrowdComfort's first paying customer, and how that job helped them realize the potential of their Human Sensor Network approach.

When they measured the use of the CrowdComfort platform during their landmark GE project – by leveraging the interface of the devices people already have, who were reporting information in the building and dispatching it to people who can fix it – they reduced the amount of time spent managing, administrating, scoping and dispatching people, by around 80% and improved response time by seven times.

"It was an immediate 'aha!' moment for us. It was really a huge opportunity," said Graham. "We thought it was an anomaly in one building, but what we found since then – now we have 10 fortune 500 companies as clients – was that this is just the way in which the real estate industry has developed the operational process around the software systems that existed at the time these processes were developed."
CrowdComfort's success in the GE project and others was dependant on the system being accepted by the user, but they have had great success in that regard. "We've had good user adoption because the existing processes are frustrating for people to use. When you give them something that's really simple and only take a couple of clicks to send off and get a response. People like that," Graham stated while relating the process to the key rules of customer service and human engagement, "respond, respond quickly and resolve the problem."

The human network does not need to supplant the older software, however; it can act as a front-end to the existing software system. "We're not saying you need to replace that software system, that contains all kinds of important information. By adding this human sensor layer to the front end, you gain all this communication efficiency while also enhancing the data you maintain in those systems," Graham explained.
Nor is it a question of a human sensor network or a technology sensor network, the two combined offer even greater benefits. However, Graham believes that current IoT networks simply "aren't that advanced" to give enough meaning to the information being gathered.
"We are doing more to combine the data that we collect with the mechanical and sensor data. What you often find is that you can gather lots of mechanical data but you don't have context around the data, and when you apply the human viewpoint you begin to understand what's really happening," said Graham.
Listen to Graham's example of this, when CrowdComfort applied their approach to predictive maintenance in the huge Google building in New York.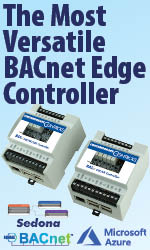 However, opening up data input to the occupants can be a double-edged sword, where you may get too much information for example. Like "turning the keys to the asylum over to the inmates," Graham said, referring to a notion that exists in real estate management. Graham believes that fear is caused by the challenges of the existing software and processes, which end up being really cumbersome for users and occupants. "The existing response protocols are often described as a black hole for both occupants and managers," he added.

The other issue is that with tracking people comes privacy concerns. Traditional IoT sensors often work passively, meaning they collect data continuously in the background, either through mobile devices or through sensors that can track where people are. Where as a human network generally uses active feedback, which includes highlighted issues, booking of meeting rooms and other occupant triggered actions.

"We only use active feedback, so our users don't have to worry that we're following them around because we only take their location data when they give it to us. However, we have a number of partners who offer passive occupancy tracking technologies, and while that can enhance the value for the corporation, it can also make occupants feel uncomfortable," said Graham.
Graham also pointed out that people don't mind sharing that information with a wide variety of consumer-facing apps, be it GPS data in mapping apps or others. "When you're a consumer, you're doing it on your own behalf, but when it's your employer people get concerned about where the data is going and how it's being used." The key to all this, he says, is in delivering value to the consumer. "It is important that there is the value given back to the user that makes them want to use the platform and have that information available.
The Human Sensor Network is hardly a radical idea but, by applying contemporary ideas around user-friendly technology, CrowdComfort has highlighted and addressed the inefficiencies of an existing system. Their success reminds us that human intelligence is an important part of the IoT, able to offer benefits that technology alone cannot.
This kind of "human layer" is clearly here to stay and, when seen in the context of wearable and implanted tech, apps like this may one day be seen as an early step in human-technology.

---


[Click Banner To Learn More]
[Home Page] [The Automator] [About] [Subscribe ] [Contact Us]