---
Selling in the Information Overload Age

We have the ability to shop online for anything that we want whenever we want.





Manny Mandrusiak CD.
Vocational Rehabilitation Consultant
Vancouver Island Works Project

Lifeworks! Consulting
SISIP Rehab Services

Accounts Manager
ideazone
As a society, we are at war. It is a war with the amount of information that we get inundated with every day. According to Google: How many ads the average person sees in a day?
To see 5,000 ads/branding messages per day, we would have to see one every 11.52 seconds. Even if those ads/brands are within eyesight, the reality is our brains see very few of them. Our senses are bombarded with over 11 million bits of data every SECOND. The average person's working memory can handle 40-50 bits, max.
The traditional sales cycle has gone out the window as customers are doing more and more research before they buy products, and they are buying products online. Now I am not talking products like clothes and electronics, I have a client who designs railing systems for buildings, and they are asking for an e-commerce solution for their website.

Savvy marketers know that it is becoming an online shopping world. I'm guilty of it myself. I collect GI Joe action figures and rather than go downtown to the local collectibles shop I will use eBay. It is quick and efficient, and I can shop 24 hrs a day. In a time where a work day is no longer just 9-5, the convenience of being able to shop when I want is an extremely attractive one. That means that as a vendor I need to have a website that is as optimized as possible. It needs to be:
Easy to use
Load Quickly
Be responsive – Readable on all mobile devices, and
Accept online payments in a secure manner
These are all simple concepts to understand, but many businesses overlook them. They forget that every one of us has a smartphone in their pocket, and we will use it to search for a product that we want. It does not matter if that product is a Modbus PLC, or the latest GI Joe Subscription 6.0 figure. We have the ability to shop online for anything that we want whenever we want.
This is the new normal, and this is where marketers have to really get creative when branding products. Things like client testimonials and proper SEO have never been more important tools in a marketer's toolkit. Client's want to see what other customers have said about your company and your products. They will take the time to research and read the reviews. People still want to engage with other people. They just want to do it over the internet now.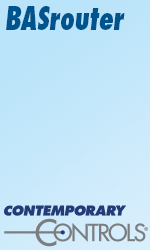 If I was to give anyone advice on where to put their marketing dollars in 2018, I would say that they should invest in customer testimonials and give praise back to their customers for their loyalty to your brand, and invest in optimizing SEO as much as possible. What does optimizing SEO mean?
What optimizing SEO means is ensuring that every page of your corporate website has good readability and is optimized for at least one keyword. There are many tools on the internet that help marketers do this. The Yoast plugin for WordPress is an awesome one, as are the Moz toolkits.

It is simply not enough to have a website and dump thousands of dollars into paid campaigns or pay-per-click ads. Customers have evolved and are being trained to look for organic search results rather than paid ads. They want to see that companies are ranking organically and that they are willing to take steps to be found where they are looking. That is the new customer loyalty program. If they find you where they want you, they will reward you with a positive review. That positive review is worth its weight in gold because what it tells other potential customers is that another human liked your product or service and took the time out of their day to write that review, so you must be a good company.
In today's digital world it is no longer about how salespeople win over customers; it is about how salespeople convert customers who are already interested in your products or services. Your website and Facebook page already did 80% of the selling. All that human is doing is putting a bow on the experience and taking your credit card information.
The sales experience has evolved, and sales and marketing professionals need to continue to grasp the concept that their websites are doing 80% of the selling for them. The art of the sale now is to humanize the experience and get that positive review online.


---


[Click Banner To Learn More]
[Home Page] [The Automator] [About] [Subscribe ] [Contact Us]