---



Across My Desk

snippets, blog bits, tweets, linkedIn posts, and url links that are about to fall off my desktop







Ken Sinclair

Founder, Owner, Publisher AutomatedBuildings.com
Every month there is a blizzard of information contained in the emails and newsletters that cross my desk on their way to AutomatedBuildings.com. Some of this information is not in the form of any type of content we can publish but I feel I should share with you these snippets, blog bits, Tweets, LinkedIn posts, and URL links that are about to fall off my desktop.
On a daily basis I tweet as @Ken_Sinclair https://twitter.com/Ken_Sinclair

I tweet links I think will be of interest and part of our rapid industry evolution.

Also, http://automatedbuildings.com/ maintains this LinkedIn online blog for the magazine, a great place to interact.
But I still have stuff falling off my desk I feel I should share.
My Top Tweets and posts
A BACnet Berry Add-on board brings BACnet building control to the Raspberry Pi
Episode 254: ControlTalk NOW — Smart Buildings Videocast and PodCast for week ending Feb 11, 2018 features two of our industry's most prominent voices: Ken Sinclair, editor of Automated Buildings, who reviews his February edition, and Therese Sullivan, editor of Building Context,
Best, most succinct description of Project Haystack I've ever heard.' Thanks @controltrends for capturing the whole #smartbuildings #proptech panel conversation on video!
Metamorphosing Me "Reverse mentors" is a concept that has become more formalized as the benefits of learning from a younger generation have become more apparent.
The Face of Digital Transformation 2018 We are all involved in today's digital transformation and have an amazing opportunity to create a new softer mindfulness face for the greater good. This month we talk about how we can improve our image as we digitally transform and inspires us all to envision what the world will see when we pull the string on our transformation mask to expose our new inner selves to the world.
How 5G will change your life Faster speeds. Higher bandwidth. Lower latency. The next era of wireless technology is coming – and it will open the door to life-changing innovations.
Avoiding thermal boredom around the 18:00 mark until about 23:00. They talk about getting away from traditional thermal comfort standards set by ASHRAE and moving more towards personalized comfort Give it a listen.
Other industry stuff
Guide Specification for Data Modeling of Building Systems and Equipment Based on Project Haystack Open Source Data Modeling Standard v2013-10-1 1.0 Purpose: The purpose of a data modeling standard is to provide a consistent, standardized methodology for naming and describing data points associated with facility automation systems, equipment systems, energy metering systems, other smart devices including mobile assets, and associated descriptive information known as metadata.
'human centric lighting (HCL)'. Put simply, HCL is all about delivering optimum levels of light at the exactly the right time and in exactly the right place, by smoothly controlling the colour temperature and the spectral power density in the blue region throughout the day This may sound like a fairly straightforward goal, but very few properties display identical characteristics in terms of layout and patterns of occupancy. By combining modern LED technology, advanced automation technology and the IoT and incorporating natural light wherever possible, HCL can also deliver significant energy savings, allowing users to continuously monitor, analyse and optimise their set-up to ensure that the system is consistently realising its full potential.
A new way of 'gauging' the well-being of building occupants Mark Allen's PhD research is exploring the idea of using video data to gauge occupant well-being in buildings. The aim is to use this information to enable building management systems to control indoor environments in ways that can help to maximises occupant well-being, productivity and creativity.

In case you missed it ICYMI Rikard Strid - XMPP - Normalize Internet Of Things As a developer you face a myriad of complex questions when entering the world of Internet Of Things. A great challenge is, "How do I connect my awesome IoT solution to the Internet with high security and interoperability, so others can create the next Killer App for my device?". That's where XMPP comes into the picture. You can forget about creating a back-end, just use your Google account or download an open source XMPP Server. The API is built into the protocol, which is standardized by IETF, ISO, IEEE, XSF, and IEC to secure the future for your work. I promise you that IoT development has never been easier. XMPP by itself provides you with a lot tools that HTTP lacks that are good to have when you want to make things communicate on the Internet. XMPP makes IoT development easy.
Lunch Time Lecture: Net Zero Energy Home -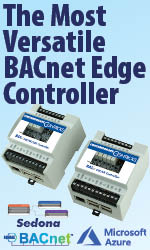 Retrofitting a 120 Year Old Home by Jack Meredith
The Things Network Published on Feb 6, 2018 Thank you, for gathering here from all corners of the earth. It was a wonderful 3 days for us at The Things Network. Talking and going hands-on with LoRaWAN. Here is the aftermovie from the conference. Looking forward to seeing you all next year.
Green buildings provide billions of dollars in additional benefits, claims Harvard study The researchers examined a subset of green-certified buildings over a 16-year period in six countries: the U.S., China, India, Brazil, Germany and Turkey. The study identified nearly $6 billion in combined health and climate benefits. The results are published in the peer reviewed Journal of Exposure Science & Environmental Epidemiology.
The return on investment of intelligent buildings Imagine a building owner who had someone on staff who knew everything going on in your buildings – down to the level of energy usage, foot traffic, maintenance requests, etc. – and had the authority to make real-time, cost-saving decisions and recommendations of future opportunities to owners and managers – instantly. Most building owners would hire that person in a second. As you may have guessed, this all-knowing staff member isn't human, but is intelligent – artificial intelligence has come to commercial real estate and is poised to create major changes in the way we do business.
TACKLING CLIMATE CHANGE WITH BUILDING SIMULATION & ENERGY MODELLING The key to our success is our ability to look at the building in an integrated way and pinpoint simple but highly effective things you can do to reduce a building's impact on our planet.
Navigation To Building Occupant App As demonstrated in the Minneapolis Skyway System, new Honeywell Vector Occupant App lets users easily navigate a building and rate spaces to promote improved comfort using Internet of Things (IoT) connectivity
Here are our top 8 predictions for what's ahead in 2018 for the workplace experience and how these market trends will impact corporate real estate and workplace teams.
"Implementing Project Haystack Tagging for a Sample Building" The document takes the reader through the application of Haystack tagging for a sample project as an introduction, and includes a link to highly developed tagging example for comprehensive application of Haystack covering building systems including those listed:AHU, FCU, VAV, Chiller, Cooling Tower, Boiler, Fan, Pump, Electric, Gas, Domestic Hot Water

---


[Click Banner To Learn More]
[Home Page] [The Automator] [About] [Subscribe ] [Contact Us]