---

This four-day event provides a unique opportunity for building owners, operators, facility managers, systems integrators and suppliers to learn about the key trends, technologies and solutions driving the BAS industry.

Barry Haaser, Principal
Haaser Associates
The Building Automation Systems (BAS) industry executives are making plans to attend ConnectivityWeek, taking place May 24 to 27 at the Santa Clara Convention Center in Santa Clara, California. Now in its fifth year, ConnectivityWeek provides a rich environment for those involved in all facets of the BAS industry. ConnectivityWeek consists of several vertical venues with talks from over 250 industry experts. This four-day event provides a unique opportunity for building owners, operators, facility managers, systems integrators and suppliers to learn about the key trends, technologies and solutions driving the BAS industry.















Vint Cerf to Deliver Keynote Address
Vinton Cerf, VP and Chief Internet Evangelist at Google, is commonly referred to as the Father of the Internet. Don't miss this unique opportunity to hear Vint share his perspectives on the Smart Grid and the connected world on Monday, May 24th.
BuilConn – Content for the BAS Industry
Anyone new to the BAS industry should plan to attend the Building Automation Bootcamp on Monday, May 24th. This full-day program will give attendees a comprehensive understanding of building automation and control systems, system integration and energy management solutions.
For industry insiders, BuilConn shifts gears on Tuesday, May 25th with a focus on – Recreating BAS for Energy Management. Three sessions will take a deep dive into BAS trends, technologies and business opportunities. On Wednesday, May 26th, BuilConn content will focus on Smart, Green and Efficient Buildings where industry experts will share perspectives on energy management, commissioning and integration; connecting buildings to the Smart Grid; and new government mandates for energy reporting.
System integrators, suppliers and end-users will appreciate BuilConn content on Thursday, May 27th as it focuses on Selling (and Buying) Smart Building Solutions. The traditional sales process is changing and it directly impacts the design, procurement and management process. This will have a profound impact on the way buildings are specified, installed and managed. GSA is leading industry with new rules for engagement and energy efficiency. Hear directly from GSA representatives as they share their perspectives on the new procurement model adopted by many in the BAS industry. Finally, those in the hospitality industry can hear from industry experts as they share their perspectives on building automation, energy management and information technologies to improve guest service and the bottom line.
DR Expo - Demand Response for Dummies and Experts
If you are a utility, building owner, operator or vendor, then you should consider attending the Demand Response Workshop on Monday, May 24th. This full-day program will provide a "soup-to-nuts" understanding of the Demand Response (DR) landscape. Large customers such as General Services Administration, Target, and Walmart will share their perspectives on DR programs and energy reduction strategies. Industry experts will discuss the emerging technologies, standards, markets and policies that are driving innovation and market adoption.
On Wednesday, May 26th ConnectivityWeek attendees can gain insight into one of the most significant trends involving buildings and Smart Grid as DR Expo addresses the issue of Dynamic Pricing and Integration with Wholesale Markets. Three important sessions will provide an in-depth understanding of the regulatory issues, dynamic pricing programs and wholesale energy markets.
DR Expo attendees will get different perspectives on Demand Response on Thursday, May 27th as the theme focuses on Smart Grid-enabled Demand Response - Promise or Peril? Industry experts will discuss dynamic pricing and how it impacts DR programs; how new interfaces are being used to connect buildings to the smart grid; and key trends driving the effectiveness of DR programs for utilities and energy aggregators.
GridWise Expo – Understanding the Smart Grid
Smart Grid is having a significant impact on buildings, yet few people truly understand what is means. Monday, May 24th offers conference attendees an opportunity to gain an in-depth understanding of Smart Grid by attending Smart Grid 101. Industry experts will share their insight into electric grid infrastructure, smart devices and smart grid standards.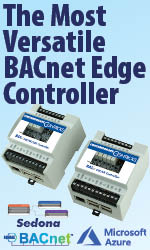 The Smart Grid conversation shifts toward the consumer on Tuesday, May 25th as the GridWise Expo theme focuses on Engaging Energy Consumers. Recent studies show that consumers do not know much about Smart Grid, yet the term regularly appears in the media and utility programs. This full-day program will shed light on educating consumers and affecting changes in energy consuming behavior.
One of the most profound Smart Grid trends involves Cloud Computing. On Wednesday, May 26th the GridWise Expo event will focus on Smart Grid and Cloud Computing, focusing on cloud computing technologies and Smart Grid applications. Ensuring Smart Grid Success will drive GridWise Expo content on Thursday, May 27th as the discussing focuses on implementing Smart Grid projects such as integration of distributed renewable energy and the integration of renewable energy.
CABA, LonMark and ZigBee Share Expertise and Insight
CABA Connected Home & Buildings provides conference attendees with a full-day of content on May 25th dedicated to the technologies, economics and innovations facing building owners and operators. LonMark Community, taking place Wednesday, May 26th and Thursday May 27th, will give attendees a rich understanding of implementation strategies; US government specifications and competitive bidding; the emerging Quick Service Restaurant (QSR) market; retro-commissioning; and understanding government rebates and incentives. ZigBee is one of the most important and widely adopted wireless technologies available today. The ZigBee Devices in Full Deployment program taking place on Wednesday, May 26th will provide an up-to-date overview of the ongoing fast adoption of ZigBee technologies in various markets.
---


[Click Banner To Learn More]
[Home Page] [The Automator] [About] [Subscribe ] [Contact Us]