---
Spring Tune Up for your BAS?

Making sure that the system is readily accessible; that the data is correct, and that the operators understand how to use it are key items to improving the performance of any BAS.


Paul Ehrlich, Ira Goldschmidt & Angela Lewis
Building Intelligence Group

May Issue - BAS Column

Each month in this column, we talk about the benefits of control systems and BAS. It might lead the reader to believe that these systems are highly optimized and result in comfortable, efficient buildings. Unfortunately nothing could be further from the truth. The vast majority of control systems are operating at less than optimal performance, providing less than optimal operation and are not regularly used by the building operations team. While this sounds dire, it is not a difficult task to "re-commission" or tune up an existing control system to improve efficiency. The following is a brief summary of some of the key issues we look at when evaluating existing systems.

User Interface:

Generally the first thing we do when evaluating an existing BAS is to sit down with the building engineer at the user interface (typically a PC) and view the major building systems. Some of the key items we look for on the user interface include:

Does the building engineer regularly use the system?
Can they both view and make key changes?

Does the system have a graphical user interface?

Does it appear to represent what is installed?
Is the system performance sluggish or do data and graphics come up slowly?
Are there any communications problems or information that doesn't display?
Finally, does the data appear to make sense (i.e. units are correct, results are within a reasonable range).
Making sure that the system is readily accessible; that the data is correct, and that the operators understand how to use it are key items to improving the performance of any BAS.

Operating Values:

For efficient operation there are a few key parameters we generally focus on. These include:
The operating values tell a lot about how a system was originally designed and installed as well as how it is operating today. We often find problems with one or more of the items listed above. Resolving these issues can be as simple as a basic tune up or re-commissioning process, but more often than not though they may require some fairly significant engineering calculations (for example to determine the correct box flows to meet code) as well as improved control sequences.

At the end of the day, regular inspection, updates, and education on the use of a BAS has the potential to significantly improve the efficiency of the facility and will generally pay off in terms of improved energy efficiency. The process can be achieved by a well-trained building technician, an energy and systems engineer, or through the use of tools such as continuous commissioning and analytics. To get the improvements work is required by the engineer, technician and operator to make sure that the system is operating at optimal efficiency.

---
About the Authors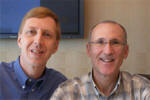 Paul and Ira first worked together on a series of ASHRAE projects including the BACnet committee and Guideline 13 – Specifying DDC Controls. The formation of Building Intelligence Group provided them the ability to work together professionally providing assistance to owners with the planning, design and development of Intelligent Building Systems. Building Intelligence Group provides services for clients worldwide including leading Universities, Corporations, and Developers. More information can be found at www.buildingintelligencegroup.com We also invite you to contact us directly at Paul@buildingintelligencegroup.com or ira@buildingintelligencegroup.com



---


[Click Banner To Learn More]
[Home Page] [The Automator] [About] [Subscribe ] [Contact Us]