---
It's Not Smart Unless People Can Use it


"Don't over-engineer a building," he said, "but engineer it for what you need."





James McHale,




Managing Director,


Memoori
"The majority of people aren't comfortable diving into the unknown. And that's why there's a bit of pushback when it comes to embracing technology like AI, IoT, and machine learning, especially in facility management. For many, this is the elephant in the room," suggests Lewis Richards, a chief digital officer for global facility services provider Atalian Servest.

"That's because even though the digital world is a real thing, humans are not biologically equipped to see it. We see the hard endpoints of tech. We see phones, screens, laptops, and keyboards. We can't see WiFi. Nor can we see 4G or data. The problem is the gap between what we can and what we can't see," he continued. "The people who can bridge that gap are in the minority—the ones who are comfortable moving back and forth across that chasm."

Richards identification of the over-complexity of smart building technology is echoed by many in the sector as the key factor for poor implementation results in many projects. Richards goes further, however, explaining that the most successful facilities management businesses will be those that hire people who can perceive the "flow of data between the invisible building blocks within their buildings." He warns that unless firms "discover the gateway to that world," they will continue to operate in the same way, but incorrect assumptions stand in the way.

"Besides not being able to picture that which exists but defies the eye, there's another problem. Namely, it's the presumption that sophisticated software will automatically change your life for the better; that you'll instinctively know how to use that tech immediately and effectively to maximize your own productivity," he said. "That assumption is, of course, not true. If you go out and buy your first iPhone, you won't automatically know how to make use of all its features. And it's the same for iPhone users who switch to Android—they won't be able to maximize its features."

"We're surrounded by more and more tech, but productivity has flatlined. We have to do everything we can just to keep our heads above water," Richards wrote in an article within the April 2019 issue of Facility Executive. "People aren't being shown how they can utilize these toolsets to make themselves more effective. They're not changing behaviors, patterns, processes, approaches, or strategies. They're working harder rather than smarter."

The smart building technology designed to help facility managers operate their buildings better than ever is actually forcing those managers to work harder to achieve the same result. Implementation is a challenging phase of the process but when implementation is slow or fails we must also look at the technology itself. All too often the smart building is unnecessarily complex considering the needs of the client and occupants. The installation must suit the building and its activities, whether it is an office, hospital, factory, or educational facility, as many building managers are now finding out, the hard way.

"The room was too smart," said Jacob Higginbottom, the director of higher education at SGA Architects, after it required him and two other people to connect a laptop to the AV system when giving a presentation at MIT. Higginbottom recalled the story at the Commercial Observer's third-annual higher education construction forum in NYC this month among a panel of experts that had come to discuss the trend towards overly complex smart building technology.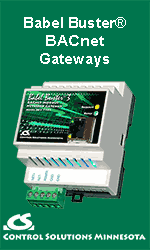 "We just put up a law school, and it was a smart building, and I've been trying for the last five years to make it work. Someone accidentally painted over the humidity sensors, and whenever something breaks, they need specialized personnel to come and fix it," said John Puglisi, associate vice president of facilities management at Fordham University. "When you build a smart building, it darn sure better work, because you're giving it to guys like me to operate."

"We don't necessarily need every bell and whistle, we just need it to work," added Emil Martone, the director of design and construction at Weill Cornell Medical School. When his team renovates a building, the cost to modify the controls is a third of the project, he said. "That is not to say that there shouldn't be any bells and whistles, only that they need to fit the client's needs and capabilities."

While Karim Bhimani, of facilities management software company Planon, summed the panel's thoughts up more concisely,
"Don't over-engineer a building," he said, "but engineer it for what you need."

The simple, underlying concept to all these opinions is the same – a smart building is not smart unless the occupants know how to utilize its features. Educating the user plays a part, but it is about time the smart buildings industry took a step back and asked themselves, what applications a building project actually needs then balances any additional features against the rising complexity of the entire system. Yes, the smart building can do it all, but it doesn't have to.




---


[Click Banner To Learn More]
[Home Page] [The Automator] [About] [Subscribe ] [Contact Us]