---
Digital Facilities Management:





How to Optimize Building Performance Across Your Portfolio



Peter Rake,
Global Director of Integration,
Switch Automation

Linked In

Traditional building management is evolving toward a new digital facilities management model, allowing building owners and operators to turn their portfolio data into actionable insights using technology. With so many tech solutions available, how will you select the right one to meet your enterprise's unique needs and goals?

Whether you're an on-site facilities manager juggling competing maintenance priorities, a corporate tenant seeking insight into space utilization or a senior commercial real estate leader trying to cut through the noise of technology vendors, you have a lot to manage. Without a central place to collect and analyze the vast amount of building data your portfolio produces, it's easy to get stuck in a cycle of reactive maintenance. Digital facilities management drives proactive maintenance, bringing data from disconnected systems together and enabling building operators to extract actionable insights.

Hierarchy of building management needs
The tyranny of the urgent often reigns supreme when it comes to traditional facilities management. How can we support worker productivity if we're tied up with more urgent tasks like responding to hot / cold calls each day?

Using Maslow's Hierarchy as a reference, we developed our own Building Management Hierarchy of Needs to guide owners and operators to digital facilities management actualization. This model outlines the operational stages one must ascend to move from reactive to proactive and finally to predictive maintenance.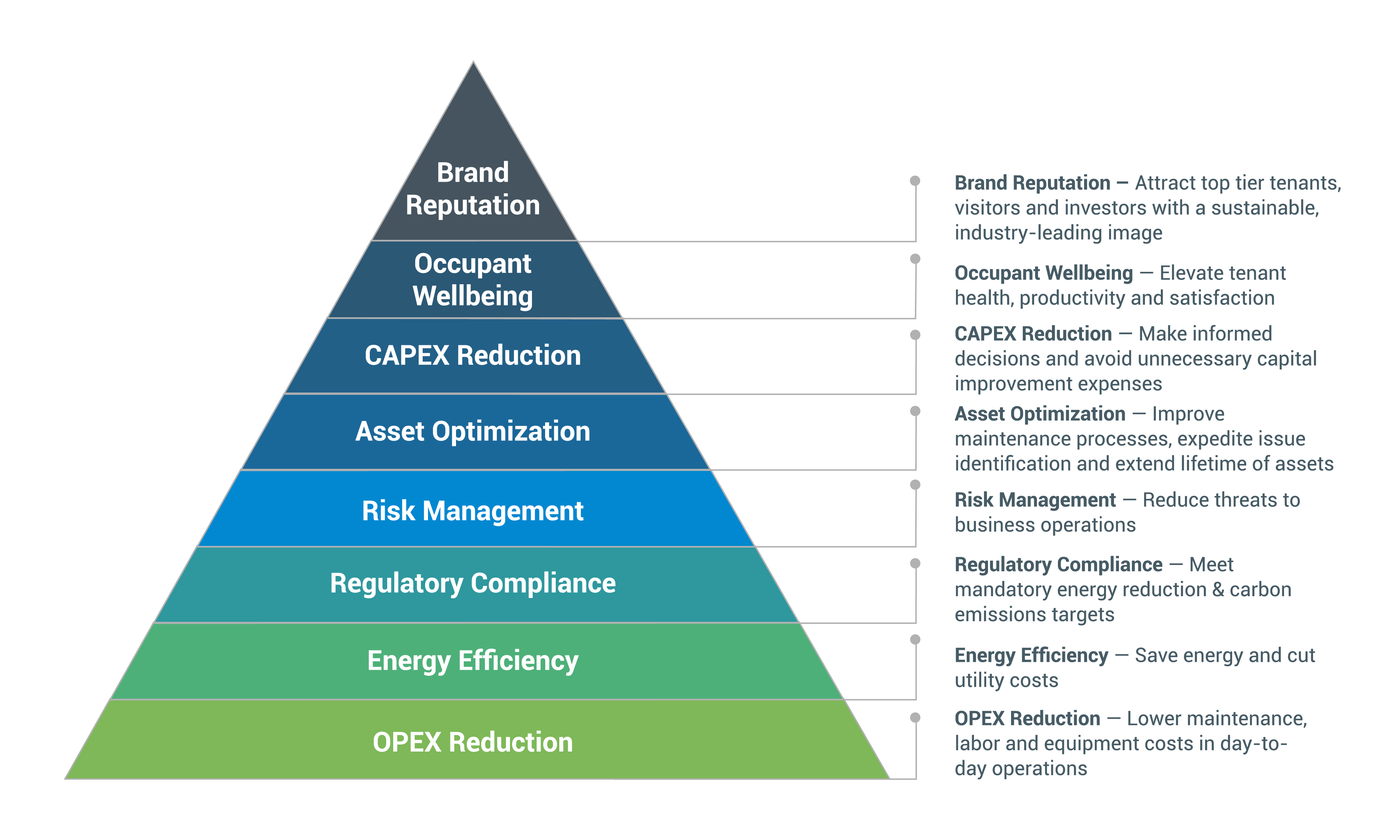 Risk management or CAPEX reduction are obvious goals for building operators, but this is impossible when they're buried by immediate, reactive tasks. What if we could consolidate solving base-level challenges like spiking energy costs and broken equipment with a seamless platform? We'd have more time to focus on strategic initiatives like managing brand reputation and complying with regulatory energy requirements.

Scattered data storage, varied systems and hardware and fear of adopting new technology based on previous failed implementations hold companies back from thriving with PropTech. Rather than chasing the next 'bright shiny thing,' real estate professionals must take a purpose-driven approach to selecting and implementing technology.

Choose the right digital facilities management technology for YOU

After years of employing reactive maintenance models, innovative leaders in real estate are embracing PropTech to drive proactive, digital facilities management. These visionaries discovered that smart building technology accelerates business growth, allowing them to deliver more value to their customers.

Selecting the right technology solution for your enterprise requires a collaborative, deliberate approach across all departments. Identify short- and long-term goals for your organization to choose a scalable solution that can grow as your enterprise evolves. Select a configurable solution rather than a custom tool to avoid expensive upgrade and implementation costs. To effectively determine ROI, deploy phased integrations instead of multiple pilots. Use this step-by-step Evaluation Roadmap e-book to guide you through strategy, design and implementation.

Turn building data into cash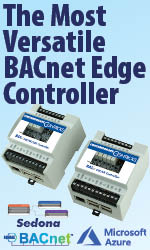 Digital facilities management is already shaping the future of commercial real estate. Thoughtful, early investment in smart building technology is key to extracting a competitive advantage with lasting implications. Those who hold steadfast to cumbersome, siloed processes will find themselves falling farther behind as the gap of tech-enabled facility management widens.

Empower your team with a powerful digital facilities management solution. Not sure where to start? Download the Evaluation Roadmap: How to Choose the Right Smart Building Solution e-book for strategy, tips and questions to ask as you embark on your smart building journey.

About Peter Rake
Peter Rake is a highly technical systems integrator with more than 20 years of experience implementing complex building systems for Fortune 500 companies. As Global Director of Integration, Peter is on the front lines of customer relations, training and program implementation. He works closely with all project stakeholders from the site teams to the C-suite to ensure seamless implementation of the Switch Platform. Peter is a frequent traveler and enjoys sampling local cuisine and culture.

About Switch Automation
Switch Automation is a global real estate software company that helps property owners and facility managers reduce operating costs, improve energy efficiency and deliver exceptional occupant satisfaction. Our comprehensive smart building platform integrates with traditional building systems as well as Internet of Things (IoT) technologies to analyze, automate and control assets in real-time. We serve enterprise customers and partners in a variety of industries including financial services, retail, grocery, commercial real estate and more. Learn how Switch Automation creates technology to bring people and planet to the center of building operations at www.switchautomation.com.

---

[Click Banner To Learn More]
[Home Page] [The Automator] [About] [Subscribe ] [Contact Us]