---

Building Health in Time of Pandemic

How COVID-19 will change the way we think about the built environment


Natalie Patton,
Project Manager,
OTI

Personal health is clearly at the top of everyone's mind today, but what about a building's health? Prior to this global pandemic, well buildings were gaining traction and places like New York City were experimenting with a grading system for energy efficiency, but now there is increased urgency for property owners to demonstrate building health to tenants, guests, patients or customers.

While we shelter in place around the world, the most basic activities of daily life are called into question – from the doors we push open to the conditioned air we breathe. Those quiet concerns that once haunted us only on airplanes when the cabin door closed are now blasted over the nightly news. The idea of returning to inside spaces previously considered safe feels like a risk hardly worth taking.

As is the case in most periods of uncertainty, people are looking for reassurance at every corner. While we don't know everything about this virus, we do know that it is transmitted through the air, which means there are things that buildings can do to become healthier, safer places when they reopen.

For us, we're applying the standard of "as healthy as possible" because there is no way to eliminate every life-threatening possibility presented by being out in the world. Consider automobiles – the odds of getting into an accident that results in serious injury or death are pretty high, but we continue to drive in masses every day (or at least we did before March 2020). We all do things to limit the threat posed by driving, like keeping our cars in good condition, practicing defensive driving, putting our phones away. Having these safety measures in place, we can feel confident cranking up our favorite playlist, rolling down the windows and enjoying a comfortable, relaxing Sunday drive without considering statistics or mortality rates.

Is it possible to provide building occupants with a similar level of comfort when things return to "normal"?

Let's face it, reactions in this crisis have been based on fear. Rational or not, those of us in the buildings industry need to make every effort to address those fears to show that our buildings are healthy, safe places to be. Tenants will still need incentives like energy savings and operational efficiency, but buildings will also need to provide mental and emotional reassurance that the space – from the surfaces to the circulating air – is sanitary. We are looking out for regulations to mandate this in many major metros, but for now the opportunity lies in being the first to take conscientious measures that help the public get back to work, back to the mall, back to elective surgeries, back to the activities of daily life that bring them indoors and in contact with other people.

The buildings industry has coalesced quickly over this concern with ASHRAE providing extensive resources and guidance for what "as healthy as possible" means and how to get there. At the Harvard School for Public Health, they have a framework to demonstrate the "9 Foundations of a Healthy Building as a standardized, holistic approach to understanding how buildings impact the people inside them."

As an MSI, we use such knowledge sources as the basis for realistic recommendations to our clients so they can take practical steps to ensure best practices are in place. Once measures have been taken, occupants can be reassured that their space is as healthy as possible by measuring key metrics and maintaining open communication. Combining trustworthy standards with best practice is both practical and efficient in a time of confusion and concern.

"As healthy as possible" takes into account three areas of focus: Personnel measures, air quality measures and surface disinfection measures. Personnel measures include hand washing, PPE, social distancing as recommended, occupancy tracking and any additional specific measures needed based on building use. Air quality involves filtration, fresh air exchange, measurement, proper sequencing and in some cases can include disinfection. Surface disinfection is not only the physical cleaning with spray/wipe solutions but the use of technologies such as UV energy, vaporized hydrogen peroxide, ozone, and other sterile light solutions which can be used in a wide variety of areas where surface cross-contamination is possible.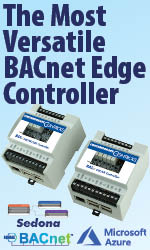 Considering this definition, how healthy is your building?

First, read the information available on ASHRAE's website, Harvard's For Health website and any other reliable sources of tech- or brand-neutral information. In other words, educate yourself on best practices.

Second, consult a trustworthy partner like your MSI to examine your current operations and existing systems to establish your baseline for performance against these best practices.

Third, use the guidelines to implement changes to ensure the health of your building and the comfort of your occupants. Finding ways to show tenants and occupants that your building is safe and clean will help people to feel comfortable coming back more quickly.

There is no doubt that this pandemic has forever changed the perspective of modern humanity, from the way we share spaces to the way we breathe. New standards for building health will help ensure that your building is not only healthy but that is a place where your occupants can feel comfortable and safe.

Reach out today to discuss your thoughts, ideas and concerns. Together we can help your building return to "normal" and prepare for the new reality that is beginning to take shape around the world.

References:
ASHRAE COVID Response: https://www.ashrae.org/technical-resources/resources

Harvard School for Public Health: https://forhealth.org/


---


[Click Banner To Learn More]
[Home Page] [The Automator] [About] [Subscribe ] [Contact Us]