---
| | |
| --- | --- |
| Building Systems Architect | |
Job Posting - Building Systems Architect
Responsibilities:
Work closely with the building owner and operator to understand the building operational needs

Evaluate potential technologies for meeting these goals

Create a cohesive design for all systems to allow for simple, efficient, operation

Provide an integrated design including facilities network (structured cabling), web based user interface, and services

Coordinate with the design team including the mechanical, electrical, and IT consultants

Coordinate with the project commissioning agent and LEED consultants

Help select and observe the systems integration contractor

Follow up with the owner to validate operation over time
Interested in a new job? Take a look at the job posting above. Does it look interesting? Too bad it isnít real Ė but it should be! One of the greatest impediments to delivery of Intelligent Buildings is proper design. The challenge is that it isnít clear where this task falls. In the traditional model an owner retains an Architect who holds complete responsibility for the project. The Architect's responsibility includes not only the design of the structure, but the proper design of all of the building structure and systems. As these systems have become more complicated the architectural community has split the systems into silos and hired specialists for the design of each system. The design of the mechanical system goes to one specialized group of engineers, electrical to another, plumbing to a third. Each area has one or more groups (or firms) that provide their design and we place these designs into separate specification sections to be installed by contractors who are also specialists in these areas. This well understood model fits neatly into our contract documents and business practices (see table 1.)











| | | | | |
| --- | --- | --- | --- | --- |
| Area | Consultant | Spec Section | Contractor | Operator |
| Mechanical | Mechanical | 15000 | Mechanical | ? |
| Electrical | Electrical | 16000 | Electrical | ? |
| Plumbing | Plumbing | 15000 | Plumbing | ? |
This model works well for building safe, cost efficient buildings, it is well understood and respected by the design and construction community. This model also has several flaws. The problems all come in where we look at the necessity of bringing the systems together. In a perfect world these systems can all exist and operate independently, but in reality they have a number of inter-relationships. Examples of the most basic interactions include:
In an Intelligent Building we are looking for an even deeper integration between these systems to achieve improved building comfort and efficiency. These include:
Common user interface for the operation of all systems

Use of a shared network for all building system communications

Structured cabling for use by building systems and IT

Integration between security, HVAC, lighting and metering systems

Integration with business systems including scheduling, maintenance management, tenant portals, and financial management
Providing this level of connection and integration starts to strain the existing structure that we typically use. Over the last few years we have seen several major industry efforts to address this problem. These include:
New structures suggested under CSI 2004

Movement toward a systems commissioning agent who is responsible to review all building systems designs and to make sure that they are properly installed, commissioned and that the operator has proper training and documentation.

The movement toward sustainable buildings and the acceptance of the LEED program.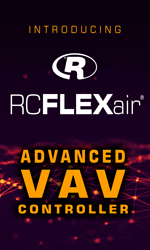 All of these are great programs and are starting to gain acceptance in the industry. But none of these really addresses the need to be designing these systems with a view toward easy operations and improved efficiency. This is where the systems integration engineer Ė or alternatively a Building Systems Architect (BSA) is needed. The role of the BSA starts early in the project, working with the owner to identify needs and desires. A high level concept for building systems and selection is then put in place. This should start with the tools used to operate the building and then start to develop the systems that will be selected. The integrated design including the data integration and network design are driven by the BSA. The design of the individual sub-systems (HVAC, Plumbing, Lighting, Electrical, Network, etc.) are still the responsibility of the consultants who do this work today. The BSA provides the detailed design for the integrated building systems and this work is completed by the systems integration consultant. Building commissioning can be done by the BSA or by a separate commissioning agent.
Defining this new role raises many questions and potentially concerns. Where does this role reside? Is it provided by the Architect? By an MEP consultant? A technology consultant? Or is this an all new role? How do we find and train individuals who have a detailed understanding of both buildings and technology? How much does it cost to do this type of design and what are the benefits? These are all questions that deserve careful consideration.
Most importantly we need to keep focused on the goal, to achieve a better building, one that has lower expenses and an improved environment for the occupants. To do this requires careful, coordinated design of systems. Projects that do this right will ultimately have lower costs and higher returns for their owners. So keep your eyes open and soon you may have a chance to consider this as a new career!
---

[Click Banner To Learn More]
[Home Page] [The Automator] [About] [Subscribe ] [Contact Us]