---
Every month there is a blizzard of information contained in the emails and newsletters that cross my desk on their way to AutomatedBuildings.com. Some of this information is not in the form of any type of content we can publish but I feel I should share with you these snippets, blog bits, and url links that are about to fall off my desktop.
Steve Fey, President of Tridium, speaks about the smart building technology from the company. This system, the Niagara Framework, is a software platform that integrates diverse systems and devices regardless of manufacturer, or communication protocol into a unified platform that can be easily managed and controlled in real time over the Internet using a standard web browser. Implementation of the Niagara system creates better buildings. Buildings that are smarter, use less energy, are more efficient, have lower operating costs, are safer and contribute to a sustainable environment. To date, the Tridium Niagara Framework technology can be found in use in over 50 countries.
For a sneak peak at this segment please copy and paste the following link into your web browser: http://blip.tv/special-edition-tv/green-building-automation-with-tridium-5274700


LEDs on Dutch skyscraper show ads, personal messages
From the Netherlands (where else?) comes a simple solution to the problem of light pollution created by large outdoor LEDs at night: switch them to black.
The functionality and innovation of wireless devices enable a high degree of design flexibility in a variety of applications. The list of applications and success stories grows every day; for an overview of how wireless technology is being applied, see the ZigBee Alliance and EnOcean Alliance examples.

The purpose of this DOE-funded project is to develop a simple document and web based information guidebook to help commercial building software developers, energy managers, and control companies implement strategies for commercial building energy analysis and performance monitoring.
'Plug-In' to the First-of-its-Kind Demonstration of Smart Grid Interoperability Smart Grid vendors are "walking the walk" and demonstrating real-world applications of Smart Grid interoperability with simulated end-to-end utility systems -- from the back office to the residential consumer's thermostat. And now you can see it, In a first-of-its kind showcase, Grid-Interop's Plug-In will provide the only central place where multiple vendors can unite to present applications of interoperable devices and systems in action.
What do you think of the bailout of Google and Microsoft from web energy management? Were these important projects for the smart grid or has just something being cut which is anyway not needed?
The THINK Exhibit is open to the public from September 23 to October 23 at Lincoln Center in New York. Through live data visualization, a first-of-a-kind immersive film, and giant ineractive stations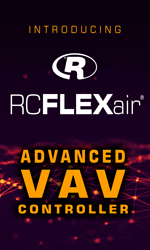 A daylight zone, also called the daylight area (expressed in square feet), is defined by the ASHRAE/IES 90.1-2010 energy standard as "the floor area substantially illuminated by daylight." In other words, it should consistently receive significant quantities of daylight during the day.
SRS just launched a video summarizing our software solutions to enable and assist Building Energy Performance Assessment (BEPA) professionals
Cisco and EllisDon Team to Make PwC Tower One of Canada's Most Advanced
IP Networked Commercial Buildings The building is connected via a single, intelligent Cisco infrastructure, providing multiple services across one IP network—delivering data, voice and video, and connecting all building systems and controls, as well as third-party applications for lighting, security, blinds and audio visual

This catalog contains the most popular programs from ESCO Institute and HVAC Excellence. The programs are designed to simplify the task of training for: educators, wholesalers, JATC instructors, utilities and other trainers in the HVACR industry.

Some of the exciting things in the new catalog include:
• A new modular training Heat Pump program on page 14
• A complete Energy Auditor curriculum on page 16
• The complete 2012 National HVACR Educators and Trainers Conference on page 28


CoR Advisors provides professional education and consulting services to help commercial real estate owners evaluate and implement "best practices" in intelligent building technologies, energy management, and sustainable business practices. Our objective is to leverage state-of-the-art technologies and partner with leading service providers to deliver both short-term and long-term asset value to our clients.
CAN2GO units network wirelessly using their Zig-Bee wireless mesh network capabilities. This offers great range and redundancy. The CAN2GO controllers are fully programmable and convert all points to BACnet; eliminating the need for gateways. For this project, the controllers were put in a white casing, making them aesthetic and suitable for in-room/visible deployment.
---


[Click Banner To Learn More]
[Home Page] [The Automator] [About] [Subscribe ] [Contact Us]