---
Utilizing Existing Hardware Investments to Automate Building Maintenance

Leveraging Existing Building Management System


Basant Singhatwadia
Vice President, IoT Product Strategy
Accruent

Corporate real estate buildings usually have existing hardware investments that can provide energy and building devices data. These solutions range from your Building Management Systems (BMS) and your Energy Management Systems (EMS).

When working with an Internet of things (IoT) platform for maintenance, your business needs a solution that can complement existing systems without requiring an additional layer of hardware or ripping out and replacing existing systems.

To significantly bring down your hardware costs for an IoT implementation in corporate real estate, your solution needs to work with the typical BMS systems found in those spaces such as Honeywell, JACE, Johnson and Siemens. This way, your business will have the most return on investment on critical use cases — including HVAC, lighting, boilers, chillers and security devices — by aggregating this data from your existing systems even if they have different control systems.

Another challenge that facility managers face is that different systems often monitor different devices at a facility. For example, one system may control HVAC and lighting, while another system monitors elevators and escalators. This can cause information to be presented on different dashboards, making data gathering and understanding more difficult.

A good IoT platform can gather information from disparate systems at a facility and display the data within a single pane of glass on one dashboard. This becomes even more important when your building portfolios have different BMS providers.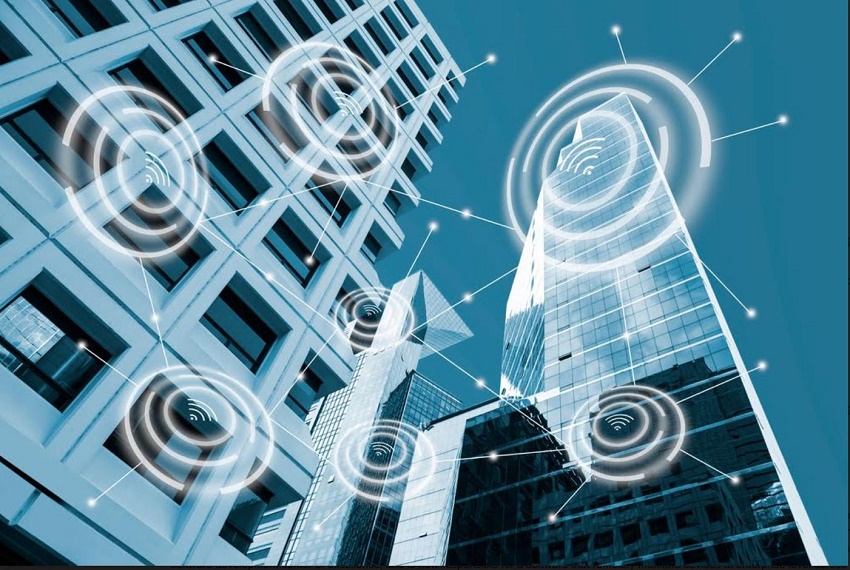 Establishing a Complimentary System

By having a system that is complementary to your existing hardware infrastructure, you can drive additional value in many different use cases including:
1. Gaining an Enterprise View
Roll all your building's data into one central dashboard, so you can see where action needs to be taken right away.

2. Gain Insights Between Regions and Types of Buildings

Between acquisitions and purchasing new real estate, your business probably has different types of buildings that are different ages and need various levels of maintenance attention. By rolling up all BMS data across your enterprise, your business can prioritize expenditures and understand spending trends across different assets in your real estate portfolio.

3. Pairing New Sets of Data for Additional Context
Your buildings are not in a vacuum. They live in the context of weather, with different infrastructures and years built, and they will naturally consume varying levels of energy. By pairing your BMS information with maintenance information and energy consumption — as well as site and device contextual data — one can eliminate alarm noise, prioritize maintenance and catch specific maintenance issues that can cause equipment failure in advance.

4. Controls Actions

The ability to make changes at an enterprise level can help control energy consumption in times of high energy prices. Solving for occupancy and adjusting setpoint can result in additional energy savings.

5. Setpoint Compliance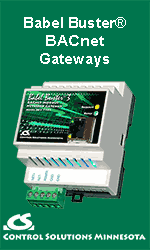 Building setpoint audits typically happen on an annual or biannual basis and can be an expensive affair. By having an IoT solution remotely monitoring setpoints across your enterprise, your controllers can be reverted to corporate standards daily to prevent manually changed setpoints and should result in energy savings and saved auditing costs.

6. Ensure Configurable Workflows

When you accurately leverage your BMS data into in IoT platform, you can create dynamic workflows based on the equipment problem type. This means that if you have different floors, regions or various responsibilities scattered across your maintenance team, you can create specific workflows that address the issue with the exact person meant to fix it.

7. Integrate Data Directly with Your CMMS
Another benefit of having your BMS data integrate with IoT and CMMS solutions, is you have further control over your maintenance issues. You can see if a problem was fixed, when it was fixed, and can ensure that contractors have completed any planned preventive maintenance on your equipment without having to call the site or guess from the work order data.

Moving Your Business Forward

Ultimately, if your business decides to move forward with an IoT solution, ensure that it will work with your current hardware installed and that you have a plan to integrate it with other critical systems within your organization. This way, your solution will return the most value for your business and allow your operations to scale. Utilizing an IoT solution will not only help to consolidate your systems, but it will work as a modernizing force for any forward-thinking organization.
---
About the Author

Basant Singhatwadia is the Vice President of IoT Product Strategy at Accruent where he is focused on delivering actionable IoT solutions to our clients in order to solve real business problems. He leads Accruent's Product and Professional Services team for the vx Observe product with deep involvement with the Engineering team. In his diverse professional career spanning 23 years, he has worked on writing firmware for embedded devices, created an offshore software development center of excellence, and is now responsible for a software that remotely monitors devices at enterprise level across the globe. He has been associated with Accruent for the past 15 years. He has been instrumental in devising a hardware agnostic IoT product strategy across different device types and different industry verticals.

---


[Click Banner To Learn More]
[Home Page] [The Automator] [About] [Subscribe ] [Contact Us]