---
Virtual Intelligent Smart Building Management Platform



Blue IoT

to deliver solutions in North America that will address aging building automation systems, realize further savings, and optimize and automate certain tasks as part of a virtual intelligent smart building management platform.





Bob Sharon
Founder & Chief Innovation Officer
Blue IoT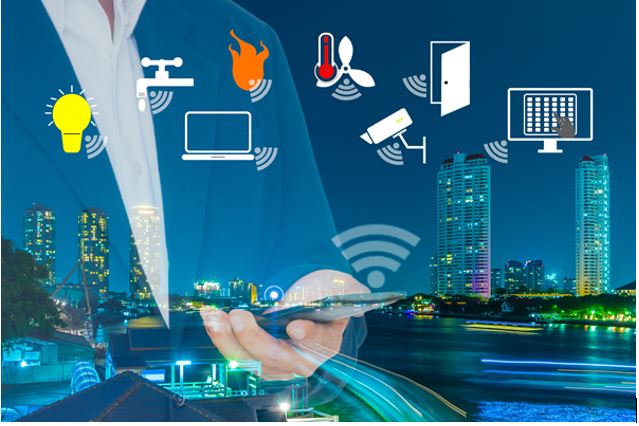 Origen FM Services Inc. provides asset and facilities management consulting, training, operational support, and IoT solutions in a new service model. With an increased focus on building technology developments that are impacting FM's today, Origen FM is partnering with Blue IoT to deliver solutions in North America that will address aging building automation systems, realize further savings, and optimize and automate certain tasks as part of a virtual intelligent smart building management platform.

Up and coming property technology company Blue IoT has come up a game-changing disruptive technology that will make a material difference to our carbon footprint, energy consumption and quality of life says founder and chief innovation officer, Bob Sharon. It's a virtual intelligent smart building management platform that delivers much greater visibility and control from any device anywhere and is cyber secure from end to end.

The first installation in the world has led to a 47 percent reduction in energy usage in one of the City of Greater Dandenong's office buildings. Electricity bills were compared over four months from March to June 2019 and compared with the same number of working days and period in 2019. Their system is called Encompass Blue because they say they "Encompass People & Buildings." Installed with minimum need for cabling and hardware replacement and with no capital expenditure for new HVAC replacements, the platform remotely manages the building's seven 20-year-old HVAC systems, giving what the company claims is unprecedented visibility and control to its facility management teams.

Building management systems (BMSs) traditionally sat in large, unwieldy boxes and on PCs on-site and typically required a programmer to physically interact with it to make changes. Such changes were cumbersome and expensive," Blue IoT's founder and chief innovation officer Bob Sharon said, "and the software was proprietary." One of the major universities we work at has one of the major global vendors as an incumbent BMS provider. To change rules and strategies for the BMS, it required several meetings with a cast of thousands and huge costs to everyone let alone for the costs of additional cabling and programming. With all those resources, costs would have run into 6 digits without a problem, not to mention the enormous time taken.

Intelligence in the Cloud

By contrast, Encompass Blue system is contained in the cloud where all logic resides and is then aided by Edge Blue controllers with microprocessors that run their own PID loops while translating BACnet, MODBUS, RS485 and 0-10v and then communicates wirelessly via LoRaWAN through local gateways with multiple Telco backhaul. Meanwhile, the ecosystem of small sensors throughout the building also sends signals through the gateway wirelessly to the cloud platform. The Analytics platforms within the cloud then make decisions based on rules as well as utilising AI and machine learning to optimise in real-time.

"All the intelligence sits in the cloud," Mr Sharon explained. "It's 100 percent digital and can be accessed anywhere at any time. So facility managers could make instant adjustments straight from their phones, for example.
"Unlike traditional cumbersome systems, rule changes made are simple and fast, not to mention free as part of the premium or comprehensive subscriptions."

An example of a change made remotely for the City of Greater Dandenong is the addition of dead band control for heating and cooling. Put simply, this is an economy cycle function, adding leniency of 1 to 2 degrees Celsius (in this case) to the set temperatures before the HVAC systems turn on and off.
The wireless nature of the network also means the sensors can sit in the most appropriate locations throughout the building, rather than remaining reliant on existing wiring. They each run on batteries that last for up to five years and enable tighter zone control throughout the building. Battery levels are automatically monitored from the cloud with alarms sent long before they run out. The system can also communicate specific anomalies and issues to the management teams, which was immediately useful upon installation.

"Through data interpretation using our domain experts inhouse, we identified problems straight away," Mr Sharon said, "and reported these back to the council. We were put in contact with their mechanical contractor who was able to remediate the problems within two months."
Building control on steroids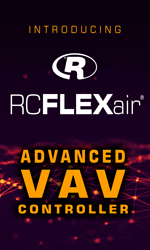 The system measures temperatures and energy usage and feeds this data to a custom application suite that members of the City of Greater Dandenong staff can access and control through any device anywhere.

In addition to the information gained from local sensors, the program also takes into consideration weather forecasts from the Bureau of Meteorology as well as past indoor and outdoor temperatures, thus understanding the building fabric. It then translates this information to the HVAC systems using artificial intelligence and machine learning.
The City of Greater Dandenong appreciated this new system so much that it has contracted to install the BMS in another of its buildings nearby, which has just been completed. This building was far more complex, and big savings are expected to be made. Predictive maintenance will also be feature of the system at the new location, including tri-axial vibration, machine temperature, harmonics, LUX levels and much more.
"The next system will measure gas, CO2 levels and signs of mould," Mr. Sharon said. "Not just a building management system, it'll go into health and wellness, safety and OHS as well as compliance. It's basically a building and environmental management system on steroids that delivers to the triple bottom line."

Sharon says that "we can't rest on our laurels and are building an amazing product roadmap that will deliver unprecedented savings, comfort, safety, flexibility and especially for our planet. And after all, that's why our company is named "Blue ioT" because we support the Blue Economy leveraging the Internet of Things as an enabler.
---
About the Author

Bob Sharon is a passionate "Disruptor" with over 30 years of commercial experience in the I.T., cyber security, data centres, sustainability, smart buildings and the IoT spaces. He is committed to innovation in the delivery of smart buildings, cities and facilities leveraging new procurement and financial models, technologies, the cloud and the IoT. He is the Founder & Chief Innovation Officer for Blue IoT and a member of IEEE and the Executive Council of the IoTAA.

Bob is a NABERS assessor who has been privileged to have conducted the first NABERS (National Australian Built Environment Rating System) assessment for a Data Centre back in 2013 for Fujitsu.

He has been speaking at conferences for the last 10 years all over Australia, Singapore, Malaysia, and China. He is an eminently qualified data centre judge as over the past 5 years he has been judging in APAC, China and India and now judging data centres globally. He was also a judge on the construction awards panel for the recently held Sydney Build 2018 and 2019.

Bob has completed his Master of Management – International Business at Monash University. Bob was recently asked to join the Liveability Innovation and Technology Committee for the City of Manningham, a council district in metropolitan Melbourne.

https://www.blueiot.com.au
https://www.origenfm.com


---

[Click Banner To Learn More]
[Home Page] [The Automator] [About] [Subscribe ] [Contact Us]