EMAIL INTERVIEW Anto Budiardjo & Ken Sinclair
BuilConn™ 2003

BuilConn is the premier annual industry gathering for a new standard of solutions, providing what we call "Networked Building Systems"; all the fundamental components that go into today's buildings, integrated in a manner that meets the needs of owners, tenants and managers.
In our vision, Networked Building Systems is greater than the sum of all its parts; interconnected sub-systems, leveraging IT infrastructure, providing tangible added benefits to building occupiers.
BuilConn is about building the connections for stakeholders in this new paradigm; building technology connection, business connections, expertise connections, solution connections and most importantly building people connections; the people that make Networked Building Systems possible.
Join us in this vision.

---
Sinclair: Tell me a little about yourself?
Budiardjo: I have been in the controls business for 15 years, during the growth of networked DDC and integration. My career has taken me to UK, Europe, North and South America as well as Asia Pacific. I've been involved in product development, marketing and corporate strategy both as an entrepreneur as well as in the corporate world. The past two years I was with TAC Americas, responsible for marketing and establishing the new TAC into the American market, following its merger with CSI.












Sinclair: Tell me what led you to organize BuilConn?
Budiardjo: I have observed in my years that there is no forum, event, expo or any formal gathering that focuses totally on controls. No event or gathering for manufacturers, distributors, integrators, contractors, dealers and resellers to meet.
Sinclair: How about AHR, LonWorld, ASIS, GLOBALCON and other events?
Budiardjo: They are great events, their focus are however, not on controls. Controls is part of those events but their focus is elsewhere-HVAC, Energy, FM, Security and so on. There is also another category of events, those with a vertical slant, either on the market they serve, such as hospitals, schools, and so on, or on technology, such as LonWorld and BACnet Connected! There is yet a third category of events-the various manufacturers' sales conferences; they are of course biased, understandably.
Sinclair: Don't these events cover everything between them?
Budiardjo: If you go to many or all of them then, yes, of course you will get all the information you need, but we all have pressures on our time and resources - spending weeks or months each year going to events is not only expensive but eats out of our productive time.
Sinclair: Do manufacturers want another event?
Budiardjo: At first glance they don't. As Director of Marketing at TAC I was bombarded with many event opportunities, and it was difficult to choose with a finite budget. The question I'd ask is if these events serve my needs. As a controls company, going to an event like AHR is an expensive proposition. Sure there are 25,000 visitors, but the bulk of those are not interested in controls, so most of these events do not serve well the manufacturers seeking to expand their distribution or further developing relationships with the channel.
Sinclair: Do integrators and contractors want another event?
Budiardjo: I have spoken to many integrators and contractors who find it difficult to keep up with the breadth of information they now need for their business. They tell me that sending people to the events I mentioned earlier does not give them enough value, unless they go to several of them, and we already discussed how expensive that can be. So when I offer them an opportunity to go to an event totally for them and that covers most-if not all-of the topics that matter to them, it becomes very interesting for them.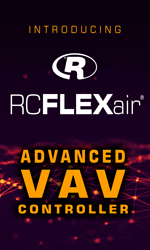 Sinclair: So, what is the profile of the attendees you are targeting?
Budiardjo: The main target audiences are managers and key individuals of integration and contracting organizations, be they sales/commercial or technical/engineering types. These are the decision makers of the top tier companies that provide building system solutions, working in the HVAC, Security, and CCTV, Lighting or other sub-industry areas.
Sinclair: How about distributors?
Budiardjo: To me, distributors are in the same role as manufacturers; they provide products for the integrators and contractors. So yes, distributors are very much expected to be part of BuilConn. I'd expect them to take sponsoring positions so they can explain the value that they bring to the industry. I see more and more demand for someone to provide additional services for contractors, services such as engineering, integration and other technical tasks that some contractors don't wish to do, perhaps distributors can provide this value. I know some that are exploring this.
Sinclair: Do you expect consultants, architects and end-users to attend?
Budiardjo: No, BuilConn is not intended for that audience, it's intended to be an event for the industry. There are plenty of meetings for consultants and end-users already, having a meeting purely for the industry gives the industry an opportunity to develop in order to satisfy those consultants and end-users, who are ultimately our customers.
Sinclair: You mention security, what is its role in BuilConn?
Budiardjo: BuilConn is about all of the systems found in buildings; these days that description must include security, specifically: access control, CCTV, intrusion, life safety and fire. So yes, BuilConn includes security.
Sinclair: Why would integrators or contractors go to BuilConn?
Budiardjo: Three reasons: first, they will come for the conference tracks covering IT, open systems, web, Internet, integration, energy, FM and contracting issues. Secondly, BuilConn will be an opportunity to network with suppliers, experts and peers. Lastly, BuilConn is a place to see new products and technologies in the different facets of networked building systems.
Sinclair: You mention open systems, a hot topic today, what is BuilConn's angle here?
Budiardjo: Firstly, BuilConn does not have a position on which open systems standard should be adopted. Our role is to be agnostic and portray information as to where open systems is today, from the standard's points of view as well as the realities in the field. I get a feel that many people are bored with the old "BACnet vs LonWorks" battle thing, it's time to get pragmatic and consider what the building owners want and help integrators and contractors to be able to deliver solutions. That is BuilConn's angle.
Sinclair: You keep on talking about "networked building systems" what is that?
Budiardjo: We toyed with the question of what to call the business we are in; HVAC, controls, BMS (Building Management Systems), BAS (Building Automation Systems), FM (Facilities Management), security and others - they all seemed too narrow of a description. We're talking about all of the systems found in a building that control, manage and monitor it, so the term Networked Building Systems seems appropriate to describe the breadth and scope.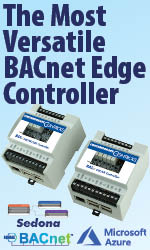 Sinclair: You refer to BuilConn as a forum; can you explain what a forum is?
Budiardjo: BuilConn is a combination of conference tracks, panel discussions, technical presentations, and a small expo where sponsors can talk with delegates. We will also have plenty of formal and informal opportunities for attendees to make connections with others in the industry, including receptions, lunches, dinners and so on.
Sinclair: Is that where the name BuilConn came from?
Budiardjo: Yes exactly. We aim to help attendees build connections between each other, and it's all about buildings, thus the name BuilConn, short for Building Connection.
Sinclair: Where and when is BuilConn?
Budiardjo: The target is spring 2003, we are working on the details right now, I would suggest your readers visit our web site and get the latest information - www.builconn.com.
Sinclair: Seems like BuilConn could be THE event for the controls industry?
Budiardjo: I surely hope so, Ken, and with the help of our content board, industry advisors and our media as well as association sponsors, it is our goal to deliver an event that will provide a new perspective and great value to the industry.
---

[Click Banner To Learn More]
[Home Page] [The Automator] [About] [Subscribe ] [Contact Us]