---

A Holistic Approach to Monitoring

Jefferie K. Mitchell
Communications Specialist
RLE Technologies
RLE Technologies, in conjunction with RF Code, has announced a new version of its' robust monitoring system Environet. Now Environet V3 with RFID not only integrates multiple protocol systems, but also simplifies asset management. It allows users to consolidate their monitoring needs into one, easy-to-use system. While the list of features continues to grow, here is a look at some of the more popular features that the system offers.















Custom Monitoring of the Big, Small, and Everything in Between
Environet gives users multiple views of their organization from a big picture view of all their facilities globally, down to individual devices (e.g., UPS's, power strips, PDU's, generators, etc.). The breadth and flexibility of this technology is unlike anything on the market. Users now have the power to pick and choose features to allow their system to best fit their needs.

The system offers unique views of data with customizable floor plans. Views give users visual representations of different conditions in their facility. For example, the thermographic view gives a visual representation of temperatures in a facility making hot and cold spots easy to identify. The customizable floor plans make locating and managing alarm conditions fast and efficient. When an alarm is triggered, users not only know the location of the alarm but the exact piece of equipment that is under stress.

Not only are the views and floor plans customizable, but users control labeling and naming of all units, locations, graphics, history logging, color codes, warning/alarm messages, alarm thresholds, alarm escalations, and, in the unlikely event users need something not currently offered, RLE will work with you to make it happen. The best part of Environet is that no two systems are the same—everything is designed with your facility and your needs in mind.

Integration with Current Monitoring Systems
One of the most important aspects of this monitoring system is the ability to communicate with different protocols (e.g., Modbus, BACnet, SNMP, Lon, Hardwired I/O, etc.) The system natively supports all of these protocols which makes integrating with equipment in your facility easy and the results are powerful. Now users have one integrated system that allows them to monitor every detail of the facility.

"With the advent of our Environet V3 featuring active RFID, we have a powerful new tool to help our business partners manage their operations. This tool truly merges facility management and IT asset tracking—there are no more gaps in information from moves, additions, and changes – everything works as one integrated, efficient system. Environet V3 is robust, customizable, and takes asset management to another level." – Mike Orlich, CEO, RLE Technologies.

Capacity Planning
Capacity planning is the pinnacle of upkeep and management of a facility. With this system, users can monitor power output, project how adding pieces of equipment will affect their current power usage, and how eliminating pieces of equipment can minimize power usage.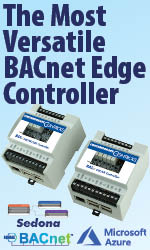 Partnering with RF Code: Environet Now Boasts RFID for Asset Management
Imagine a 5,000 square foot datacenter with thousands of IT assets. Currently, tracking all that equipment can be cumbersome, time consuming, and costly for the companies responsible for maintaining and monitoring it. The new version with RFID allows customers to digitally track equipment once it has been tagged. There's no longer a need for long, monotonous inventory checks—this system tracks it all for you in real time.

If a piece of equipment is moved, the system automatically changes the location of the equipment on its floor plan and notifies users. If a piece of equipment is taken out of the facility, an alarm is triggered and proper notification is sent out.

"The integration of our active RFID technology into Environet V3 is a triple play for RLE customers," said Mitch Medford, CEO, RF Code. "The move reduces the cost of managing assets, provides real time asset visibility and gives organizations the ability to monitor their entire critical asset pool. It's a win-win-win for customers."

From a broad view of multiple facilities around the globe, to an alarm condition in France or a look at a PDU in Colorado, Environet gives you a holistic view of your organization. For today's datacenters, monitoring at all levels of a facility is key— after all, you can't manage what you can't measure.

To view case studies and articles about Environet visit http://www.rletech.com/?id=about/news/09-3.

---


[Click Banner To Learn More]
[Home Page] [The Automator] [About] [Subscribe ] [Contact Us]