---
EMAIL INTERVIEW - Jill Eckhaus & Ken Sinclair
Jill Eckhaus, Chief Executive Officer, AFCOM
Jill Eckhaus, chief executive officer of AFCOM, has been involved with the data center industry for nearly two decades. She has dedicated herself to helping raise awareness of data center management's critical role in the success of any enterprise, and providing data center professionals with the best available resources for continuing education and professional development. For more information on AFCOM, visit www.afcom.com.
---
IT and Facilities Managers Working Together
Data center managers must work with facilities managers to look at new buildings to expand into, upgrade current facilities, regulate temperatures, and research LEED certification.















Sinclair: What is the historical relationship between Facilities and IT?
Eckhaus: While facilities managers were historically in charge of an entire building, the data center only took up a certain amount of space and was left to the domain of the data center manager. About 10 years ago, that changed when the needs of the data center grew in terms of space and power usage. Shortly after that, AFCOM took notice of the issue and began to bring IT and facilities managers together through peer-to-peer education.
Sinclair: What barriers existed that kept Facilities and IT from working together?
Eckhaus: A lack of education about each others' departments was the biggest barrier. Facilities and IT departments didn't necessarily have the same goals, and it's now up to the data center/IT manager to educate the facilities manager and vice versa. In order to keep from colliding, both parties must explain what's needed on either side, figure out the budget together, and really communicate to avoid confusion.
Sinclair: Cooperation between the two parties is stronger than ever. What's causing this?
Eckhaus: About seven years ago, data centers started experiencing major space shortages – older buildings just couldn't support the influx of more servers and equipment, and couldn't support the increased cooling needs. New construction and expansion occurred rapidly in order to try and solve that issue, and IT and facilities managers realized that they needed to work together to make things run efficiently and within their budgets.
Sinclair: What are some key ways that Facilities and IT should be working together?
Eckhaus: As soon as a new build or expansion is announced, IT managers should get the facilities side involved to plan, and it should be viewed as a joint project with a shared budget – this would eliminate monetary arguments. The vendor community has a major part to play as well and should work with IT and facilities in order to help the two sides work together.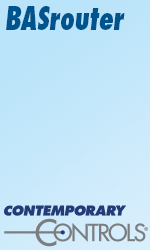 Sinclair: Energy usage seems to be a major issue. What's being done in terms of efficiency?
Eckhaus: The introduction of new technologies such as blade servers has caused data centers to run hotter and use more energy, and it's been a major challenge for IT managers to figure out how to run their data centers more efficiently. In order to do so, data center managers must work with facilities managers to look at new buildings to expand into, upgrade current facilities, regulate temperatures, and research LEED certification.
Sinclair: "Green" is a hot topic for the Data Center. Are there any new developments in terms of standards/certification? What should be happening?
Eckhaus: Energy Star certification for servers and the upcoming blade server certification is a great first start, but we still have a long way to go. The next major step is to create a certification like LEED has done for commercial buildings, but specifically for data centers. In order to really move forward with the energy issue, the data center must have its own separate standard in place for expansions and new builds.

To learn more about these topics, AFCOM's Data Center World® will have several sessions dedicated to them this year in Orlando, Florida, Oct 4-7, including the "Green That Matters: Innovative Data Center Design Can Reduce Costs and Improve Efficiency," "Build for Today; Expand on Demand" and "Leveraging Incentives for Data Center Site Selection" sessions. If you'd like to attend, please visit www.datacenterworld.com.
---


[Click Banner To Learn More]
[Home Page] [The Automator] [About] [Subscribe ] [Contact Us]