---
Service and Maintenance:

the Key to Integrators Success

William Rhodes,

Market Analyst,

Building Technologies, Security & Fire

IHS/IMS Research



As the uncertain economic times continue to linger in many parts of the world, integrators are increasingly focusing on service and maintenance to remain profitable. Maintenance is seen by most systems integrators as the area where they can make the most profit. Service contracts generate regular revenues, allow the integrators to develop their relationship with the customer, and provide an opportunity to win future business.

On the other hand, installation has become one of the least profitable services provided by integrators. Many integrators sub-contact the installation because placing field units (such as sensors and actuators), running cables, and installing control panels can be done more efficiently by a third party.

Integrator profitability from installation services is unlikely to grow in the future. Reducing the costs associated with system installation is increasingly becoming a priority for building automation manufacturers. Adding features such as block programming and pre-configured logic, ensures a manufacturer's controls and systems are easier to install and design into buildings. As a result, independent integrators are gradually becoming centres of engineering, providing their own front-end software and then commissioning the system rather than performing the installation.

Despite the potential to maximise profitability from a maintenance contact, it is not always the easiest service to sell. During the installation phase of a project the integrators could be working on behalf of a mechanical contractor. In these circumstances the integrator may not have direct contact with the end-customer, preventing early discussions on the maintenance of the new control system.

If you can get in front of the end-customer, offering additional value-add services such as building analytics, remote monitoring and benchmarking will often help encourage a customer to sign a service and maintenance contract. Integrators can use value-add services to identify broken or faulty equipment and notify the customer, before they find it not working properly.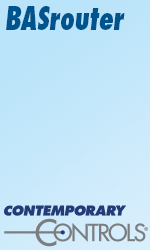 One strategy taken by integrators to win a service contract is to lower the installation margin they charge for the building automation equipment. Their aim is to take a short-term hit putting them in a better position to win the service and maintenance contract and return the desired profit on the project. In theory this strategy works well, but the installing integrator is not guaranteed the service and maintenance contract once the project is complete.

A recent report from IMS Research (recently acquired by IHS Inc. (NYSE:IHS)) titled Integrating Smart Building Systems – A Quantitative Market Analysis, estimated the market for building automation service and maintenance was worth $2.6 billion and $2.7 billion in EMEA (Europe, Middle East and Africa) and the Americas, respectively in 2011.

During the economic slowdown in 2009 and 2010, installations of building automation systems fell. This has had a continuing effect on the service and maintenance market in 2011 because the fall in installations left the market with fewer systems to maintain. This is forecast to continue to influence the market in 2012 and 2013. During the recession, many end-customers moved away from preventative maintenance towards a 'per visit' (or when something breaks) maintenance. Increasingly end-customers are forecast to move towards more continuous commissioning contracts which over time ensure their system runs as efficiently as possible and the energy savings remain, or in some cases increase.




---


[Click Banner To Learn More]
[Home Page] [The Automator] [About] [Subscribe ] [Contact Us]