---
Disruptive Technologies and Economic Tsunamis

Fail to hold back the Security Industry as it Reconfigures its Modus Operandi



Memoori's 2012 Survey of the Physical Security Industry to be published in October shows that in the last six years, despite disruptive technologies and economic tsunamis, it has become a stronger more resilient and profitable business. Whilst there has been a natural demand for security because of the need to counter the increased threat from terrorism, crime and theft, this is not the only driver. The industry has questioned its operating methods and reformed in order to develop new security products and systems which satisfy the end users need to reduce operating costs and move security from a cost centre to one that delivers a return on investment.

As a result the industry has been able to attract new investment; much from external sources such as the ITC industry. Consolidation and partnership in the middle and smaller tier company sector has strengthened the industries' capability and capacity to incorporate and maximise the value of emerging technologies.

World economic trading conditions have yet to return to 2007 levels in the developed nations of the world and Europe in particular is still suffering from a debt crisis. Even in Asia and the BRIC markets, growth has slowed down. However there is a renewed confidence within the security industry that it can continue to buck the trend of declining revenues endemic in other markets, and continue to grow. This will also require companies to expand their market coverage to the emerging markets and continue spending on their R&D programs.

Throughout the last six years successful companies have delivered growth well into double figures. This has required them to make some fundamental changes to business practices in order to harmonize with the new business model. The model is built on the foundation that through IP technology we can move the clients security operations from a cost centre to a cash generator, and converge with other services in buildings and the business enterprise.

As our report shows, acclimatizing to a rapidly changing business environment, reshaped by fast moving technology and new competitors from outside the traditional business leveraging their own expertise, will require clear vision of the present and future business opportunities and skilful implementation of appropriate strategies.

Structure, Size and Shape of the Security Business
The structure of the business falls into roughly three groupings which we show as Group A companies (over $1 billion annual sales), Group B (over $100m annual sales) and Group C & D (C over $1 million annual sales and D less than $1 million).

This year Group A accounted for 1.5% of the population of companies and had a market share of 39%, whilst companies in Group B had a population of 5% and also received a 39% share and Group C & D accounted for 94% of the companies and had a share of 22%.

The trend over the period 2009 to 2011 shows that Group A companies have gradually decreased their share of the market and Group B and C share has increased theirs; whilst the total number of suppliers has grown. In the last 12 months the pace of change in the structure of the business has quickened. It should be noted that Group A companies, whilst losing product market share, have increased sales in the system business. Group B and C have had better focus in the area of IP networked products and have been quicker to adjust to market needs. So despite a number of major acquisitions by Group A companies they have lost market share in the product business.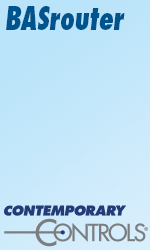 Our report shows that the physical security product market has grown significantly in the last year. The two major drivers have been a 12% aggregate growth in the video surveillance market and higher levels of demand in Asia which has increased its share to over 35% for all physical security systems. Growth has been much more modest in North America and Western Europe with an aggregate increase of 6 / 7% and 3.5% respectively over the last three years. Network video surveillance solutions secured some 40% of equipment sales in 2012. Growth of 30% plus per annum is optimistically forecast for the next four years which means it will exceed analogue sales in 2013.

Increasingly the shape of the market is changing as security systems supplied for new projects are delivered as fully integrated systems, whereas in the past they were supplied as three separate and discreet systems. This has changed the routes to market with manufacturers partnering with system integrators and installers which is having an adverse effect on distributors that have not taken up the challenge to design and sell packages.

This time round the aftershocks has left us with less ammunition to fight off a recession. Public sector budgets will be trimmed to help pay off the sovereign debt resulting in an almost certain decline in demand in this sector in Europe. However the security industry is in a much healthier state with a product portfolio that can deliver more attractive opportunities for their clients to improve security and at the same time profit from it. This together with the unstoppable growth of IP Video Network and Access Control, coupled with management identification and verification will drive the market forward. The report also analyses further growth opportunities that are opening up in relatively new vertical markets and the Smart Building sector where System Integrators from the Security Market are using their platforms to deliver holistic systems incorporating the monitoring of building and energy performance in addition to security and safety.


---


[Click Banner To Learn More]
[Home Page] [The Automator] [About] [Subscribe ] [Contact Us]