Transformation + "Tossing Transformation Torches"
We need to stop focusing on the digital part and refocus on the complete Transformation that is now occurring everywhere.
What does Digital Transformation mean to each of us? The question returns many very individualized responses but even more significant is that our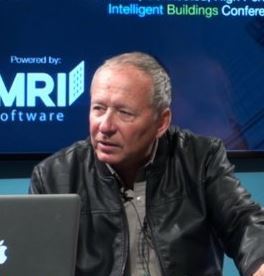 existing reasons and past business models are transforming as we attempt to grasp the meaning.

Covid-19 has forced some amazing never before had conversations zooming us all online, lighting some blazing Transformation Torches that are igniting the sky far beyond our industry. It is not clear as to who will catch and hold these torches to lead our future crusades, but no one can ignore that transformation's fire is in the air.
Please read both our October reviews Transformation + "Tossing Transformation Torches"

So how will AutomatedBuildings.com Transform?
The new evolving model of AutomatedBuildings.com is to connect and link to the amazing amount of articles and blog bits that folks like you and many others are publishing on your own blogs and newsletters. We leave them in place as published and as illustrated but tell the world where they are and provide links to them. They are amazing content and known well by your networks but no one else knows about them. I feel we can add new value by linking them to a subject matter website like AutomatedBuildings.com and feel this would be a good transition for us and of value to the industry.
As an old guy in the industry it looks to me like our online magazine 1999 roots when we and everyone else started their own dot com and no one could find them until we started linking them together under the umbrella of a subject matter B2B website. So I have alway been Mr Linkair so just business as usual in a transformed world😁 Everyone is now in the online publication industry and doing it much better than us but these self created flaming torches are burning everywhere on your own websites and on many social media platforms with a dated posting. There is a need to collect these industry gems on subject matter online service like ours to document industry discussion and explore the interaction of the tossed torches and find new value in our core.

Here is a great example of a Link to S4 great article If you have articles you would like and would like to have linked, please, just email us the URL.
The Building Utility Wed, Sep 23, 2020 It could be argued that networking technology has become the most important component of IT technology, even though it started out as an isolated, very specialized, discipline. Without the network everything is an island! the S4 Group
Another example

Everybody Wants their Space in the Booming Occupancy Analytics Market Republished from Memoori click here for complete article
Also lots of great input from our contributing editors and other articles

The Humanity of AI Automation Everything we do is woven by a social fabric across global cultures. Sudha Jamthe CEO IoTDisruptions
October is National Cybersecurity Awareness Month This year's theme is: "Do Your Part. #BeCyberSmart." Marc Petock Chief Marketing & Communications Officer, Lynxspring, Inc.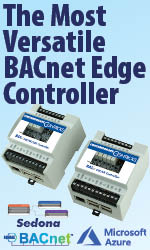 As always this new issue is a nest of great articles, columns, reviews, new products, interviews and of course the steady stream of news depicting our rapidly evolution and "Transformation Journey"

Tell all our sponsors you saw their ads on the AutomatedBuildings.com web-site and thank them for supporting your free access to evolving Automated Building Industry information. Click on their ads and view their valuable products and services. Please review all Our Sponsors.

The news just keeps flowing thru our web-site, and RSS feeds daily, and of course the only way to find what you are looking for in the vast quantity of information on our site is with our site search engine
http://www.automatedbuildings.com/search/sitesearch.htm

As always lots of new products, plus be sure to check our event calendar to see the number of events we have in our future.


---

[Click Banner To Learn More]
[Home Page] [The Automator] [About] [Subscribe ] [Contact Us]