---
Your Building Might Be Smarter Than You Think

Systems that are part of an integrated ecosystem or that have open application programming interfaces enabling integration are important elements of an intelligent building.



Jason Reasor
Solutions Manager
CommScope

Do the lights in your building turn off when everyone heads home for the day? Is the temperature in the rooms you occupy consistent? If so, your building might be smarter than you think.

The benefits of working in a smart building are twofold for the tenants and the owners. While the phrase "smart (or intelligent) building" has been around for some time, it's come to mean different things to different people. For some, it is about converging disparate proprietary networks onto a single internet protocol infrastructure. For others, it's about energy optimization or making different systems work together to accomplish functionality— something not possible for each system to accomplish separately.

A building tenant might want to better optimize their space to support company growth, or ensure their employees' productivity is not compromised by an uncomfortable environment. They might also want to achieve corporate sustainability goals or participate in carbon reduction programs.

Regardless of thier unique needs and requirements, the first step in addressing facility efficiency is to get alignment among all of the necessary stakeholders in the building. Collaborating with others will help identify which problems need to be addressed and enable the enterprise to develop an intelligent building strategy.

Unfortunately, there is no one size fits all approach to intelligent buildings. Furthermore, innovation in this space is occurring at a staggering pace, making it more difficult to zero in on the right solution. However, there are a few foundational principals that apply to all intelligent buildings.
Integrated Systems

Often times, basic problems can be solved by optimizing one component of the building infrastructure. Spending too much on electricity? Change the thermostat setpoint to a higher temperature in the summer, or install motion detectors to turn lights off when nobody's in the room. These basic solutions are valid and can save money, but they aren't optimal. An integrated systems approach allows disparate solutions to work together achieving greater results than they could on their own. Systems that are part of an integrated ecosystem or that have open application programming interfaces enabling integration are important elements of an intelligent building.

Foundational Data
A complimentary approach is to use data gathered from the building to make decisions on how to approach a problem. Pertinent information from various systems such as occupancy data, return air temperatures and external weather conditions can be used by intelligent systems to make recommendations on how to solve problems that a building owner may not know exists. Intelligent systems that make recommendations based on analyzing foundational data are a huge leap forward in realizing the intelligent building value proposition.

The combined benefit from system integration and foundational data is intelligent control – the ability to continuously optimize your building systems based on historical trends and real time use rather than simply executing rules based on pre-defined criteria that may or may not reflect what's actually happening in the building environment throughout the day.

Let's explore a couple basic examples to show how various types of solutions may be applied to building tenants' real world problems.
Being Smart About Your High Energy Costs
The vast majority of energy costs in a building are generated by the HVAC and lighting systems. Anyone looking to save on energy costs focus here first. For lighting, a great way to save energy is to install LED lighting with basic controls such as motion sensors. This approach provides savings by moving from fluorescent bulbs to more efficient LEDs and by ensuring the lights are off in rooms where people aren't gathered or have moved very little. We've all been in a meeting where somebody had to wave their hands to get the lights to turn back on – usually a sign of a boring meeting. However, there is another level of savings that can be realized.

By integrating networked LED lights with environmental sensors, advanced energy saving techniques like follow-me lighting (illuminating lights as someone walks by) or daylight harvesting (dimming lights based on the amount of natural daylight present) can be implemented. The collection of real time data by an integrated sensor network enables these intelligent policies, which also provides an additional level of accuracy and savings over basic motion detectors or schedule-based policies.
Dealing With High Real Estate Costs
Every square foot of space unoccupied or underutilized can cost a company money. Additionally, a company might think it needs to lease more space as its headcount increases, when the real case turns out to be that portions of its building are not being used. To further complicate matters, a growing number of people are working from home, or are frequent travelers who may only be in the office a small percentage of the time, making it difficult to allocate the appropriate amount of space for all employees.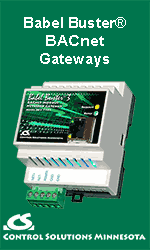 By tracking how frequently people are in the office through a card access system, or looking at trends in occupancy at desks and conference rooms, you can gain insight into how your space is being used to identify opportunities for consolidating or repurposing spaces. This insight might provide the basis for implementation of a hot desking or flexible schedule policy, which can accommodate more workers in less space. To go a step further, integrating sensor-driven occupancy data with a conference room scheduling system can be used to indicate the real time status of a room. That way, the reservation system not only shows the intended use of the room, but also the actual usage. If a meeting is scheduled, but nobody is in the room 10 minutes after it starts, it can be freed up for other use.

Smart Buildings Require a Smart Partner
In times of rapid innovation, as seen in the intelligent building space, it is important to find a knowledgeable partner who can help navigate the waters. In order to meet the goals of building owners, it is often the case that multiple systems must be integrated. Meeting these goals requires engaging a partner who will keep the end game in mind and not just look at selling systems.
Remember, intelligent buildings are not a collection of technologies or products; they are a way to solve problems or drive improvements in your enterprise. Identifying the problems or desired improvements, and looking for ways to leverage integrated systems and foundational data are the first steps towards realizing a true ROI from your building.
---
About the Author

Jason Reasor is a Solutions Manager at CommScope, focusing on Enterprise and Intelligent Building Solutions. His previous duties included responsibility over copper and strategic healthcare solutions. Prior to joining CommScope, Jason spent 12 years with Hewlett-Packard and Tango Networks in various product management, sales engineering, R&D management and R&D development positions. Jason holds a BS in Computer Engineering from Texas A&M University and an MBA from The University of Texas at Dallas.



---


[Click Banner To Learn More]
[Home Page] [The Automator] [About] [Subscribe ] [Contact Us]