---
Marketing in the World of Smart Buildings

The critical part in marketing these products is making the terminology clear enough for customers and purchasing agents to understand.


Manny Mandrusiak
Managing Creative Consultant,
4 Bravo Marketing

Contributing Editor

When I was reading last month's issue of AB I really enjoyed Jim Sinopoli's article "Defining a Smart Building: Part 1". I enjoyed the way that it spoke about connectivity and how cabling was the backbone of any building, and I am looking forward to the rest of the series.
As I read further he stated that the industry was having a difficult time defining just what a "smart building" was. That got me thinking about how I would define what a "smart building" was? Any marketer will tell you that proper positioning of a product or service is critical for market acceptance. Position a product wrong and the market rejects it. If one was to Google "What is a smart building?" you'd find that the top five answers are all a little different. I can certainly appreciate how difficult it is to define when the term "smart" is being tossed around and tagged on every new product on the market. Smart cars, smart phones, and now Samsung is releasing a smart watch.
My favorite definition for Smart Building is one that I found online at greenbang.com "So what exactly are "smart buildings"? The simple answer is that there's automation involved somehow that makes managing and operating buildings more efficient." (Source Eight definitions of 'smart buildings' found on www.greenbang.com)

Now if we look at the definition from Wikipedia on what a smartphone is we see this: "A smartphone, or smart phone, is a mobile phone built on a mobile operating system, with more advanced computing capability and connectivity than a feature phone." (Source from Wikipedia)
In a sector that is so rapidly changing it is hard to define the exact definition for what a smart building is compared to what a customer's perceptions of what other smart devices are. That makes it difficult for companies who are trying to market products and hardware that can be used in smart buildings because as consumers we naturally see items with the word smart attached to them being sleek new technology that is very futuristic in nature. Just like the newest smart phone on the market immediately paints that picture in the minds of consumers, the term smart building to a marketer like me means a new slick futuristic building that leverages new technologies to be more efficient and feature packed than traditional buildings. A building that you would see in movies with interactive computer interfaces and a mix of polymer and gun metal grey futuristic metals running them. Perhaps a computer named Hal from the movie 2001: A Space Odyssey controlling every system in the building.

I've spent enough time around extremely intelligent people in the industry to know that this is not the case at all. It sure can be, but not always. If I could reference the article "What is a Smart Building", by Tina Casey, she states that "The fact is, any number of "smart" elements can apply to older, existing buildings. In addition to cutting energy costs, upgrading an older building can also result in a more comfortable and healthy environment for employees and customers, it can contribute to the quality of life in its community, and it can provide businesses with a green marketing tool that boosts their public profile."
Now the critical term in that paragraph is "smart elements". These smart elements, as Casey states, are products, software, cables and systems that can apply to older buildings to make them more efficient smart buildings. Now this is a nice pitch for marketers to position products that will enable older buildings to become green and more energy efficient buildings. Extending the life of legacy systems, or making older buildings more energy efficient, are both excellent marketing strategies to move new products into the market of the smart buildings.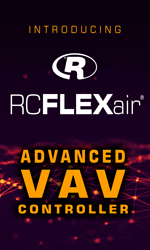 The critical part in marketing these products is making the terminology clear enough for customers and purchasing agents to understand. Everyone is human and because the term smart has been thrown around the marketplace so liberally, even the savviest will question purchasing new hardware and software to make legacy building automation systems more energy efficient, because they are waiting for new smart branded equipment or software.
This was a problem that I remember from my time with the OPC Foundation. Many vendors were concerned about OPC UA adoption because they were still developing OPC DA products. Members of the Foundation took the approach to develop both as there was market demand. New systems that were being developed could use the latest OPC UA technology while legacy systems could continue to leverage advances in older OPC DA products to make those systems more efficient until they were ready to move to OPC UA.

I see marketing the concept of smart buildings much the same way. There will be those early adopters of the smart building principles, and there will be those with older systems who will want to wait until the market definition of a smart building is better defined. The trick here is to adopt the smart building principles of making buildings green and more efficient and effectively communicate that to consumers.

Personally I am always excited to see new advances in technology that will improve quality of life and reduce energy consumption. I'm not sure if I am totally ready for a smart building with Hal running the systems, but I am absolutely ready for making older buildings more efficient to provide the planet with a brighter future.

---


[Click Banner To Learn More]
[Home Page] [The Automator] [About] [Subscribe ] [Contact Us]