---



EMAIL INTERVIEW – Ron Zimmer and Ken Sinclair
Ron Zimmer is President & CEO of Continental Automated Buildings Association (CABA)
---
Life Cycle Costing and Intelligent Buildings 2013

Increasingly, end users in the intelligent buildings industry, such as architects, building owners, tenants, and builders are seeking ways to improve the cost efficiency of buildings and building-related systems and components. Life-cycle costing is one measure used to evaluate cost effectiveness and takes into account all costs of acquiring, owning, and disposing of a building or building system. LCC is particularly useful when making comparisons to maximize net savings. However, research has indicated that the understanding of the benefits of LCC is low.

Sinclair: Can you describe CABA and its history?

Zimmer: The Continental Automated Buildings Association (CABA) (
www.caba.org
) is an international not-for-profit industry association dedicated to the advancement of intelligent home and intelligent building technologies.
The organization is supported by an international membership of nearly 400 companies involved in the design, manufacture, installation and retailing of products relating to home automation and building automation. Public organizations, including utilities and government are also members.
CABA's mandate includes providing its members with networking and market research opportunities. CABA also encourages the development of industry standards and protocols, and leads cross-industry initiatives.
The organization was originally founded in 1988 as the Canadian Automated Buildings Association, and this year, we are happy to be celebrating our 25th anniversary. The founding members included Bell Canada, Bell-Northern Research, Ontario Hydro, Hydro-Québec, Consumers Gas, Canadian Home Builders' Association, the Electrical and Electronic Manufacturers Association of Canada, Industry Canada, Minto Developments Inc. and the National Research Council of Canada.
In 2006, CABA integrated the Internet Home Alliance, an association of technology companies committed to research and development within the intelligent home sector. The working group became CABA's Connected Home Research Council. In 2010, CABA's collaborative research scope evolved and expanded into the CABA Research Program, which is directed by the CABA Board of Directors. The CABA Research Program's scope includes market research for both large building technologies and home systems.
Sinclair: What is the latest research the organization is undertaking?

Zimmer: CABA, through its Intelligent & Integrated Buildings Council, has launched a collaborative research study entitled "Life Cycle Costing and Intelligent Buildings".

Sinclair: What is the purpose of the new research project?

Zimmer: The purpose of conducting this collaborative landmark research is to better understand the issues associated with adopting a sound life cycle costing method as a prerequisite for investing in intelligent building solutions.

Life cycle costs analysis calculates the cost of a building system over its entire life span. The process allows commercial property owners and operators to analyze the long-term impact of construction processes and infrastructure costs on forecasted operational costs throughout the expected life of a building.

Highlights of the report will include an in-depth look at:

benefits of using LCC as an efficient costing method;
a scan of alternative costing methods used by industry participants; and rationales for use;
training efforts currently available;
identification of challenges posed by using LCC;

efforts required to increase greater adoption of LCC;
recommendations for moving forward and fostering improved collaboration among industry partners.

Sinclair: Does CABA have a history of conducting research about life cycle costing?

Zimmer: A previous CABA assessment conclusively found that office buildings of 50,000 to 100,000 square feet demonstrated the best return-on-investment for integrated systems, but that there was a lack of tools to evaluate the overall life cycle costs of implementation. As a consequence, CABA previously undertook the development of a life cycle analysis tool, along with a well-received industry white paper. CABA's new study will build upon this legacy.

Sinclair: Which CABA members are participating in this study?

Zimmer: Sponsors of the "Life Cycle Costing and Intelligent Buildings" research study include: Cadillac Fairview Corporation Limited, Electrical Power Research Institute (EPRI), Hydro One Networks, Hydro-Québec, Honeywell, Johnson Controls, Ingersoll Rand/Trane, Legrand/WattStopper, Microsoft Corporation, PCN Technology, Inc., Philips, National Institute of Building Sciences/buildingSMART alliance, Public Works and Government Services Canada, Siemens Industry, Inc. and The Siemon Company.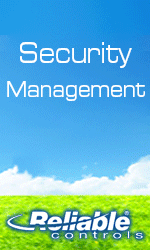 Sinclair: Who is conducting this study on CABA's behalf?

Zimmer: CABA has contracted Frost & Sullivan to undertake the research and expects the study to be completed by October 2013. The study is a major initiative of the CABA Research Program, which offers a range of opt-in technical and advisory research services designed to provide industry stakeholders with collaborative research and R&D opportunities. For more information, please see www.caba.org/research.

Sinclair: Can I get involved in this research project?

Zimmer: To learn more about this research project and CABA membership, please contact George Grimes, CABA's Business Development Manager at 613.686.1814 x226 or at
grimes@caba.org
.
You can get more specifics about the project online (
http://www.caba.org/research/projects/life-cycle-costing
), where you can access the project's webinar and download both a presentation and project description concerning the research.
CABA conducts a wide range of research activities that can benefit your company or organization.
Sinclair: Once the project is complete, can my organization obtain a copy?

Zimmer: Yes. Once the report is complete, it will be made available free of charge in order to educate industry stakeholders.

---
[Home Page] [The Automator] [About] [Subscribe ] [Contact Us]