---
Every month there is a blizzard of information contained in the emails and newsletters that cross my desk on their way to AutomatedBuildings.com. Some of this information is not in the form of any type of content we can publish but I feel I should share with you these snippets, blog bits, and url links that are about to fall off my desktop.
New book BACnet The Global Standard for Building Automation and Control Networks Author: Michael Newman
Project Haystack is an open source initiative to develop tagging conventions and taxonomies for building equipment and operational data. In our continued effort to expand the features and services of the S4 Open: BACnet-N2 Router and in response to the increasing interest in public and private cloud based services, we have defined an enhancement package to support the Haystack effort

Buildings used a projection screens? 260ft high images of Disney characters are digitally projected onto White Cliffs of Dover in Disney Infinity stunt
Video walls are the future of education. Students can connect from their tablets and laptops to a giant spectacle of interactive information being broadcasted on a screen. Teachers can engage the students to physically manipulate content on the display, turning it into an interactive exercise. Now, the distraction is the main event.
In September 2013, Toronto will open its arms to the world when the 2013 Meeting of the Minds annual leadership summit comes to the Evergreen Brick Works. This three-day event is significant for two reasons: first, it marks the first time Meeting of the Minds (MOTM) will be held outside of the United States.
Cornerstones is a unique publicationin that we speak not only to engineering and contractor communities, but also to the facility professionals, managers, owners and beyond.This publication is a member benefit, available only to BACnet International members. To join as an individual (it is free!)
a list of the 101 best electricity resources on the web which you can see here http://www.electricalengineeringschools.org/electricity-101. I did my best to cover sites in power distribution, smart grids, electricity news along with personal and professional blogs. My hope is that people can take away some great info from my research and really learn something new about the industry and find some great info
Annual home automation device shipments are expected to exceed 351 million, growing at a CAGR of 78%, according to ABI Research. ZigBee dominated IEEE 802.15.4 and had the biggest share of node shipments, with 4.5 million, winning over proprietary protocols by a small margin.
Sabisu has developed Shika, a lightweight historian, to process, manipulate and store data at higher speeds than can be achieved with SQL databases. The customers' challenge is to capture the data, read/write data and perform high speed calculations. These tasks require fast database interaction.
850 Million IEEE 802.15.4 chipsets to ship in 2016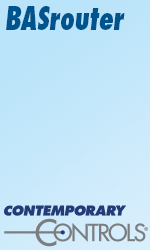 The IEEE 802.15.4 IC market, often referred to as wireless sensor networks (WSN), will expand to over 850 million units per annum by 2016, experiencing a compound annual growth rate of over 60% from 2010 to 2016.
New standards launched to protect smart buildings from increasing risk of cyber attack
From history we learn that choosing the correct wave of change determines the correct path, but when to let go of history and embrace and become the change……..smile. Fun stuff $900 mill ouch but Microsoft shed $30 billion in value after its stock tumbled 10 percent I think Blackberry is on the same wrong wave trying to put band aids on their history.
It is all about knowing when change is the new history....smile editor Ken
Bluetooth Smart Ready devices shipments are growing rapidly News | CIOL Bureau LONDON, ENGLAND: ABI Research estimates that the installed base of Bluetooth-enabled devices alone reached 3.5 billion in 2012 and is forecast to grow to almost 10 billion by 2018-this doesn't take into account many other technologies such as Wi-Fi, ZigBee, and cellular.
Applying analytics to the data produced by equipment systems has been proven to be a highly effective way to reduce operating costs and improve facility operations. Analytics works by identifying patterns that represent faults, deviations and opportunities for savings.
"HAXLR8R is a venture fund which focuses on entrepreneurs building hardware devices. It offers seed funding ($25,000), office space as well as mentorship along with the other opportunies for 2-4 person startups to take an idea to a product. You can also jump onto the 'Ignite Fund' and get an extra $25,000 in the form of a convertible note.
The Top 10 Software Vendors Connecting Smart Buildings to the Smart Grid A new report tries to simplify the dizzying vendor landscape in the "enterprise smart grid."
Batteries will never disappear, and for some applications they'll remain a necessity. But from a design, environmental, and reliability standpoint, energy harvesting is the technology with a future. With sensor networks growing to the Internet of Things, where billions of small devices get connected, this will become even truer
At Haystack Connect 2013, George Thomas, President, of Contemporary Controls presented Embedded Linux - a Standardized Platform for IP Applications which highlighted the next wave of hardware advances that are transforming price points, system architectures and redefining "the possible". If you missed the presentation, you can view it on our website.
---


[Click Banner To Learn More]
[Home Page] [The Automator] [About] [Subscribe ] [Contact Us]