---
Does worker productivity belong in the short list of building metrics?

Happiness goes hand-in-hand with motivation, which is directly correlated to productivity.



David Weidberg


Building Robotics



Office labor costs 112 times more than energy1, yet energy and maintenance remain at the top of the pecking order for building managers. Major studies have shown, that using better designed and managed facilities can improve productivity in a significant way. Investing in an employee's workplace environment can lead to an increase in worker productivity, and therefore make workplace measures cost-effective by improving the well-being and motivation of the occupants. High tech industries and several other industries have adopted these concepts and thrived as a result. These early adopters are noticing major improvements to their financial bottom-line. It won't be long before these environments become mainstream.

As shown in a recent study by Warwick University, happiness can lead to a 12% improvement in productivity2. Happiness goes hand-in-hand with motivation, which is directly correlated to productivity. A study of call centers by Heschong Mahone Group showed that occupants with views of nature were 6% to 12% more productive than occupants without view of nature3. By creating comfortable environments, building managers can directly impact worker happiness. Some examples of changes to workplace environments include personalized temperature controls, natural day lighting and general control of things like airflow, temperature, lighting, windows, etc.

So why have the vast majority of corporations not latched on to this huge potential? As suggested by Judith Heerwangen, in her paper Green Buildings, Organizational Success and Occupant Productivity4, "When it comes to facility decisions, costs are almost always the predominant consideration. This is due primarily to the ease of documenting cost reductions compared to the difficulty of documenting benefits and value." In essence, value is often not measurable right away, or is inherently tough to measure.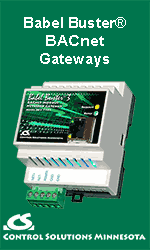 Given the large financial return associated with productive environments, it is only a matter of time before more pragmatic companies (mainstream) invest in advanced concepts such as Biophilic design, thermal control and other technologies that put people at the center of the ROI equation. As part of these new admissions into this diverse space and the new metrics that will evolve, facility managers and control experts are likely to be at the forefront. This is good news for our future as building experts. New initiatives recognizing productivity will help justify good projects and facility managers will become more closely integrated into the formula of a successful company.

______________________

[3] Heschong, lisa. Heschong Mahone Group. "Windows and Offices: A Study of Office Worker Performance and the Indoor Environment." California Energy commission: Pacific Gas and Electric company. Fair Oaks, California. 2003c.
[4] Heerwagen, Judith H. "Green Buildings, Organizational success, and Occupant productivity." Building Research and Information. Vol. 28 (5):353-367. london, UK. 2000.
---


[Click Banner To Learn More]
[Home Page] [The Automator] [About] [Subscribe ] [Contact Us]