News Briefs - Updated August 13, 2002
Tridium and Honeywell Renew Strategic Supplier Agreement
Richmond, VA, and Golden Valley, MN (August 7, 2002) – Honeywell Automation and Control Solutions announced today that its Service business unit signed an agreement with Tridium, Inc.TM, a leading provider of Internet-enabled, energy and automation software infrastructure and applications, to renew a multi-year marketing and distribution agreement. This agreement allows Honeywell to continue selling the Honeywell WEBs™ product, a thin client, browser-based building automation system that supports Honeywell's range of open LonMark® devices and enables integration of open protocols, such as LonWorks®, BACnet® and ModbusTM. The Honeywell WEBs™ product is sold through selected distribution channels and branches in North America.
For more information about ACS Service, access http://www.acs.honeywell.com.
---
HVAC Comfortech 2002
Learn from the experts...Exchange ideas with successful leading-edge comfort contractors, distributors, consultants and manufacturers at HVAC Comfortech 2002. Your HVAC Comfortech seminar registration includes all of the following special sessions and events, plus a choice of information-packed seminars presented by more than 50 industry authorities. http://www.contractingbusiness.com/comfortech/index.cfm
---
Company Launches Free Pump Sizing & Selection Internet Service
Lacey, WA - PUMP-FLO Solutions, a worldwide leader of Windows and Web-based pump selection software, today announced the launch of PUMP-FLO.com (www.pump-flo.com), the free pump sizing and selection internet portal.
---
The Watt Stopper Publishes The Lighting Control Best Practices Guide for Schools
Santa Clara, CA - The Watt Stopper, Inc. announced the company's publication of The Lighting Control Best Practices Guide for Schools. The 60-page guide provides application-specific design, specification and installation guidance for lighting controls in K-12 schools. The guide is also part of the company's conscious decision to embrace a "solutions mind-set," becoming a valued resource to the engineer, contractor and owner.
The Lighting Control Best Practices Guide for Schools was developed by Dorene Maniccia, Manager of Market Segment Development for The Watt Stopper. The guide is designed to help schools learn how they can: meet energy codes; reduce building operating costs; optimize sustainable designs; and enable a safe and secure learning environment, among others. To illustrate how lighting controls can be effectively implemented for school spaces - such as classrooms, gymnasiums and common areas - the guide includes lighting control plans, installation notes, wiring diagrams and equipment schedules.
---
ENFLEX Extends Novar connectivity solutions to include current product generation
PRESCOTT, AZ - EnFlex announces the extension of the EnFlex open system solutions to the current Novar Controls Corporation Lingo™ and Savvy™ control systems. This solution provides inter-connectivity, web enabling, control and remote management solutions for the latest generation of Novar systems. With the addition of this software system, EnFlex provides connectivity solutions to over 3000,000 existing legacy EMS and will extend these capabilities to over 80% of existing systems in the next few months. EnFlex Corp. has been providing connectivity solutions to EMS, generators, meters, and other building systems for over 8 years. For more information visit their Web site at www.enflex.net.
---












Mammoth water source heat pump now LON®-enabled by TAC
CHASKA, Minn. - Mammoth Inc. has awarded a contract to the original equipment manufacturer group of TAC Americas Inc. for LON-enablement of its water source heat pump product line.
Since 1935, Mammoth has led the custom HVAC industry by creating comfortable indoor climates for customers throughout the world. With five product lines ranging from prefabricated mechanical equipment rooms to heat pumps, Mammoth is known for innovation, quality, performance and value. By combining heating and cooling in a single unit, Mammoth's water source heat pumps provide an affordable, reliable, versatile and energy-efficient alternative to conventional HVAC systems.
As part of its commitment to quality, Mammoth has partnered with TAC, a leading manufacturer of LON-based building controls. TAC's OEM Group offers a variety of programmable controllers, application-specific controllers and custom development for temperature control applications geared to the mechanical equipment manufacturer. It also provides OEM-oriented software tools as well as web-enabling products and strategies by developing solutions for original equipment manufacturers of HVAC systems and other building automation applications.
For more information visit www.tac-americas.com
---
New Software Raises the Bar for Fluid Flow Analysis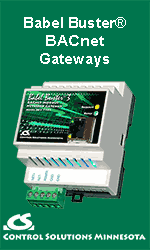 Lacey, WA – Engineered Software, Inc. announced the release of its latest innovation in fluid flow analysis software, PIPE-FLO Professional version 7.1. Version 7.1 includes several exciting new features, making the design, analysis and troubleshooting of piping systems easier and faster than ever.
The software includes new features which increase the program's ease of use, and facilitate collaboration between engineering firms and clients, managers and maintenance personnel, and all groups that may need to utilize it. Version 7.1 contains a viewer program, allowing design files to be examined even if the viewer does not own a copy of PIPE-FLO. Through FLO-Links, users can create hyperlinks to documents, allowing them to easily keep tabs on system specifications, selected equipment, and other relevant information.
---
AHR EXPO" 2003 On Record Setting Pace!
The 2003 AHR Expo is on track to become one of the largest gatherings in the show's history when it convenes at Chicago's McCormick Place next January 27-29. Show management reports that more than 360,000 square feet of exhibit space has been reserved for the Show by nearly 1,200 companies, making it significantly larger than the very successful 2002 event in Atlantic City. Space-wise, 2003 already ranks as the third-largest gathering in the show's 73-year history,.
The Show's international presence will also be strong, as 168 companies from 28 different countries are planning on exhibiting, and show management says they expect several thousand international attendees from more than 100 countries to visit the 2003 Expo.
Next January marks the beginning of a regular cycle established in 2001 that brings the AHR Expo to Chicago every three years.
Visit www.ahrexpo.com any time for up-to-date event information and additional details.
---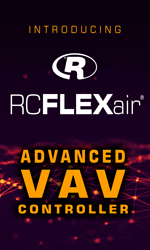 Perspective CMMS Launches "Audit by E-mail" for Maintenance Departments
Perspective CMMS, a maintenance management consultancy based in Scotland, has recently launched an innovative new "audit by email" service for maintenance departments. The audit is intended to assist companies who are wilting within the worldwide waffle of CMMS vendors. Clients receive a comprehensive audit form by email. Currently available in two versions, for facilities and manufacturing maintenance, the form includes detailed notes that assist in its completion. Unlimited email help is available throughout the process although the form has been designed such that this is seldom required. For further information visit www.pemms.co.uk
---
Bioscrypt and HID® Win "Best of Show" with V-Smart i CLASS
Bioscrypt Inc.'s new access control product offering, the V-Smart iCLASS reader, has been selected as "Best of Show" at the recent BiometriTech Expo and Conference held in New York City June 25 –26, 2002.
Bioscrypt and HID Corporation's joint integration provides a practical and affordable new solution for access control that combines the high security of biometrics with a new generation of contactless smart cards from HID called iCLASS. Bioscrypt's V-Smart iCLASS, a two-in-one reader solution, combines "Bioscrypt on Board™", the company's brand for its proven fingerprint matching technology, with support for iCLASS contactless smart cards from HID.
---


[Click Banner To Learn More]
[Home Page] [The Automator] [About] [Subscribe ] [Contact Us]