---
EIGR-C3 Gigabit Cellular Router Now Available

For more information, visit www.ccontrols.com

Downers Grove, Illinois (July 2020) - We are now shipping the EIGR-C3 VPN Router which allows for cellular, secure VPN connection to remote sites where a wired connection is not an option. The Contemporary Controls EIGR Series gigabit IP routers allow you to separate your IT and OT infrastructure, with VPN models allowing secure remote access to devices at a job site.

The popular EIGR line has been expanded with the introduction of the EIGR-C3, a 4G LTE cellular router that has been certified and approved for use on Verizon networks. It is a high-speed router that links cellular to 10/100/1000 Mbps Internet Protocol (IPv4) networks — passing appropriate traffic while blocking all other traffic. One network is the local-area-network (LAN); the cellular is the wide-area-network (WAN). It also has an Ethernet port that can act as the WAN if cellular access is not required. The built-in stateful firewall passes communication initiated on the LAN-side while blocking WAN-side initiated communication. With Port Address Translation (PAT), LAN-side clients can access the Internet. The EIGR-C3 incorporates a built-in CAT1 cellular modem, a real-time clock, and OpenVPN client functionality compatible with the Cloud-VPN service from Contemporary Controls. The EIGR-C3 operates over a 0 to 60°C temperature range and the EIGR-C3X operates over the −40 to +75°C range.

The router comes with a Verizon SIM pre-installed. Data plan options for 1GB, 3GB and 5GB monthly use are available. Depending on the application requirement, a plan that allows data overage (with overage charges) or a plan that prevents overages by shutting down data after reaching a monthly data limit can be selected. Static IP options are also available if required.

For more information, visit

www.ccontrols.com
---



Zinc-Air Regenerative Fuel Cell System

- Unlike lithium-ion technology, which requires new stacks in order to scale, Zinc8 has completely decoupled the linkage between energy and power. This means that scaling Zinc8's technology can be accomplished by simply increasing the size of the fuel tank and quantity of recharged zinc fuel.



Energy Storage Key to Carbon Neutral see this month's article



in order to support the economics of renewables, energy storage allows for the capture of energy produced at one time for use at a later time and is the key to ensuring a carbon neutral world



---



Hilscher has launched something big

—and in the world's smallest PC Card package. The new M.2 format PCI Express card adds
real-time communications to PC-based systems. And it has never been easier. In just a few minutes, users can connect PC-based devices, such IPCs, HMIs and robotics, to
Real-Time Ethernet and Fieldbus networks. The M.2 card can be simply installed in new and existing devices to connect with industrial automation networks on the fly.

Here's a link

to the complete press release.






---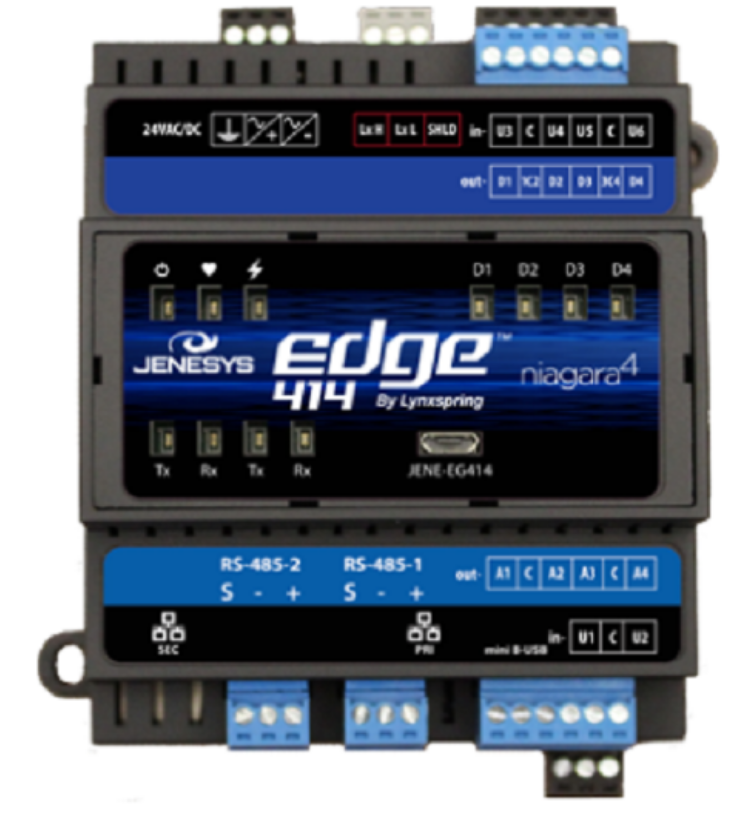 Lynxspring Announces New JENEsys® Edge™ 414 IP Programmable Niagara Controller


by Ken Smyers


Lynxspring's new JENEsys Edge 414 is ideal for small to mid-sized facilities, multi-site environments, plant, and equipment control and perfect for applications that require minimal integration with third party products (max 3) and minimal points of control (max 50)

We are pleased to announce the immediate availability of the JENEsys Edge 414, a new, fully programmable Niagara 4, controller with on board 14 IO.

Part of the company's Edge Enabled™ portfolio, this unit blends the adaptability and flexibility of a freely IP programmable device and a 50-point, 3 device perpetual maintenance Niagara 4 license.

The JENEsys Edge 414 enables you to utilize Niagara ProBuilder /Workbench software, Niagara programming tools and the FOX Protocol for easy setup, programming, commissioning, and control.


---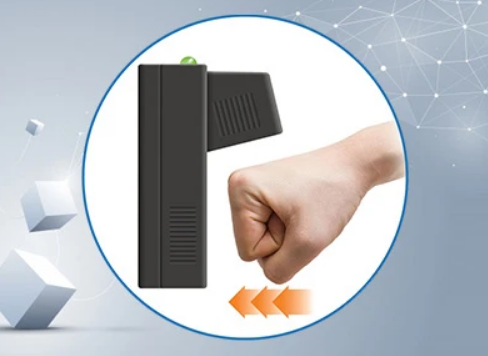 FeverWarn, technology from MachineSense




feverwarn (www.machinesense.com) has changed the COVID-19 landscape by providing a measurable first line of defense when entering a business, manufacturing/industrial or educational facility, among others. According to the CDC, they recommend some form of temperature monitoring device be implemented before entering a manufacturing facility,



See article for August Issue




---
Smart Count--A Smart Guidance for Social distance our smart count

, it comes with 7 inch industrial screen which can showing entry number and body temperature , built-in medic grade body temperature sensor , support multi language like English , Spanish ,Russia and etc.
it is a good way to help Keeping Social Distance .you can setting the maximum capacity number to limit the population flow ,when it exceed the number you setting ,it will remind and alert . click this videos to get more details .


---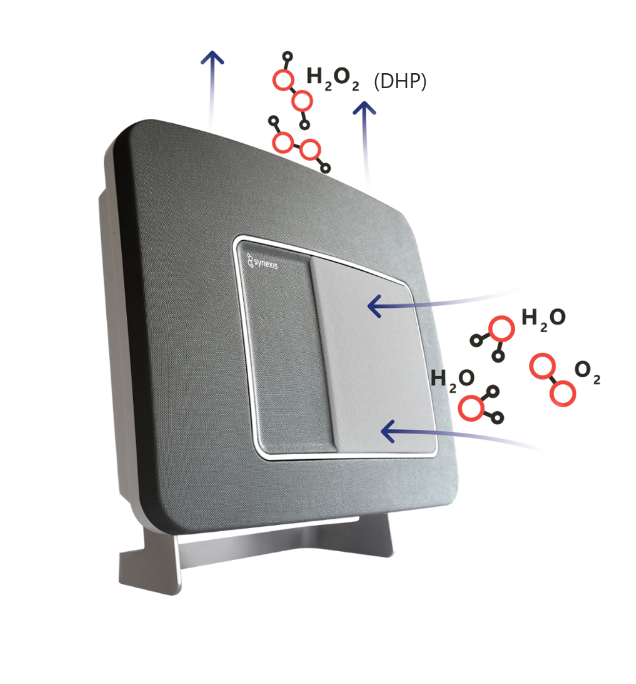 MICROBIAL REDUCTION SYSTEM

Pioneering Microbial Reduction In Occupied Spaces
Our approach to microbial reduction continues to demonstrate consistent and reliable results for actual client deployments across a variety of markets

Synexis is the Sole Developer of Dry Hydrogen Peroxide and Hydrogen Peroxide Gas Technology.
Our company was founded to raise the bar in environmental treatment. We achieve this through a data driven and innovative approach utilizing best in class products and services.

Our product and process, which are protected by 170+ issued and pending patents, covers the creation and deployment of Dry Hydrogen Peroxide (DHP) in hundreds of applications. Because of this, we are the only company with worldwide exclusivity for using gas phase hydrogen peroxide.


---
Sinopé Zigbee dimmer switch review

: Smart lighting from the Great White North
Don't let unfamiliarity with this Canadian manufacturer dissuade you from trying their competent smart-home wares






---
---


[Click Banner To Learn More]
[Home Page] [The Automator] [About] [Subscribe ] [Contact Us]