---
Energy Storage Key to Carbon Neutral



in order to support the economics of renewables, energy storage allows for the capture of energy produced at one time for use at a later time and is the key to ensuring a carbon neutral world.




Ron MacDonald
President, CEO
Zinc8 Energy Solutions

The development of new, clean energy sources is of vital importance for a sustainable society. As the world, collectively, is increasingly pushing aside non-renewable source such as natural gas, oil and coal, we look to clean energy sources such as hydropower, wind and solar generation. However, in order to support the economics of renewables, energy storage allows for the capture of energy produced at one time for use at a later time and is the key to ensuring a carbon neutral world.

The total energy storage market is expected to grow to $546 billion in annual revenue by 2035, according to a report released by Lux Research. In the United States, the market value is forecast to increase from $720 million today to $5.1 billion in 2024 according to market research firm Wood Mackenzie Power & Renewables, with the United States already seeing a 93% increase in the energy storage systems deployed in the third quarter of 2019.
Decreasing costs in accessible technologies have driven interest in energy storage forward like never before. For example, the price of lithium batteries has fallen by nearly 80% over the past five years, allowing for more integration of energy storage into solar power systems. Even more affordable than lithium, is zinc. Zinc-Air batteries empower the lowest cost of energy storage in the market for long-duration applications, resolving the intermittency and unpredictable nature of renewable energy sources, such as wind and solar at an economic price.
Lithium-ion cells lose their charge over time, whereas Zinc-air batteries maintain their full charging compacity for the up to 20-year lifecycle of the battery. Zinc-Air energy storage systems are capable of economically storing energy from 8hrs to 100+hrs. This is considerably longer than the 4-6-hour upper economic limit for lithium-ion. Thelithium-ion battery costs flatten out at 6hrs, while Zinc-air battery costs per kWh installed become even more cost effective the longer the duration.

The growth of the energy storage market is driven by the growing demand for high-capacity, safe, cost-effective, and eco-friendly energy storage solutions. The global metal-air battery market size is estimated to grow from USD 438 million in 2020 to USD 842 million by 2025; growing at a CAGR of 14.0% reports ResearchAndMarkets.com which segments the market into zinc-air, lithium-air, aluminum-air, and iron-air.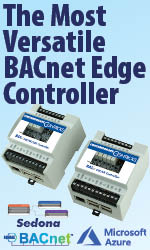 Dependency on a supply chain of hardware components, metals and chemicals, many of which come from outside of North America, is a challenge for the growing energy storage industry. Metals such as lithium, vanadium, rare earths and cobalt used today in many energy storage batteries, are impacted by price volatility, geopolitical concerns, security of supply, as well as coronavirus-related supply chain disruptions. Those same risks do not apply to zinc energy flow batteries.
Countries that are major producers of raw materials required for battery production have been subject to strict restrictions to control the spread of the virus. For example, Australian lithium production companies have set up strict guidelines for businesses in the industry in terms of long-distance travel restrictions. In contrast, zinc is abundant in North America and its price has been very stable over the past 20 years. All of the other major components of the Zinc-air battery are also available North America which provides a low-cost, robust and safe energy storage solution that has been unimpacted by the pandemic. Zinc-air batteries are a homegrown solution supporting the transition to a cleaner, greener post covid-19 world.

---
About the Author
Ron MacDonald is President and CEO of Zinc8 Energy Solutions (CSE: ZAIR), the leader in Zinc-Air battery technology. The Zinc-Air Flow Battery from Zinc8 Energy Solutions is an energy storage solution designed to serve a wide range of long duration applications for microgrids and utilities. He can be reached at: ron@zinc8energy.com and LinkedIn



---


[Click Banner To Learn More]
[Home Page] [The Automator] [About] [Subscribe ] [Contact Us]