BostonBase Delivers A Web Solution For Remote Management Of Existing EMS










Boston, MA ---January 25th, 2002 --- BostonBase Inc. has begun marketing a state-of-the-art Remote Monitoring and Analysis (RMAÔ) system designed specifically to interface with over 150,000 legacy EMS systems as well as new installations.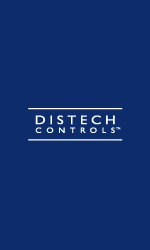 RMA provides facility managers, ESCO's, and maintenance organizations with a low cost solution that reduces energy, maintenance, and operations costs by remotely managing buildings.
RMA takes advantage of available communication infrastructures and the Internet. It maintains data integrity and alarm responsiveness even for sites with intermittent connections.
RMA incorporates the latest Gateway technology from EnFlex Corporation, a leader in supplying Internet connectivity to legacy EMS systems. It uses the powerful web enabled features of the EnFlex Gateway and adds a low cost, fully configurable, browser-based user interface that requires no software installation or maintenance. An online RMA application can be viewed at www.bostonbase.net
---


[Click Banner To Learn More]
[Stay Informed - Subscribe to our Update Mailing List]
[Home Page] [Contact Us] [The Automator - Current Issue]
[News] [Resources] [Products] [eDucate] [About]

Visit Home Toys to Learn about Home Automation
Web Design by Enviromation