New low-cost LonWorks communication module released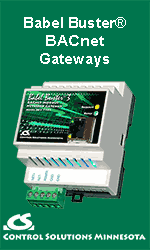 Halmstad, Sweden -- IntelliCom, a leading company in Scandinavia within consulting and custom product development for the Building/Industrial automation market, offers a new LonWorks communication product.
The embedded plug-on module is ideal for applications where a low-cost, simple and small LonWorks interface is needed and fast time to market is critical.
The new embedded OEM communication module acts as a communication interface between a LonWorks network and an automation product, such as energy meters, ventilation devices, motor drives etc.
Through a 3 pins serial interface, the module connects to the microprocessor of the field device (customer product).
The module fully supports the LonTalk protocol according to the ANSI/EIA 709.1 standard. The physical network connection complies with the FTT-10A physical media standard at 78 kbit/s. The communication module for LonWorks is designed according to the guidelines of the LonMark organization and is ready to support any LonMark profile.
For more information visit http://www.intellicom.se/news.shtml
---


[Click Banner To Learn More]
[Stay Informed - Subscribe to our Update Mailing List]
[Home Page] [Contact Us] [The Automator - Current Issue]
[News] [Resources] [Products] [eDucate] [About]

Visit Home Toys to Learn about Home Automation
Web Design by Enviromation