News Briefs - Updated February 8th
American Auto-Matrix Announces Organizational Restructuring
Export Pa, — American Auto-Matrix Executive Management has recently announced a restructuring and strengthening of its organization in Sales, Marketing, Business Development, and Product Support. These adjustments will improve resource utilization and focus resources to help aggressively position them in a competitive marketplace.
---
Z·World's New Low-Cost MiniCom: Operator Interface / SBC with Optional Ethernet
Davis, Calif., - Z-World's new OP6800 MiniCom is a low-cost, C-programmable operator interface and single-board computer that gives OEM designers Ethernet connectivity, plenty of industrialized I/O, and a graphic LCD/keypad. The MiniCom's compact 4.5" x 3.6" (112 x 91 mm) form factor makes it ideal for use in designs and areas with size constraints. Available in both Ethernet-enabled and non-Ethernet versions, the MiniCom provides comprehensive integrated control, display, and networking capabilities via Internet/Ethernet or serial communications.
---
Power Measurement Meters Specified for Singapore Utility Project
VICTORIA, BC, Jan. 30, 2002 - Power Measurement, a leading provider of enterprise energy management systems, has been selected by systems integrator Power Automation (a joint venture between Singapore Power and Siemens) to supply an order of ION(R) intelligent metering and control devices to the Power Grid electrical utility company in Singapore. Under the terms of the agreement, Power Measurement will supply the utility with eighty-five ION 7600(TM) meters for phase one of a nation-wide power-quality project.
---
Johnson Controls to Develop $16 Million Cogeneration Project at Twentynine Palms
Innovative Technology Projected to Save Federal Government $5.8 Million Annually
MILWAUKEE - (January 17, 2002) - The Marine Air Ground Task Force Training Command (MAGTFTC) at Twentynine Palms, Calif., has signed a $16.1 million contract with Johnson Controls, Inc. The contract includes installation and service for a seven-megawatt dual-fueled cogeneration system that will increase reliability and reduce the base's need to purchase electricity from the local utility by almost two-thirds, resulting in an annual cost savings of approximately $5.8 million. The savings represents the net effect of reduced electrical purchases, increased natural gas purchases, and maintenance, operation, repair and replacement costs for the cogeneration system. The twofold mission of the MAGTFTC is to operate the U.S. Marine Corps Air Ground Combat Center for live fire combined arms training that promotes readiness of operating forces, and provide facilities, services, and support, responsive to the needs of tenant commands, Marines, sailors and their families.
Visit www.johnsoncontrols.com for more information.
---
ABB's New Computer Training Program (CBT) for ACH 400 AC Drive Makes Installation Process, Operation and Training of Motor Drive Operators, Easy
NEW BERLIN, Wis., January, 2002 - A new Computer Based Training Program for ABB's ACH 400 drive joins the company's line-up of CBT services. Designed for individuals that are new to Variable Frequency Drives and Motors, or as a refresher course, ABB's comprehensive training programs provide individualized learning for motor and drive operators in as little as 3 - 5 hours. The self-paced programs can be used at users' sites and increase trainees' retention by up to 40 percent. CBT programs also ensure that both individuals and/or entire groups/organizations receive the same training.
---
RAVISENT and eMation Become Axeda Systems Inc.
Company Momentum Builds in Device Relationship Management Market Following Successful Closure of Acquisition
Mansfield Ma - RAVISENT Technologies Inc. (NASDAQ: RVST) and its subsidiary, eMation, Inc., announced that they have changed their names to become Axeda Systems Inc. The move comes on the heels of the completion of the acquisition of eMation by RAVISENT last month. Axeda is a leading provider of Device Relationship Management (DRM) software and services that allow companies such as Beckman Coulter, Air Liquide and Varian Medical Systems to optimize their businesses by using the Internet to tap the value of real-time device information.
---
EIB - Installation Bus System










Publicis Corporate Publishing Books announces the English edition of EIB - Installation Bus System
Sauter, Thilo; Dietrich, Dietmar; Kastner, Wolfgang (Editors)
The book was conceived as an easy-to-understand introduction to the technology and as a reinforcement of existing knowledge, but also as an in-depth reference. It provides detailed information on the basics of EIB, covering the fundamental principles of communication and automation technology, the EIB protocol structure including hardware and software implementation right through all necessary information on the planning, development and commissioning of EIB systems.
To order visit the website www.publicis-komm.de/fachbuecher/english.cfm?session=6355940x846733
---
Version 1.3 of the web/i
ADI is pleased to announce the release of Version 1.3 of the web/i, which provides web-based monitoring and control of energy management systems. Go to the following website to see the value, features and benefits of using the web/i with your existing energy management system. http://www.adi-it.com/news/ASHRAE.htm
---
ELPAS Local Positioning Systems Seminar - February 2002
Our coming Technical and Marketing seminar will be held in Athens, Greece.
Dates: February 26th-March 1st 2002
Seminar highlights:
EIRIS 4.1 with integrated CCTV (to be demonstrated)
New EIRIS' controller
New EIRIS LON based LCD touch screen
Presentations of our latest case studies in Acute hospitals/Assisted living/ Psychiatric hospitals/ Office buildings/Tunnels
Long range RF tags and RDRs (hundreds of meters range)
Interested parties please contact shirad@elpas.com
---
SimplexGrinnell Bringing Security Industry Leaders Together For Annual Security Advisory Council Summit
Security Concerns Related to Sept. 11 Terrorist Attacks Among the Discussion Topics
HOUSTON, Texas and WESTMINSTER, Massachusetts - SimplexGrinnell, a unit of Tyco Fire and Security Services and a leader in fire protection, life safety and integrated security, today announced that its second annual Security Advisory Council Summit will be held Feb. 6 and 7 in Orlando, Florida.
At the Summit, leading security industry professionals will meet with SimplexGrinnell's security experts and executives to discuss current trends and issues affecting security customers and the delivery of integrated security. A superb cross-section of industry leaders, consultants and security directors from Fortune 500 companies has been invited to this year's event, and the topics to be addressed include security concerns related to the Sept.11th terrorist attacks.
---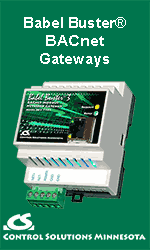 University of Santo Tomas Energizes New Substation with Power Measurement
VICTORIA, BC - The University of Santo Tomas (UST) in the Philippines has introduced its new state-of-the-art electrical substation with a formal, on-campus inauguration ceremony. The fully automated substation provides remote access to protection, power monitoring, and control functions through an ION® enterprise energy management system provided by Power Measurement of Victoria, Canada. According to Oliver Gagarin, head electrical engineer at UST, the ability to remotely monitor and operate the new substation is expected to greatly increase the reliability of the campus power supply by ensuring a fast response to potentially damaging or disruptive power conditions.
---
2002 West Coast Energy Management Congress, June 6-7, 2002, Anaheim Convention Center, Anaheim, California
Exhibit Hours: June 6, 10:00 a.m. - 4:00 p.m., June 7, 10:00 a.m. - 2:30 p.m.
As we deal with higher energy cost and system reliabilities, energy efficiency technologies, facilities management strategies and distributed power generation technologies are being actively promoted as means to reduce energy costs and enhance the overall economic picture through productivity gains.
AEE is pleased to team with Southern Califonria Gas Co., A Sempra Energy Company, the US Department of Energy, Office of Federal Energy Management Programs, The American Gas Cooling Association, as well as Energy User News to present the 20th annual West Coast Energy Management Congress.
---
First Smart Home Fair in Spain
INTERDOMO will be the first smart home fair to take place in the Fair Trade Pavilion of Jaén, Andalusia (Spain) from April 11th to 14th, 2002.
INTERDOMO´02 will include companies involved with home networking and home automation electric systems as manufacturers, distributors, installers and engineers. The fair will cover 26,000 square meters and several conference rooms.
For additional information please visit: http://interdomo.domotica.net
---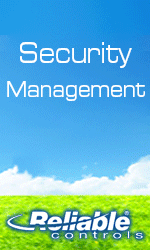 HAI Takes Top Honors at 2002 International Consumer Electronics Show - Including Popular Mechanics Editor's Choice Award
HAI, the leading manufacturer of integrated security and home automation systems since 1985, won several top awards at the International Consumer Electronics Show, held earlier this month in Las Vegas, Nevada.
HAI's new OmniPro II took home the CES Innovations Award in the Integrated Home Systems category and garnered the Popular Mechanics Editor's Choice Award. Out of nearly 2,000 exhibitors and 1.2 million square feet of exhibit space at CES, the Editors of Popular Mechanics combed the show floor to choose only 17 products that they deemed "the best of the best-real breakthroughs" according to the magazine.
The award-winning OmniPro II is a sixth generation controller. It includes UL-Listed security, HVAC and lighting control for energy management, and the ease of telephone and Internet access and control. It also features three built-in serial ports for connection to additional home devices like touchscreens, and infra-red controls for home theater, lighting controls and computers. Additionally, the OmniPro II has a built-in Ethernet port making control and monitoring features of the system available to any device on the home data network with a standard web browser.
The Editors of Electronic House magazine also announced HAI's Web-Link II software as one of the Top Products of 2001 during an awards presentation held at the show. HAI's Web-Link II, which debuted at CES in 2001, allows Internet access and control of a home automation system with wireless access, video surveillance, and the ability to receive emails based on programmed events, such as, the alarm has been activated or the kids have arrived home from school. HAI's Web-Link II had previously been awarded the Home Automation Achievement Award by the Security Industry Association, the ADEX Gold Award for Design Excellence, and was named as a Home Automation & Networking Association Mark of Excellence Finalist.
---


[Click Banner To Learn More]
[Stay Informed - Subscribe to our Update Mailing List]
[Home Page] [Contact Us] [The Automator - Current Issue]
[News] [Resources] [Products] [eDucate] [About]

Visit Home Toys to Learn about Home Automation
Web Design by Enviromation