ProSyst and National Semiconductor intensify cooperation Common development of a Residential Gateway for Service Providers










Development is based on the newest Specifications of OSGi Service Platform Release 2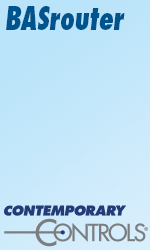 Cologne, 02/04/2002 – ProSyst Software AG, a leading provider of software enabling complete control, networking and functionality enhancement of devices, and National Semiconductor, a worldwide leader in semiconductor technology for information appliances, will intensify their cooperation.
The extended partnership and intensified information exchange will facilitate the common development of a Residential Gateway Platform that enables the distribution of innovative features for Service Providers and Operators. The platform will comprise of ProSyst's open and scalable software and mBedded Server with National Semiconductor's GeodeTM technology. The common platform is based on the specifications of OSGi Service Platform Release 2. These specifications are created to assure an open standard platform for the delivery of services over "wide area networks" through to local networks and connected household appliances, e.g. refrigerators, washing machines, lighting, safety systems, heating, air conditioning and entertainment systems.
Based on this network solution, household appliances, entertainment and safety systems can be interconnected, and controlled remotely from anywhere. Accordingly, manufacturers and Service Providers can now deliver new enhancements to their product offerings, remotely administrate their services and even execute software updates, remote control and remote diagnostics. The consumer benefits from reliable, newly-developed security concepts, pay-per-use options and comfortable and reliable usage of their devices.
---


[Click Banner To Learn More]
[Stay Informed - Subscribe to our Update Mailing List]
[Home Page] [Contact Us] [The Automator - Current Issue]
[News] [Resources] [Products] [eDucate] [About]

Visit Home Toys to Learn about Home Automation
Web Design by Enviromation