Industry Leaders Announce Creation of Council of Advanced Building Systems












CHICAGO, IL, January 28, 2003 Stemming from a need recognized by the BuilConn Advisory Board for a source of objective information, the board announced the creation of a new industry council driven by the systems integration community with an official launch scheduled for April 2003.
This new body, Council of Advanced Building Systems, will bring together all players involved in buildings systems with members from all disciplines including HVAC/R, Access Control, IT, Lighting, CCTV, Security and Integration technologies. The Council intends to facilitate the coordination and communication among the stakeholders of the industry including integrators, manufacturers, contractors, consultants, dealers, technology companies as well as end users.
"An organization that combines the whole spectrum of building systems has been a need for quite some time," Anto Budiardjo, Council spokesperson, said. "Many integration professionals see the industry in chaos while end users and consultants are frustrated trying to obtain results they know can be achieved. The Council will not only provide the information they need, but also clarity and vision."
The Council is a major new initiative of the BuilConn Advisory Board, a team comprised of 13 industry professionals whose expertise spans all aspects of the integration community. This group intends to maintain an internal and external focus by providing objective education to the controls community while promoting the benefits of advanced building systems.
"The Council will provide a forum for industry professionals to communicate the value of advanced building systems to the customer. In turn, this new venture will also promote the needs of contractors and dealers to technology providers and manufacturers," said Al E. Lucas, Chairman of the Board, Control Contractors, Inc. "The Council recognizes the significance of a unified body of systems integrators as well as the influence it will have on the industry."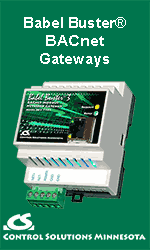 The Council plans to coordinate its activities with other organization and associations such as AEE, ASIS, ASHRAE, BMA, BOMA, CABA, LCA, LonMark, NFPA, SIA and others.
"The BMA is eager to explore how it can work with the Council. Increasing the value proposition of open systems can only benefit BACnet vendors and the industry at large," Jim Lee, President, BACnet Manufacturers Association, said.
"As the leading organization driving the integration market, The LonMark Interoperability Association is pleased to support organizations such as the Council that further the dialog for interoperability," stated Earl Gray, Chairman of the Board, The LonMark Interoperability Association.
---
Clasma, Inc.
Clasma, Inc. is a Dallas-based marketing and event company specializing in providing public relations and strategic services for the building systems industry. Clasma, Inc. is made up of marketing, technical and communication professionals who have between them decades of industry experience in product development and marketing.
---


[Click Banner To Learn More]
[Home Page] [The Automator] [About] [Subscribe ] [Contact Us]