NEWS BRIEFS - Updated February 10th
Teletrol Releases New Internet-Powered eBuilding BAS Software
Manchester, New Hampshire - Teletrol Systems Inc., an industry leader in building automation technology, has announced the release of its newest version of eBuilding,(tm) an internet-powered, BACnet compliant, IT-friendly building automation system. This release includes improvements in scheduling, alarm management, trending, and extended support for multiple sites. These changes are designed to enhance eBuilding's ability to provide an integrated infrastructure for controlling building environments and conserving energy.
---












Bioscrypt Delivers Security Solution to American Express
Toronto, ON – Bioscrypt Inc. (TSX: BYT), a leading provider of advanced fingerprint technology announced today that American Express has implemented the use of Bioscrypt fingerprint readers at its worldwide headquarters in New York City. The Bioscrypt™ technology is integrated into American Express' overall headquarters security system.
---
Vulcan Electric Company Acquires General Measurement Co., Inc.
PORTER, MAINE. -- Vulcan Electric Company announced that it has completed the acquisition of New Hampshire based sensor manufacturer, General Measurement Co., Inc.
General, based in Salem, New Hampshire is a designer, manufacturer, calibrator and repairer of precision temperature sensors with significant experience in semiconductor, ultra high-temperature applications, and specialized control solutions.
---
Facility Associations Partner for Educational Event
The Association for Facilities Engineering and International Facility Management Association will hold their World Workplace and Facilities America 2003 conferences together Oct. 19-21, 2003 in Dallas, Texas. For more
information, visit http://www.afe.org
---
LOYTEC - L-Proxy connects LonWorks(R) networks
For the first timer ever it is now possible to connect different subsystems in LonWorks networks without programming a gateway. Network variables are dynamically created on L-Proxy with a standard network management tool and connected inside L-Proxy with the supplied LNS Plug-In configuration utility. This allows binding between different domains and different LNS databases. A transparent cross-domain communication is now possible with the L-Proxy device. L-Proxy is seamlessly integrated into LNS based network management tools and the built-in real-time clock keeps your network up-to-date.
More information about the L-Proxy product can be obtained from http://www.loytec.com/i_prod_lpro.html
---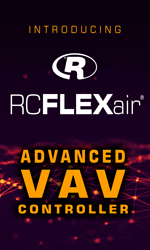 Intelli-Check Partners with Bioscrypt to Integrate Fingerprint Technology into their ID-CHECK Document Verification System
WOODBURY, NY and TORONTO -- Intelli-Check, Inc. (AMEX:IDN), the acknowledged leader in document and age verification systems, and Bioscrypt Inc. (TSX:BYT), a leading provider of advanced fingerprint technology, announced today that they have signed a Collaboration Agreement to integrate their respective technologies. The proposed solution will combine the enhanced security provided by Bioscrypt's leading fingerprint verification algorithm with Intelli-Check's patented ID-CHECK technology to prevent economic loss from check-cashing, credit card and various other frauds utilizing fake identification and to provide an enhanced security system for access control at airports, seaports, bus and rail terminals and other high profile infrastructure.
---
ESSEX Industries Announces AIA/CES Registered Building Security Course
New Haven, CT, - ESSEX Industries announced the availability of an American Institute of Architects Continuing Education System (AIA/CES) registered course on treating security as an aspect of building design. Offered throughout 2003, the course "Components of a Holistic Building Security Program" focuses on one of the topics of greatest interest to architects today.
Participants will be introduced to the different components of building security -- procedures, physical barriers, security options and systems design. The course emphasizes a "holistic" approach that integrates all of these different components into a comprehensive building security program. The program also stresses planning for security early in the design phase of new facility projects, an important new trend in architecture.
---
Texas Instruments Sensors and Controls Offers a Range of Solutions for HVAC / Refrigeration Smart System Remote Monitoring
CHICAGO, Ill. Texas Instruments Sensors & Controls, which has served the HVAC and refrigeration market for more than 40 years, offers a range of electronic control solutions, and pressure and temperature sensors that integrate with standard communications platforms to offer efficient plug-and-play design.
TI's control boards integrate multiple system functions that facilitate single point communication. This centralized communication offers a host of new system economy such as reduced energy consumption, improved maintenance, and remote monitoring. Remote monitoring technologies allow technicians to log into their laptop or hand-held PDA to monitor HVAC and refrigeration systems and diagnose a problem prior to making the service call. This technology makes technicians better prepared for each call and eliminates unnecessary calls or trips to the site.
---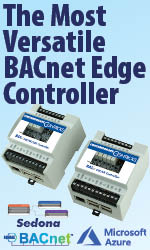 Low-Cost Single-Board Computer Designed for High-Volume OEM Applications
Davis, Calif. - The OEM2500 Coyote single-board computer provides OEM designers extremely low-cost embedded control for high volume applications. The OEM2500 offers multiple options for built-to-suit custom orders to lower OEM product costs.
Two standard models are available-one with Ethernet, one without. The Coyote can be customized to user-specified configurations when manufactured in volume orders (> 500). Various combinations of features are available for memory, 10Base-T or 10/100Base-T Ethernet, digital I/O, serial ports, LEDs and onboard backup battery. The BL2500 Coyote models are offered for quantities fewer than 500.
---
Pragmatic Launches New Keypad with Built-In High Performance Stereo Amplifier
(Santa Clara, CA, ) - Pragmatic Communications Systems, innovators in audio/video control and signal distribution to technologies, has improved the in-wall amplifier with keypad (IWA-KP) to complement its DMS(tm) (Distributed Music System). The ergonomically designed keypad fits in a single gang box with a built-in high performance amplifier. The keys provide direct access to up to four sources. A bank of 9 LEDs graphically displays various pre-amp levels. The keys are field replaceable by the installer to match any décor and come with a choice of 8 different colors. The built-in high sensitivity IR detector has a very wide coverage angle and features a talkback LED to confirm reception of IR commands. The compact amplifier delivers true high fidelity performance that actually rivals the sound quality of large stand-alone amplifiers.
---
Opto 22's SNAP-M2M Garners Editors' Choice Award
Wireless Connectivity to External Assets Earns Company Third Consecutive Control Engineering Award
Temecula, CA - Opto 22, a manufacturer and developer of hardware and software for industrial automation, remote monitoring, and enterprise data acquisition applications, announced that its SNAP M2M system, developed with partner Nokia, has been selected as a recipient of Control Engineering magazine's 15th annual Editors' Choice award honoring the most outstanding products for 2002.
---
AFE Announces 2003 Certification Opportunities for Facilities Personnel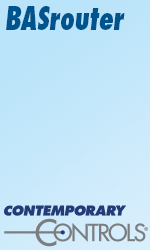 The Association for Facilities Engineering will offer its Certified Plant Engineer and Certified Plant Maintenance Manager programs at selected cities across the country this year. Both programs require certain levels of education and/or experience for eligibility and completion of an application. The CPE program provides a standard of competence for facilities engineers and managers. Its curriculum covers civil engineering, economics, management, environmental engineering, safety, maintenance, mechanical engineering, HVAC and electrical engineering. AFE will conduct classes and administer the exam for this credential: April 7-11 in Chicago, Illinois; May 5-9 in Raleigh, North Carolina; September 29 - October 3; Santa Clara, California; December 2-7 in Madison, Wisconsin.
---
CIBSE BACnet Event
CIBSE have organised a one day BACnet event, 11th February 2003, Balham, London: BACnet, the door to interoperability. For more details visit (www.cibse.org)
---
Ethernet Industrial Devices to Grow 84% Annually
Dedham, Massachusetts; Shipments of device-level industrial Ethernet products have been growing rapidly despite difficult conditions in automation markets. And, the future remains bright. The worldwide market for industrial Ethernet devices is expected to grow at a Compounded Annual Growth Rate (CAGR) of 84.1 percent over the next five years. The market was 286.8 thousand nodes in 2002 and is forecasted to be over 6.06 million nodes in 2007, according to a new ARC Advisory Group study.
---
The Intelligent Use of Energy - IUEtm
WebGen (www.webgensystems.com) has developed a proprietary software system- the Intelligent Use of Energy -IUEtm – that combines the power of artificial intelligence with the internet to enable customers to cut building net energy costs in real time by over 12% or $ 0.30 per foot. It is primarily used in office (including Universities, state office buildings, hospitals, etc.) and industrial settings
WebGen enables its clients to reduce energy costs through: Permanent Load Reduction; Peak Load Avoidance; Capacity Savings and Emergency Curtailment; IUEtm Electric consumption audits; Virtual Meter Aggregation. Energy cost reductions in excess of 12 % are common which give immediate benefits to customers and the environmentally friendly effect of reduced demand for electricity.
---
Recent Industrial Ethernet Offerings Bypass IP
The Internet Protocol (IP) is central to ARC's vision of the industrial Ethernet value proposition. It underlies both the global Internet and the push of IP-based Ethernet devices into manufacturing and automation. Recently, however, several manufacturers of industrial Ethernet devices have developed or announced Ethernet products that do not use IP as the sole network protocol or use IP at all!
In a recent ARC Insight, Senior Analyst Harry Forbes looks at what has led suppliers to take a step away from a hugely successful global standard? "the key drivers are the requirements of distributed controllers with very fast response times, especially in motion control systems. These systems employ the Ethernet network for transmission of real-time measurement, synchronization, and actuation signals. In these applications, even small propagation delays or network randomness can have a significant negative effect upon system performance."
---
Honeywell Building Control Solutions Launches New Authorized Control Integrator Designation for Contractors
Program Enlists Top-of-the-Line Contractors to Sell and Service Honeywell's Building Solutions
MINNEAPOLIS, Honeywell [NYSE: HON] Building Control Solutions has launched a new elite designation for contractors called Authorized Control Integrator (ACI). This is the highest contractor designation offered through the Honeywell Building Control Solutions' distribution channel and is based on level of expertise, training, building size and complexity.
There are a select number of Honeywell contractors with the ACI designation already, and Honeywell is looking to qualify others to round out its coverage in the U.S. The primary focus for these contractors is to sell and service Honeywell's EXCEL 5000® Open System, which features distributed control products that are open and easy-to-use with proven performance, and SymmetrE®, a powerful new workstation providing seamless integration of Honeywell and third-party HVAC systems.
---


[Click Banner To Learn More]
[Home Page] [The Automator] [About] [Subscribe ] [Contact Us]