2004 AHR Expo Largest West Coast Show
Westport, CT - A growing economy and the promise of hundreds of new products, helped the 2004 AHR Expo to set new records for a West Coast Show. With more than 22,000 registered visitors (not including exhibitor personnel), the 2004 event set a new attendance record while the number of exhibiting companies (1,652), and net square feet of exhibit space (324,590) also topped previous West Coast records established by the 1998 AHR EXPO in San Francisco. Counting exhibitor personnel, more than 38,000 HVAC professionals registered for the Anaheim Show. *












Held January 26 through 28 at the Anaheim Convention Center, the Show attracted exhibitors and attendees from every segment of the industry and from all around the world. Visitors came from more than 100 countries and international exhibitors (277) came from 34 countries. Those who regularly attend the AHR Expo were able to see products in Anaheim from 225 companies that had never before exhibited in the Show.
Clay Stevens, president of International Exposition Company, said that returning to Anaheim provided thousands of HVACR professionals in the Western United States with a convenient opportunity to get a first-hand look at a huge number of new products and technologies on display from around the world. "The majority of exhibitors we spoke to were pleased with their presence at the Show and were able to make contacts that would lead to a positive start for their new year."
A special attraction on the Show floor was the presentation of the second annual AHR Expo Innovation Awards to companies in eight different HVACR product categories. The competition is jointly sponsored by the American Society of Heating, Refrigerating and Air-Conditioning Engineers (ASHRAE); the Air-Conditioning and Refrigeration Institute (ARI); and International Exposition Company (IEC), producers and organizers of the AHR Expo. In addition to encouraging product innovation throughout the industry, the proceeds from the entry fee will go to an HVAC&R scholarship fund at a Southern California-area vocational school.
As an added value for Show attendees, in addition to ASHRAE's winter meeting and short course programs, AHR Expo, ASHRAE and eight Endorsing Associations offered free educational sessions. These sessions, many offered for the first time, were geared to engineers, contractors, managers, and other HVAC&R professionals. The presentations featured a range of topics dealing with the most important industry issues impacting the HVACR industry, providing them with an opportunity to find practical solutions to the challenges they face.
"We're excited that the Associations that sponsor and endorse the Show offered these popular educational sessions," said Stevens. "It was a great opportunity for AHR Expo attendees to gain some valuable knowledge while at the Show in Anaheim."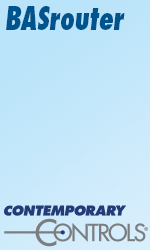 In 2005, the AHR Expo moves to Orlando, Florida at the Orange County Convention Center, February 7-9.
*These show numbers are based on preliminary findings. Final show statistics will be available in six to eight weeks.
---
About AHR Expo
As the largest and most comprehensive exposition in the HVAC&R industry, AHR Expo attracts thousands of attendees from all facets of the industry, including contractors, engineers, dealers, distributors, wholesalers, OEM's, architects and builders, industrial plant operators, facility owners and managers, agents and reps.
Since 1930, the AHR Expo has been the HVAC&R professional's single best resource for new products, new ideas and new services. It's a hands-on, interactive event that showcases a wide spectrum of equipment, systems, and components. This unique industry forum creates a dynamic marketing environment unequaled in size and scope by any other industry event.
The AHR Expo is produced and managed by International Exposition Company, 15 Franklin Street, Westport, CT 06880; e-mail info@ahrexpo.com Internet www.ahrexpo.com
---

[Click Banner To Learn More]
[Home Page] [The Automator] [About] [Subscribe ] [Contact Us]