Johnson Controls News
Johnson Controls Acquires Scientech Security Services
Acquisition Strengthens Company's Security Solutions










MILWAUKEE -Johnson Controls Inc., through its wholly owned subsidiary, Johnson Controls Government Systems LLC, has acquired SCIENTECH Security Services, a design-build security system integration services business, specializing in U.S. government projects. Specific terms of the agreement were not announced. SCIENTECH Security Services was owned by SCIENTECH Inc., a privately held company based in Idaho Falls, Idaho.
SCIENTECH Security Services plans, designs, project-manages, installs, integrates, operates and maintains a wide variety of life/safety systems, including access control, security command and control, alarm and video surveillance, intrusion detection and fire protection. It also conducts threat-vulnerability analysis and operational security assessments.
This acquisition positions Johnson Controls Government Services LLC to better integrate its security solutions offerings for a worldwide customer base, especially federal government opportunities. The two companies have been in discussions concerning the acquisition since May 2001.
---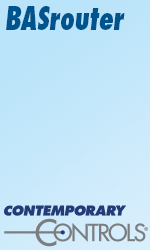 Johnson Controls Appoints John Hein as Director of Marketing Communications
MILWAUKEE - (December 12, 2001) - John Hein has been named director of marketing communications for the Controls Group of Johnson Controls, Inc. In this position, Hein is responsible for identifying, implementing and evaluating marketing communications activities for Johnson Controls and works with senior managers and group marketing staff to create integrated marketing communications programs. Hein most recently served as marketing communications manager for Johnson Controls. He is the current president of the Milwaukee Chapter of the Business Marketing Association. Hein holds a bachelor's degree in journalism with an advertising emphasis from the University of Wisconsin - Eau Claire.
---
Johnson Controls Inc. is a global market leader in automotive systems and facility management and control. In the automotive market, it is a major supplier of seating, interior systems and batteries. For nonresidential facilities, Johnson Controls provides building control systems and services, energy management and integrated facility management. Johnson Controls (NYSE: JCI), founded in 1885, has headquarters in Milwaukee, Wisconsin. Its sales for 2001 totaled $18.4 billion. For more information, visit the company's Web site at www.johnsoncontrols.com.
---


[Click Banner To Learn More]
[Stay Informed - Subscribe to our Update Mailing List]
[Home Page] [Contact Us] [The Automator - Current Issue]
[News] [Resources] [Products] [eDucate] [About]

Visit Home Toys to Learn about Home Automation
Web Design by Enviromation