News Briefs
Siemens - Technical and Business Publications
EIB - Installation Bus System
by Thilo Sauter; Dietmar Dietrich and Wolfgang Kastner (Editors)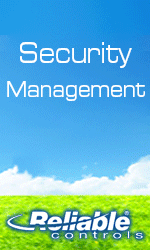 The book was conceived as an easy-to-understand introduction to the technology and as a reinforcement of existing knowledge, but also as an in-depth reference. It provides detailed information on the basics of EIB, covering the fundamental principles of communication and automation technology, the EIB protocol structure including hardware and software implementation right through all necessary information on the planning, development and commissioning of EIB systems. ISBN 3-89578-175-4
---
Invensys Provides In-Home Communication Infrastructure for OnStar at Home Control Management Pilot Technology will allow homeowners to manage home systems remotely
Las Vegas, Nevada - Invensys, a global leader in automation and controls, announced it will provide the in-home communication infrastructure for the pilot of OnStar at Home, the world's first system that will allow homeowners to access and control home systems from their vehicle, PC, wireless phone or PDA.
The OnStar at Home pilot will enable homeowners to remotely manage household activities such as locking and unlocking doors; operating the security system, thermostats, and lights; and viewing the home's interior via a Web cam. The pilot program, which will be tested in the coming months in approximately 100 Detroit area households, is an initiative of the Internet Home Alliance, of which Invensys and its four corporate OnStar at Home partners - General Motors, Panasonic, Hewlett-Packard and ADT Security Services, Inc. - are members.
---










Siemens Building Technologies continues to gain market share
Zurich. Operating in its new trading structure featuring six divisions, Siemens Building Technologies again achieved exceptional market growth in the past fiscal year (October 1, 2000, through September 30, 2001). This positive development was also due to the systematic growth strategy pursued in previous years. In the year under review alone Siemens Building Technologies boosted sales by 209 million Euro through the acquisition of eleven companies.
In the past fiscal year the company traded for the first time through six divisions instead of the previous four; Security Systems, Fire Safety, Fire & Security Products, Building Automation, HVAC Products and Facility Management.
On average over the year Siemens Building Technologies employed a workforce of 35 972 (vs. 33 233), equivalent to an increase of 8 percent.
---
OSGi Member Product Deployments Demonstrate Industry Adoption of Open Specifications
IBM, Motorola, Sun Microsystems, Echelon, Gatespace, ProSyst, and Telia Among Those To Rally Behind OSGi for the Future of Managed, Network Delivered Services
Las Vegas - (January 8, 2002) -Consumer Electronics Show (CES) 2002. Leading technology companies from the Open Services Gateway Initiative (http://www.osgi.org) launch their latest products and services ranging from automotive platforms to home automation applications, all based on the OSGi Service Platform Release 2. Visit OSGi at the Digital Car pavilion #4371, Pod A #2 to learn more about products based around OSGi's latest specifications.
The OSGi specifications create an open standard for an execution platform for a variety of services. These can enable, consolidate, and manage voice, data, Internet and multimedia communications to and from the home, office, car and other locations.
---
Cogency Semiconductor and Lugh Networks Team Up to Develop Powerline Home Networking Audio Solution
Toronto, Ontario, January 7, 2002 -- Cogency Semiconductor Inc., a leading provider of high-performance semiconductors for the fast-growing home networking market, today announced that it is partnering with Lugh Networks, Inc., who has designed and developed the first powerline-based network audio processing evaluation board.
Lugh's audio solution integrates Cogency's PiranhaT HomePlug 1.0 chipset with Texas Instruments' (TI) network audio processing evaluation board to enable an audio platform. This audio processing evaluation board is expected to be available to OEMs in Q2 2002 to produce networked consumer audio products. These products will provide consumers with the ability to listen to stored music or music streamed from the Internet on a powerline-enabled device. Creating a home audio distribution network will be as simple as plugging in the audio consumer device.
---
ISA India Region - IT & IT In Building Automation
Two-Day Seminar-Cum Table Top Display Friday and Saturday, 18th and 19th January 2002, Hotel Kohinoor Continental, Andheri (East), Mumbai
Who should attend: Design Engineers, Architects, Maintenance Engineers, Engineering Dept. heads, and Consultants from Construction and design industries.
For more information isambkg@vsnl.com Instrumentation . Systems . Automation - For the Benefit of Mankind
ISA India Region Secretariat, 9/10, Sapna CHS, Sector 4, Vashi, Navi mumbai-400703. Telephone: 022-782 4053, Telefax: 022-782 2446,
---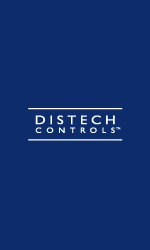 Panorama 7.3 Releases New Features, Better Performance, and the New Teletrol Custom OPC Server
Manchester, New Hampshire (January 4, 2002) – Teletrol Systems Inc., an industry leader in building automation technology, today announced the release of Panorama 7.3, an upgrade to Teletrol's graphical user interface software for monitoring and controlling buildings.
Panorama 7.3 adds a new On Call feature to page designated support staff, or to send them an email based on specific events or equipment alarms. This upgrade also includes a Maintenance feature that allows for modifications to be made to Panorama projects in both the Developer/Runtime and the Runtime versions of the software, as well as an updated version of the Teletrol custom OPC Server. Panorama 7.3 includes a comprehensive developer's environment to create intuitive user interfaces with high-resolution animation and graphics; time-stamped data sampling, archiving, trending and analysis; and equipment alarm monitoring, annunciation and management.
---
CorAccess Systems will Provide Enhanced Home Automation Products for Bob Vila's dotCom dreamHome
Denver, CO—January 07, 2002--CorAccess Systems (http://www.coraccess.com). A provider of home-based broadband connected devices and home entertainment platforms announced today that it will sponsor and provide enabling home automation products for Bob Vila's dotCOM dreamHOME, a web-driven home building project.
The dotCOM dreamHOME project, located in the Spanish Hills neighborhood of Las Vegas, is an experiment in Internet-driven construction. The project will demonstrate how the Internet may facilitate and simplify home building projects for both consumers and homebuilders. The entire homebuilding process can be viewed via real-time Internet broadcasts at www.dotcomdreamhome.com.
---
FieldCentrix Selected as Excellence Alliance's Preferred Provider of Field Service Automation Software
Irvine, Calif. - FieldCentrix®, the largest and most experienced wireless and Internet-based field service software provider, has been named the field service automation software vendor of choice for Excellence Alliance, Inc. (EAI). EAI is a national service organization of independent HVAC/R contractors with more than 250 members, who represent a workforce of more than 20,000.
FieldCentrix Enterprise software uses wireless communications, handheld computers, workflow software and the Internet to automate the costly, manual processes associated with field service operations. These processes include: communication between the field technician and the office, receipt of work assignments, completion of work orders and making information ready for invoice and payroll.
---
Special Invitation for CES Attendees/Exhibitors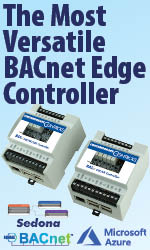 CONNECTIONS(tm) 2002 -- The International Home Networking and Gateways Showcase, hosted by CABA and Parks Associates, will be holding a special reception on Wednesday, January 9, 2002, 5:00 p.m.- 8:00 p.m. in the Las Vegas Hilton. Join us in our CONNECTIONS(tm) Suite to discuss your involvement in home networking or gateway products and/or technology and to RESERVE your space (first come - first serve) for CONNECTIONS(tm) 2002 in Dallas, May 14-16, 2002. You can also visit CABA and Parks Associates in the CONNECTIONS(tm) 2002 exhibit (booth # 24953, Exhibit Hall South 2 - near the CEDIA "House").
Last year over 700 attendees and 70 sponsors/supporting organizations attended CONNECTIONS(tm) 2001 in Seattle. The current CONNECTIONS(tm) 2002 sponsors include: Cogency Semiconductor Inc. ITRAN Communications Ltd. OSGi (Open Services Gateway Initiative) National Semiconductor SerCoNet Ltd. Wind River Systems, Inc.
Supporting Publications are:ARCHI-TECH Residential AutomatedBuildings.com Broadband House Casadomo Home Technology News HomeToys.com Security Systems News VTECHLINK
Info on last year's CONNECTIONS(tm) and a full listing of last year's exhibitors/sponsors can be found at: http://www.connectionsconference.com.
---
ELPAS is planning its Marketing and Technical Seminar
ELPAS is planning its Marketing and Technical seminar for the second week of February, 2002 (12-15/2/2002) in Europe.
The seminar will include two parts: 1. Two days of marketing and product sales training 2. Two days of hands on technical installation and configuration.
---
Engenuity Systems - Announces Open Control Networks LonWorks/EIA 709 Technology Publication
Control networks span a wide range of application areas. These networks are put into action in the `Digital Home', industrial applications, commercial buildings, transportation systems, gas stations, security systems, and they are found in most instances where smart sensors and smart actuators are used to exchange information. The authors of this volume provide an overview of various control network protocols and discuss LonTalk® protocol, Neuron® chip, programming model, network structures, network management, interoperability between nodes, application profiles, development and maintenance tools, performance analysis, and standardization activities.
Open Control Networks: LonWorks/EIA 709 Technology will be an important resource for advanced students of control systems and embedded systems, engineers designing distributed networks, systems designers and architects, and others developing smart buildings and intelligent transportation systems.
---
Sauter to Include eMation Technology in Advanced Building Automation Solutions
Mansfield, MA and Basel, Switzerland - eMation Inc., a pioneer of Device Relationship Management (DRM) enterprise software solutions, and Sauter Controls, a world leader in building management systems, today announced the use of eMation's DRM technology within Sauter's novaPro Open software. novaPro Open, the newest incarnation of Sauter's successful novaPro product line, is designed specifically for use in the world's most sophisticated building automation systems. It offers a unique solution based on open industry standards with Internet technology at its core.
---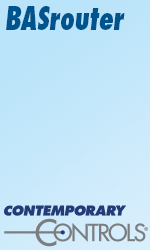 Intamac Home Manager makes your home intelligent.
Through the Intamac Home Manager UK residents can now enjoy the full benefits of a 'smart' home for the price of a monitored alarm.
A Northampton (UK) based company, Intamac Systems, have developed a way of remotely monitoring and controlling security systems using the Internet. The service is simple, with no need for you to have Internet access or a computer within the home, just a standard telephone line.
Your property's security alarm panel is connected to a telephone line and programmed to ring the Home Manager service. If the alarm is activated, the Home Manager will instantly relay a message to you using the phone, e-mail and text message. Not only will the Home Manager tell the customer that an alarm has been activated, it will highlight exactly which sensors have been triggered. If you can't respond, the Home Manager will automatically work through your nominated contacts. All events are constantly monitored and if no one responds, Intamac staff will intervene.
---
OPC Technologies from NAUTSILUS
The concept Nautsilus OPC Technologies include means for the OPC access out of the real-time QNX applications. The communication problems between a MS-Windows application and a QNX application could be solved by the following set of software modules from NAUTSILUS:
OPC Server. This runtime module under Windows NT implements OPC DA 1.0 interface. It interacts with QNX applications through a communication DLL.
Communication DLL. This Dynamic Link Library provide API services for OPC server interaction with the user's QNX application through TCP/IP (delivered with the source codes)
QNX Application. It implements API for the communication with the user's QNX applications and interacts with the communication DLL through the TCP/IP (delivered with the source codes)
This software set allows fast development of OPC server for an application under QNX.
---
LonWorks Configuration Tool for Linux and QNX
Lon_tool is a LonWorks configuration tool for Linux and QNX developed by NAUTSILUS, Ltd.
Lon_tool is an application for Linux & QNX. It must start after LonWorks driver module was loaded. Lon_tool enables to view LON configuration and to change network configuration (address table, network variable table, domain table, etc). Lon_tool may be started through telnet on remote computer.
Lon_tool could be started with or without the name of a configuration file. In the last case such configuration file will be formed automatically. The configuration file contains information about host node configuration. There are two types of configuration files:
---
Energy Efficiency Makes Sweet Cents To Barry Callebaut USA Inc
St. Albans, VT – Barry Callebaut USA Inc, a division of Barry Callebaut AG the worlds leading manufacturer of high-quality cocoa and chocolate products, has focused their efforts on energy efficiency as a means to reduce operating costs. With the assistance of Control Technologies, Inc., an Energy Savings Performance Contract has been investigated that details energy efficiency, operations and maintenance savings, and avoided cost opportunities for the St. Albans plant. The preliminary analysis performed by Control Technologies, Inc. demonstrates energy efficiency opportunities that exist within the process heating and cooling systems, operations and maintenance savings within the existing HVAC system, and an on-site cogeneration project which will provide additional avoided cost savings. The project expects to generate over $500,000 in energy and avoided cost savings.
---
HAI's New OmniPro II Integrated Security and Automation Controller Wins the Consumer Electronic Show's 2002 Innovations Award for Integrated Home Systems
HAI, the leading manufacturer of integrated security and home automation systems since 1985, has won the Consumer Electronic Show's 2002 Innovations Award for its new OmniPro II in the Integrated Home Systems category.
Making its debut at CES, the OmniPro II is HAI's sixth generation controller. It includes UL-Listed security, HVAC and lighting control for energy management, and the ease of telephone and Internet access and control.
---
American Auto-Matrix Announces New C.E.O.
Export, PA, - Paul Jordan joins American Auto-Matrix as C.E.O. Mr. Jordan comes from Jordan Manufacturing Solutions in Caledonia, Michigan, which he founded in 1998. Mr. Jordan brings with him 22 years of extensive hands-on management experience in a manufacturing environment.
---
RealComm The Commercial Real Estate Business Solutions and Technology Conference
Los Vegas June 17-19, 2002 Proposals for the educational program for Realcomm 2002 are now being accepted. We are seeking Commercial Real Estate professionals and technology leaders to speak on topics that focus on technology and business solutions. If you are an experienced speaker with a topic that is both leading-edge and has relevance for Commercial Real Estate practitioners, we would like to receive your proposal. Proposals must be received by January 15, 2002.
---

[Click Banner To Learn More]
[Stay Informed - Subscribe to our Update Mailing List]
[Home Page] [Contact Us] [The Automator - Current Issue]
[News] [Resources] [Products] [eDucate] [About]

Visit Home Toys to Learn about Home Automation
Web Design by Enviromation