TAC to acquire Control Solutions
The world's fastest growing supplier of Open Systems for Building IT™ continues global expansion
DALLAS — TAC Americas Inc. has signed an agreement to acquire Control Solutions Ltd. LLC of Lebanon, Ohio.
TAC Americas is a business unit of Sweden-based TAC Holding AB, a world leader in Building IT, which is information technology for building management. Control Solutions specializes in systems integration and energy services for buildings of all sizes.










For more than 15 years, Control Solutions was a key customer of Dallas-based CSI Control Systems International Inc., and continued its partnership after CSI merged with TAC last year.
Dean Meyer, president of TAC Americas, said: "This important acquisition will strengthen TAC's capabilities and complement our geographical presence in the Americas. It will also widen our existing sales network and improve our market penetration."
"The combined forces of TAC and Control Solutions will create a broader platform for growth," said Rich Housh, president and CEO of Control Solutions. "Control Solutions' customer base will benefit from products based on TAC's renowned LON®-based solutions, as well as valuable expertise for a diverse range of applications." Housh will join the TAC Americas board of directors.
With this acquisition, TAC will employ more than 2,200 people worldwide and anticipates generating sales of nearly US$400 million next year.
Arne Frank, CEO of TAC, said the merger would propel further expansion and increase the company's product and service offerings. "Adding Control Solutions to our company will heighten our capability for providing energy solutions across the American continent, which will be of great benefit to our customers," he said.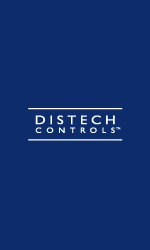 Under the agreement signed last week, closing is subject to additional due diligence, required consents and other customary closing conditions. The companies expect to close the transaction within 30 days.
About TAC As a supplier of open building control systems, TAC holds a leading global position in the market for Building IT with solutions that link all technical functions in a building including environmental control, lighting, security and operating equipment. British Airways, Ericsson, the Kremlin, Rockefeller Center, the FAA and Ngee Ann City in Singapore are among the customers TAC serves on all seven continents.
Owned by the Swedish venture capital company EQT, TAC has subsidiary companies and partners in more than 70 countries throughout the world. Corporate headquarters and European business activities operate from Malmö, Sweden. Regional headquarters for the Americas is in Dallas and for the Asia-Pacific market, in Perth, Australia. Additional information is available at www.tac-americas.com and eqt.se.
About Control Solutions Control Solutions of Lebanon, Ohio, is a global provider of a wide variety of facility-related services including systems integration, HVAC, energy solutions and precision-controlled environments. The company specializes in the design, construction and maintenance of mission-critical 24x7 facilities, laboratories and clean rooms for world-class financial services, pharmaceutical and manufacturing-based clients. Customers of Control Solutions include Ford Motor Co., General Electric Co., the National Institute of Standards and Technology, Ohio State University, and Marriott Hotels. Additional information is available at control-solutions.com.
---
[Stay Informed - Subscribe to our Update Mailing List]
[Home Page] [Contact Us] [The Automator - Current Issue]
[News] [Resources] [Products] [eDucate] [About]

Visit Home Toys to Learn about Home Automation
Web Design by Enviromation