Worldwide Building Controls Market Study Released
Leonia, NJ BCS Partners announce the publication of their new worldwide study The Building Control Systems Market (2001-2006). This new report (BCS/2002) becomes the fourth worldwide study of this market from BCS Partners, building automation & control market specialists, since 1993:
BCS/99 June 1999 BCS/96 August 1996 BCS/93 December 1993












BCS/2002 builds on this tradition while expanding coverage of recent intelligent controls initiatives including open network systems, as well as the growing importance of independent systems integrators. Ideally, the control systems integrator can enable building owner/operators to obtain the improved functionality and cost reduction long promised by the "intelligent building" concept.
The BCS market report series is the Building Controls Industry's most respected and widely used marketing information resource. This research is credible because of the backgrounds of BCS Partners' Principals (Caffrey & McMahon) and their continuous coverage of this marketplace through frequent proprietary, single-client investigations as well as administering a consortium of leading controls manufacturers sharing North American product shipments semi-annually since 1994.
The decade of the Independent Controls Contractor (1991-2000) is giving way to the decade of the Independent Systems Integrator (2001-2010) with broad acceptance of interoperable open data transmission protocols as a key enabling technology. The real driver for the building automation business in the current decade will be the Systems Integrator (SI) who will provide the answer to the building owner's perceived need to make his mechanical and electrical systems harmonize. Control manufacturers, consulting engineers, HVAC contractors, electrical contractors, fire-security system manufacturers, HVAC equipment manufacturers, lighting equipment manufacturers, elevator manufacturers and other related parties all have a serious stake in the evolving "intelligent building". The building SI, unburdened by investments in product development or marketing, can limit overhead to the actual task of integration. The building SI can also focus on a particular building type and/or geographic area sharply increasing both marketing and implementation efficiencies. Other players must try to leverage their assets (products, know-how, skills) to match these advantages. Historically, success in this marketplace has required persistence and commitment.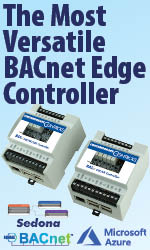 In 2001, the North American building controls market, including control systems, instruments & actuators, related sub-systems, installation services and maintenance services, approached $3.5 Billion. North America accounted for just under 35% of the worldwide market of over $10 Billion.
BCS Partners was organized in 1993. In addition to the 4 worldwide building controls market reports described previously, BCS Partners have completed many proprietary market investigations including an analysis of the building controls markets in the 100 largest U.S. metropolitan areas. Since 1994, BCS Partners has administered a Consortium of leading controls manufacturers that share product shipments data to North American destinations semi-annually. Ron Caffrey had a 40+ year career with Johnson Controls including a 20-years stretch as V.P. Marketing. Terry McMahon has been an independent consultant since 1968 and authored Frost & Sullivan's U.S. building control systems reports from 1976-1991.
The price of BCS/2002 is $2990.00 including delivery by express courier. For further information contact BCS Partners (Fax: 201-585-1968, Post: 135 Fort Lee Road, Leonia, NJ 07605) or either Principal: Terry McMahon (T: 201-585-2050, mcmahontec135@aol.com) , Ron Caffrey (T; 727-528-9684, rcaffrey@tampabay.rr.com).
---


[Click Banner To Learn More]
[Home Page] [The Automator] [About] [Subscribe ] [Contact Us]