---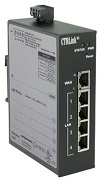 Contemporary Controls New Products Announcement: New EIGR Series of Gigabit IP Routers Introduced

The Contemporary Controls' EIGR series of Gigabit IP Routers are being introduced with features beyond our popular EIPR series of 10/100 Mbps IP routers while retaining the EIPR's ease-of-use. Besides gigabit speed on both LAN and WAN ports, the new line of EIGR Gigabit IP routers allows for faster routing throughput, VPN server in addition to VPN client, and outdoor temperature operation. In addition to the basic EIGR-E model is the EIGR-V offering the choice of OpenVPN client or server.

For more information visit https://www.ccontrols.com/ctrlink/eigr.php

---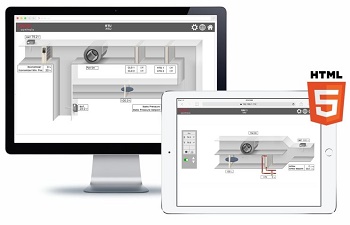 Zoning System by DEOS Controls
Introducing DEOS Controls' all-new zoning system, the industry's most advanced and innovative out-of-the box, plug & play solution for rooftop unit applications. Based on DEOS' complimentary and license-free HTML5 graphical user interface, simplify and ease your on-site HVAC application service and commissioning. DEOS Controls' all-new zoning system is an affordable and easy-to-configure building management solution for VAV zones with rooftop units in light commercial applications (2 to 20 tons). It combines HVAC technology with ease of use at a fraction of the cost. The OPEN 810 as the integral part of the zoning system provides an extensive but easy-to-use front-end. The entire system is getting setup through a web browser.
Simply select the number of rooftops and zones from the initial setup screen and the graphics and navigation will be generated automatically. Troubleshooting has never been easier thanks to the integrated BACnet MS/TP diagnostic tool.

Learn more: https://www.deos-controls.com/solutions/zoning-system/
Video: https://youtu.be/MhRnexSmpJQ
---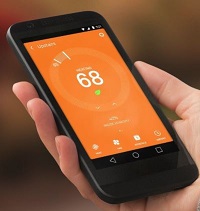 Saving Energy Starts With Smart Thermostat
Let Smart Temperature Control Thermostat helps you save your home or business energy bill as well as keeping your home climate comfortable. Heating and cooling is the largest energy expenses for most households, accounting for 48% of the energy use in a typical US home. When set properly for current weather conditions, smart thermostats are estimated to save homeowners an average of 5% to 15% (and sometimes more) off those energy costs. It is compatible with most heating and cooling systems and works with most contemporary central HVAC systems, whether standard or heat pump. You can also change the temperature from anywhere using your iPhone, any smartphones, tablet or laptop. With just a few manual adjustments, the Smart Thermostat can learn your habits and start to save you money by automatically adjusting the temperature.

For more information visit iPhone Guide 4U https://iphoneguide4u.blogspot.com/2018/06/saving-energy-starts-with-smart.html

---
MQTT in EasyIO controllers
The EasyIO FW-series of controllers and the FS-32 controller will be able to communicate using the MQTT protocol.

Our controllers (the FS-32 and the FW-series) will be equipped with the MQTT V3.1 protocol. But, what is it?
MQTT stands for MQ Telemetry Transport. It is a publish/subscribe, extremely simple and lightweight messaging protocol, designed for constrained devices and low-bandwidth, high-latency or unreliable networks. The design principles are to minimise network bandwidth and device resource requirements whilst also attempting to ensure reliability and some degree of assurance of delivery. These principles also turn out to make the protocol ideal of the emerging "machine-to-machine" (M2M) or "Internet of Things" world of connected devices, and for mobile applications where bandwidth and battery power are at a premium.
For more information visit www.easyio.com

---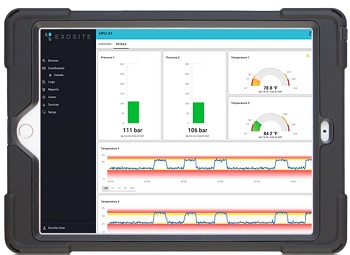 Introducing ExoSense Condition Monitoring Solution

ExoSenseTM is a ready-to-deploy condition monitoring application that provides operational insight into industrial assets, systems, and equipment. A simple configuration environment lets you customize branding, themes, user hierarchies, roles, and more without writing a line of code. Deploy the application in under an hour, connect ready-made devices in a day, and have a solution in customers' hands within a week. No huge up-front costs, lengthy development times, or in-house DevOps team required, so IoT is more feasible and cost-efficient. ExoSense is built on Murano, an IoT platform that offers the security, scalability, and business-system integrations required for enterprise IoT solutions. Customize and deploy your industrial IoT solution quickly—without a software developer and without breaking the bank. Schedule a demo to see it in action.

---
EnOcean and Wirepas join forces to deliver self-powered wireless Bluetooth® switches with Mesh connectivity

The combination of EnOcean´s Easyfit Bluetooth® switches and Wirepas Mesh network enables the development of new innovative applications for modern lighting solutions worldwide. The integration of Easyfit switches into Wirepas Mesh allows an optimal, maintenance-free control of lighting systems. Wirepas Mesh is a wireless, low-power IoT network protocol that can be used to connect, locate and identify lights, sensors, beacons, assets, machines and meters in cities, buildings, industry, logistics and energy – with unprecedented scale, density, flexibility and reliability. It can be used on any radio hardware and on any frequency band. Self-powered wireless wall switches for lighting control systems from EnOcean enable the development of maintenance-free, ready-to-use LED lighting applications. Easyfit switches with Near Field Communication (NFC) make it possible to come up with simple or complex lighting scenes and effects and enable easy, flexible installation of lighting applications. Easyfit switches are already deployed in hundreds of lighting applications worldwide, helping to make LED lighting solutions more energy-efficient, more flexible and lower in cost.

For more information, please visit www.easyfit-controls.com

---
Chipkin Announces a Major Update to the CAS BACnet Stack
The new CAS BACnet Stack, latest version 3, is now available from Chipkin Automation Systems Inc. Chipkin has developed and released this update in order to keep up with the demand for new features and BACnet Protocol Revision 19. Chipkin's BACnet Stack (CAS BACnet Stack) is a software library that allows you to add a native BACnet interface to your embedded devices or applications. The BACnet stack supports both BACnet server (Field device, power meter, gas detector, etc.) and BACnet client (HMI, Utilities, data loggers, etc.) services giving you the flexibility you need to succeed.

Visit Chipkin's website for more information regarding CAS BACnet Stack:
http://store.chipkin.com/services/stacks/bacnet-stack

---
Wirelessly monitor temperature, humidity and CO2

Paragon Robotics wireless data loggers and monitoring systems with remote wireless sensors provide cost effective solutions with fast non intrusive installation and setup. Customizable software dashboards and available apps provide a powerful user interface for our hardware systems. Our wireless systems and sensors are used in applications ranging from energy efficiency auditing, HVAC monitoring, life sciences and vaccine storage, indoor air quality studies, building automation, greenhouse environmental monitoring and industrial process analytics.
For more information visit http://paragonrobotics.com/

---
---

[Click Banner To Learn More]
[Home Page] [The Automator] [About] [Subscribe ] [Contact Us]