PLC Market Is Turbulent and Poised to Regain Lost Ground












Dedham, Massachusetts; October 1, 2002: PLC suppliers are worried. Rapid changes in computing and communication technologies, a strong user acceptance of open systems, the global economic slowdown, impact of events in 2001, and a small but growing threat from Industrial PCs are combining to create turbulent market conditions and the threat of an uncertain future.
Turning the Tide According to ARC's "PLC Worldwide Outlook, Market Analysis & Forecast Through 2006", the PLC market will revive despite the global economic slowdown.
Users need automation to improve productivity, reduce costs, and increase flexibility to meet varying demands. Seeds of revival are also present in the high pace of technological change as fears of obsolescence drive upgrade plans. In addition, the potential of reduced total cost of ownership with open connectivity and programming platforms stimulates demand for higher levels of automation.
The industrial PC is not yet a threat. Suppliers also need to view it as an ally, providing the hardware and software components to upgrade "traditional" PLCs out of the "outdated" label. Intelligent sensors and actuators are also not yet a threat, though increasing processing power at that level does make it possible to create complex automation systems with less PLCs that were required earlier.
Clients, on the other hand, need assurance that components have a proven history of having worked together, and that service support is available in case they do not. They are more comfortable in dealing with a single point of responsibility as it eases implementation, reduces downtime, and simplifies stocking, ordering and paying for spares.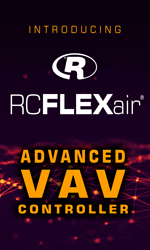 The Product Mix Will Undergo Rapid Change Decreasing costs of higher processing power, communications capabilities, and the acceptance of open systems, go hand in hand with increasingly networked distributed automation systems.
As Nano PLCs (with up to 32 I/O) gain networking capability and Micro PLCs (up to 129 I/O) gain more sophisticated functionality, the tendency to replace larger PLCs by networked configurations of smaller PLCs will gain ground due to a number of advantages including reliability, simplified wiring, and scalability.
PLC suppliers also need to take note of advances in software, particularly the component-based, object-oriented concepts that allow clients to easily configure and use special functions that make PLCs do much more than logic control. A major resultant trend is towards including sophisticated motion and position control software, while another is towards providing web-enabled functionality such as web-based HMI, on-line upgrades, and remote troubleshooting. Different types of PLCs, software and services, will therefore rapidly grow or decline even though the over all market exhibits slow growth.
Further information on this study can be found at: http://www.arcweb.com/research/auto/plc-ww.asp
---

[Click Banner To Learn More]
[Home Page] [The Automator] [About] [Subscribe ] [Contact Us]