News Briefs - Updated September 14th
Jungo Provides Linux Based Residential Gateway Software for the Intel(R) IXP425 Network Processor Family
Jungo's announced a new agreement with Intel Corporation, to provide Linux-based residential gateway software for the new Intel® IXP425 - a highly integrated network processor for broadband access devices. Jungo's OpenRG for IXP425 is currently available and has already been chosen by SOHOware, a leading developer of broadband-centric networking products, for its new BroadGuard Multimedia Gateways (BMG).
This latest agreement reinforces Jungo's leadership in providing software technologies for broadband access devices.
---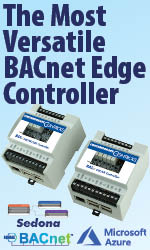 Infrasafe provides Web-Based Visitor Management for Chicago's Aon Center
North America's third tallest building, improving security and eliminating long visitor lines
Orlando, Florida USA - Infrasafe, Inc. has contracted with BREA Property Management to provide iVisitor, a web-based visitor management system, for the third tallest building in North America, Chicago's Aon Center. The iVisitor system enhances facility security and expedites guest check-in, allowing tenants to pre-enroll guests, receive real-time notifications of their arrival, and have visitor access control badges automatically printed.
iVisitor has reduced long visitor lines in the Aon Center's lobbies by 86%, all while increasing building security. Through a standard web browser, tenants can easily register anticipated visitors, dynamically updating expected visitor information at the security station and guest reception areas. iVisitor interfaces with the Aon Center's existing access control system, automatically printing unique barcode badges that control building access for that visitor. For increased security, system administrators can input unwanted guests, such as disgruntled ex-employees, into a "barred individuals" database to alert of potential threats to the facility. In case of an emergency or building evacuation, iVisitor's unique architecture allows for the real-time collection of visitor information from any computer, anytime, anywhere.
---
Domosys introduces the Home HVAC System
Domosys introduces the Home HVAC System using PowerBus™ Technology and Honeywell's Enviracom™ Network enabled communicating thermostats
Home HVAC System uses PowerBus to communicate with other home products over power lines
Quebec City, Canada – Domosys announced that it has developed an Enviracom™ Network-PowerBus Proxy to enable the home HVAC system to network with other products over existing AC power lines. PowerBus provides a power line communication interface for Honeywell's Enviracom-enabled communicating thermostats. Domosys worked in close cooperation with Honeywell's Automation and Control Solutions division to develop the Proxy using their control networking expertise and Honeywell's global leadership in HVAC control systems.
---
Mirasys Communications, Inc. and Engenuity Systems, Inc. Formalize Distribution Agreement for DINA
San Francisco, Calif. - Mirasys Communications, Inc, a leading manufacturer of state-of-the-art digital video recorders (DVRs), has announced that Engenuity Systems, Inc. will carry the DINA™ product line of innovative LONWORKS® integrated Digital Video Management systems.
Engenuity Systems' leadership as the world's largest distributor for LONWORKS-based products, and Mirasys' role in developing DINA as the only CCTV system to embrace Echelon® Corporation's (ELON) LONWORKS interoperability protocol makes this distribution arrangement unique. Mirasys expects that Engenuity will incrementally increase the company's overall market share by accelerating DINA into the LONWORKS market.
---
NKL / Fire King Selects Bioscrypt Technology for Cash Management System
ASIS, Philadelphia, PA - Bioscrypt Inc. (TSX: BYT), a leading provider of advanced fingerprint technology, announced today that NKL® Safes, a member of the FKI Security Group, has selected BioscryptTM technology to control access to their safes for all cash management markets. NKL is the creative leader in state-of-the-art, cash-handling systems for the loss prevention industry, with globally recognized clients that include Yum! Brands, Inc. (Pizza Hut®, KFC®, Taco Bell®, etc.), McDonald's Corporation, Kaiser Permanente® and Starbucks Corporation.
---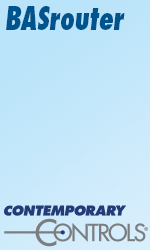 Silent Witness Releases Infrared Illuminator Line
Surrey, BC: - Silent Witness (NASDAQ: SILW / TSE: SWE) announces that it has released the LumaViewT series of infrared (IR) illuminators - the IR 75 and IR 200 - for tough, mission critical monitoring in low light or completely dark conditions. LumaView enables IR- sensitive CCTV cameras to produce high quality images under night-time conditions without imposing intensive, obtrusive visible light illumination.
---
Bioscrypt Premieres V-Station Fingerprint Access Control Terminal
Flexible Support for Biometrics, PIN, Proximity and Smart Cards
Sets New Performance Benchmark for Facility Access Solutions
Philadelphia, PA - Bioscrypt Inc. (TSX: BYT), a leading provider of advanced fingerprint technology, today introduced the V-StationTM, a versatile and fully-featured fingerprint biometrics terminal. The V-Station, which will be available in October, is optimized for the access control market.
---
Johnson Controls Appoints Joe Noworatzky, Director of Systems Program Management Worldwide
MILWAUKEE - Joe Noworatzky joins Johnson Controls, Inc. as director of systems program management worldwide for the Systems Products business of the company's Controls Group. In his new position, Noworatzky will provide leadership and be accountable for the growth of our building automation systems in line with the company's sales, financial goals and strategic business development plans. He will support the global remote operations center business and the company's core integration strategy. Visit www.jci.com for more information.
---












CABA's IIBConference!
December 2-3, 2002; Toronto, CANADA
Who should attend? - Building Owners/Managers - Consulting Engineers/Architects - Government Agencies - Manufacturers - Service Providers - Utilities
Why Attend? - Hear industry leaders discuss evolving and breakthrough technologies; - Review case studies and share the latest information on topics such as energy management, life-safety, telecom, mechanical systems, wired/wireless and architectural design. - Learn how this technology can give you a competitive advantage and realize major efficiencies. Hear the impact on sustainable development and gain valuable insights on reducing costs and increasing profits.
Detailed agenda can be found at:
http://www.caba.org/iibc/iibc_agenda.html
---
FieldCentrix Industry Templates Track Refrigerants to Help Field Service Companies Avoid Government Penalties
Irvine, Calif. - FieldCentrix®, the largest and most experienced provider of mobile, Internet-based software for field service companies, now offers industry templates that provide readings, tasks, and diagnostics specific to documenting and tracking refrigerant use as required by the Environmental Protection Agency (EPA) Section 608. Section 608 requires anyone buying refrigerants or servicing refrigeration systems to keep detailed records of the disposition of the product. For example, technicians servicing appliances that contain refrigerant must provide the equipment owner with an invoice indicating the amount of refrigerant added, the service performed, and the date of service. The equipment owner must be able to produce these records if audited. The service company is also responsible for keeping the same records.
---
New Products for IT and Building Automation
IntelliCom Innovation announces many new products and services are now available for IT and Building Automation based on networks such as Ethernet, LonWorks, Metasys, EIB, Modbus etc. NetBiter - Serial to Ethernet platform, Serial Gateways (LonWorks, Profibus, Ethernet), Serial Interface/Gateways to your products, Network interface for major building automation networks.
Please contact us for more information about our products and services within IT and Building / Industrial Automation. (www.intellicom.se)
---
Syracuse University is First in CNY to Install Cutting-edge Energy Saving Technology
VICTORIA, BC -- A grant from the New York State Energy Research and Development Authority (NYSERDA) has enabled Syracuse University to become the first energy consumer in Central New York to install technology that allows minute-to-minute monitoring of the University's power usage.
The technology parallels the energy monitoring capabilities of the Niagara Mohawk Power Corporation and allows the University to manage energy consumption in ways that both save energy and reduce costs, according to Steve Lloyd, associate director of the University's Energy Conservation Program.
"The system, which utilizes Power Measurement(R) meters and computer software, also enables the University to more precisely predict energy consumption 24 hours in advance and take advantage of daytime energy price fluctuations by reducing energy needs during peak periods," Lloyd says. "Simple measures, such as adjusting the air flow in selected buildings and shedding non-essential loads during peak periods, will conserve energy in ways that will not affect working conditions inside of buildings," he says.
---
Cut Building Automation Field Service Call costs by 45%
D.F. Blumberg Associates White Paper Details Best Practices, Optimization
Fort Washington, Pennsylvania — Are building automation service providers realizing the benefit of streamlined field service efforts? For the majority, the answer is a resounding 'no.' In a recent study conducted by D.F. Blumberg Associates, Inc. (BAI) several insights into field service optimization were found.
Compared to best practices companies, the 'typical' firm:
Could see a 43% improvement in revenue per field engineer

Could see a 175% improvement in calls per day per field engineer

Could cut the direct cost per call by 45%
Based on cross-sectional studies of more than 250 small, medium and large service organizations operating nationally or globally, the BAI white paper Field Service Optimization: Oxymoron or Major Opportunity details how service optimization is being achieved—in part, through technological improvements as well as new concepts in service strategy development. Copies of the white paper are available for purchase by e-mail to dfba@dfba.com.
---
Turbocraft Announces New PID Support for Opto 22 FactoryFloor and ioControl Users
Company's New Offerings Enable Easier Control Programming
Temecula, CA - Tukwila, WA-based Turbocraft, Inc., an engineering services company specializing in factory automation and machine design, has announced the release of two new PID control products for users of the Opto 22 FactoryFloor® and ioControl(tm) software suites. PID control typically involves complex math functions that are used for applications in temperature, pressure, and flow regulation, process control, and industrial automation.
---
ELPAS new website
We are proud to welcome you to our new website. ELPAS new website www.elpas.com offers information about our technology, products, industries served, upcoming events and much more.
Now you can download our case studies from the homepage and check for upcoming events and news.
---
Bioscrypt Dominates International Fingerprint Verification Competition
Undisputed technology leader for both speed and accuracy
Toronto, ON and Sherman Oaks, CA – Bioscrypt Inc. (TSX: BYT), a leading provider of advanced fingerprint technology, announced today that its algorithm placed first in the international FVC 2002 Fingerprint Verification Competition, the largest independent evaluation of fingerprint matching technologies ever conducted with 31 entrants. The results were announced yesterday at the 16th International Conference on Pattern Recognition in Quebec City, Canada. Bioscrypt's versatile software entries dominated the event, winning 19 of the 24 available gold medals awarded for both accuracy and speed. Notably the margin of victory for the Bioscrypt algorithm was greatest at the highest security settings. In this test, the Bioscrypt algorithm demonstrated an astounding factor of ten better accuracy than Sagem Morpho, the winner of the FVC competition held in 2000.
---
Low-Power LP3500 Single-Board Computer for Reliable Embedded Control Anywhere
Davis, Calif. - Z·World's new low-power single-board computer, the LP3500 Fox, is designed to operate reliably virtually any place it is deployed, especially where power is limited, such as in portable, hand-held, battery-powered, and remote monitoring systems. The LP3500 can be used for remote telemetry (RTUs), pipeline monitoring, GPS/asset tracking, handheld wireless devices, remote data acquisition, electrical transmission line monitoring, and other applications that require low power control. An optional 3.3 V keypad/display module is available as a convenient user interface, which can be made water resistant and NEMA 4-compliant when panel mounted.
---

[Click Banner To Learn More]
[Home Page] [The Automator] [About] [Subscribe ] [Contact Us]