Demonstrations & Presentations
Available Online

Complied by Ken Sinclair
---
The medium that we have evolved to of Browser Based Web Presentation can be effectively used to share information and demonstrate our industry's capabilities. As you view these linked demos imagine how you could use the demonstrated techniques to better explain your products and services.
Please feel free to share with us demos that have impressed you.
Global Control Demo
A demo created by http://www.plexus-technology.com shows how multiple Web Servers can be managed on a network of remote buildings on a national or global scale and all via the Web!












For online demonstration go to this address http://www.nsx1000.dns2go.com. Please be informed that you require port 4400 open through your firewall to display this URL (this is only an issue for large corporate networks, who typically close all their ports).
Staefa Control System, a brand from Siemens Building Technologies, Inc. leads the industry with the new TALON open protocol building control system. http://www.sbt.siemens.com/hvp/staefa/
For Live Demo of Talon click below user id = open password = system
http://216.165.211.237/stations/Talon_Demo/demo/html/SiteTreeIE.html
Multimedia OPC Tutorial
Matrikon, the world's largest developer of OPC products, has recently produced a vendor-independent multimedia presentation that provides a quick introductory overview of OPC. It talks about the vision of OPC, covers a case study, and provides information about the various OPC specifications. After the presentation, viewers will understand the basics of OPC and possess the knowledge to begin integrating OPC into a new or current system. To view the tutorial, visit Matrikon's website at www.matrikon.com/tutorial.
Facility Solutions Demo
EnFlex Corp .and Solidyne Corp. a design, engineering, manufacturing and marketing company specializing in Distributed Direct Digital Control (DDDC) systems have collaborated on the delivery of a very low cost end-to-end facility control system. This simplicity yet capable solution is shown in graphical data views of the facilities and HVAC systems, alarm management pages, and data logging. Delivery of this solution was facilitated by the EnFlex Control Server software with its Linux OS and open IT standards in conjunction with the browser resources available in most PCs. The distributed controls capabilities of the Solidyne IZAC controllers complement the networking capabilities of the EnFlex G-100 / Solidyne I3 site control server to produce a very scalable and cost effective building management system. A sample demonstration of the capabilities of this solution can be seen here. To view the demonstration of this solution click HERE.
5i Intelligent Building Industry
Founding members are all in a business related to some aspect of the Intelligent Building Industry. They realised that there was not an organisation in Hong Kong to promote the industry in general and the various technologies/solutions that are associated to it. So they established 5i. What we hope to be able to do is 1. promote the industry in general whether it be Hong Kong or elsewhere internationally so people in general will be able to understand Intelligent Buildings more, what they encompass, their good and bad aspects, etc. and 2. assist those in the industry through exchange of industry news, technologies, solutions, etc. Also, since no one company can provide an Intelligent Building, we hope to be able to promote the co-operation between those within the industry resulting in high quality solutions. http://www.iiiii.org
Editors note: Although I am not a great fan of flash presentations because of loading issues and lack of interactive control, this is a extremely well done flash site which does an excellent job of showing the power of this new presentation media.
Distech
http://www.distech-controls.com offers EasyControls(TM), a building automation system based on open protocol and interoperability. We are committed to providing a simple, feature-rich yet cost efficient BAS solution.
Editors note: Another flash production used to teach you how to use their products.
http://www.distech-controls.com/DISTECH_2004/ENG/TUTORIALS/tutorials2.htm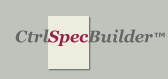 Ken reviews a tool for creating quicker and easier control specifications.
---

[Click Banner To Learn More]
[Home Page] [The Automator] [About] [Subscribe ] [Contact Us]