---
Record numbers of people are creating an extraordinary demand for cutting-edge security innovations that deal with a new world.

Chris Hills
Managing Partner
D3Data, LLC
Not so long ago, technology integrators scoffed at the idea of computing playing an instrumental role in the future. "I think there is a world market for maybe five computers," former IBM chairman Thomas Watson declared in 1943.












Experience soon taught us different. But although we've learnt to expect and manage the lightning-speed progress of PC development, the rate of technological change now occurring in the security industry has left a slew of people and companies scrambling to keep up.
I'm talking specifically about security integrators, and their near blind (and understandable) panic in a post-9/11 world. Security is now a world market, with billions of dollars driving the research and development of ever more powerful, less expensive technology. Like no other time in history, the security industry is being inundated with new products, all claiming to be better than the last. For many, the revolution is daunting.
How are we to handle such a paradigm shift?
To better understand what's happening in the security market, we need to remember its past transformations.
In the United States, police were using surveillance cameras in public places by at least the mid 1960s. Similar cameras were installed in the New York City Municipal Building near City Hall by 1969 – the same year the first home video security system, invented by one Marie Brown, was patented.
Those were the days of closed circuit television (CCTV), when security officers kept round-the-clock vigils via rows of black-and-white monitors. The first real technological development in CCTV occurred in the early 70s, with the adaptation of the videocassette recorder (VCR) for the security video market. The advance preserved video recordings for later viewing, eliminating the need for constant monitoring.
In the late 70s and early 80s, business woke up to the world of loss prevention, ushering in a flood of CCTV installations. The downfalls were the need to change tapes and the inability to record video at night. But technology adapted with the invention of the Charged Coupled Device camera (CCD), powered by microchip computer technology, and low light and night recording were made possible.
The late 1980s and early 90s ushered in the era of multiplexing, revolutionizing the industry with video recording by several surveillance cameras simultaneously. Multiplexers also added features such as time-lapse and motion-only recording, which saved a great deal of costly videotape.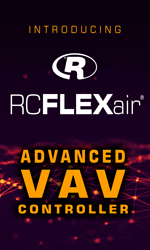 At the same time, the computer industry was advancing in leaps and bounds. Crashing prices flooded the marketplace with all types of software and hardware, prompting the development of the first cost-effective digital video recorders (DVRs). Dominated by Darth Vader-looking cases with multi-locks in jet black (which appealed to security managers of the day), the systems looked impressive. They were cumbersome and expensive proprietary architecture, however. Non-network friendly boxes doomed to quickly outlive their usefulness, making way for the new technology that is about to truly take over today's marketplace.
The reality is that security consciousness has changed, probably forever. Record numbers of people are creating an extraordinary demand for cutting-edge security innovations that deal with a new world. And, unlike the past, when security channels answered the call, Information Technology (IT) is leading the response today.
The answers to current security challenges lie within the world's existing computer network infrastructures. Forward-looking IT professionals know this and they're already tapping in, giving their customers the ability to view unprecedented amounts of security data from multiple locations around the world. Truly scalable, network-friendly technology is already heading in the direction of open platform products that allow end users and network security professionals to customize the product after purchase. The products are flexible and intuitive in LAN, WAN or Internet environments; video images are encrypted for added security and privacy just like any other critical data.
Also impressive is the fact that the pre-existence of these networks and the people who understand them make the new solutions downright cost-efficient. New developments in fiber optics, IP switches and the like promise to reduce consumer costs further still. Bandwidth is increasing correspondingly. This formation of faster and stronger computer technology significantly increases the capabilities of analytics and biometrics, heralding exciting industry expansions in terms of facial, object and behavior recognition.
The technology is destined to stay, pushed furiously not only by the drive for security, but by dozens of other interests and industries. Take, as one example, medicine. Some doctors are using high-speed Internet access to supervise, in real time, surgeries occurring thousands of miles away. A remote-controlled microscope can send video images to a computer in another hospital. Assuming the proliferation of broadband technologies can keep up with the demand, doctors could one day soon view live video streams of patients in ambulance en route to the hospital. Well then, how will these powerful networks apply to business, rural education, the entertainment industry, and more? The possibilities are endless.
So, how are we, in the security game, to handle the paradigm shift? The short answer is we already are. One outstanding example exists at Arkansas Children's Hospital, which a year ago deployed an IP security system that meets the challenge of monitoring multiple access points in real time over a 28-block campus. When sensors detect movement in a high-security area, cameras start recording and simultaneously, the system sends e-mail and SMS alerts to security members. The system was developed by the Seattle-area software developer, D3Data. The company's NETVM software includes advanced analytics and object recognition abilities, which the hospital utilizes at automatic drug dispensaries and in other high-security areas.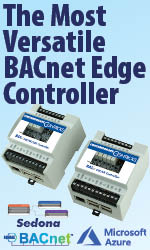 What's coming down the pike? The ability to push out real-time and live surveillance footage straight to a mobile phone, allowing security personnel to view numerous camera views anytime, anywhere. In the case of the D3Data software, a bigger pipe is the only missing component.
Through all these fast-paced changes in security, a new vocation is being born. It's an amalgamation of traditional physical security and technology security professionals, manifesting in the rise of positions such as "Chief Information Security Technology Officer".
"Today's CSO/CISO and other security professionals need to be expert in many areas of security and control," three leading security associations including ASIS said when announcing the formation of an alliance of members in February.
And so a hybrid of industries and individuals are beginning to answer a new psychological and market call. A flexible, fast-moving and highly mobile collective, inspired to meet the creative challenge of modern security projects all over the globe.
---
Biography: Christopher Hills
Chris Hills is managing partner of D3Data, LLC, a software development company located in the Seattle area of Washington state, in the United States.
A veteran of the information industry, Hills founded D3Data with more than 20 years of high-tech experience with companies ranging from start-ups to the Fortune 500. He brings a strong leadership background and a successful track record in guiding Internet, software and retail companies, including extensive experience managing national sales and service organizations.
Most recently, Hills served as President of Vector Internet, a subsidiary of the venture capitol firm Venture Technologies Group, where he ran a successful applications research, architecture and consulting business. Hills was instrumental in the development of Hostrad (Hosted Rapid Application Development), a new concept in application services.
Previously, Hills served as VP of contracting for Corporate Resources, a subsidiary of Eagle Hardware and Garden, where he was responsible for concept strategy, business development, project management and strategic relationships.
---


[Click Banner To Learn More]
[Home Page] [The Automator] [About] [Subscribe ] [Contact Us]